Try another search or check out these top posts
Earn
2.2m Aussies set for a pay bump
More than 2 million Australians are set for a pay bump following the announced minimum wage increase.
2.2m Aussies set for a pay bump
More than 2 million Australians are set for a pay bump following the announced minimum wage increase.
The Fair Work Commission has announced that the 2.2 million Australians currently receiving the minimum wage will receive an additional $18.80 per week, following a slight wage hike.
Under the announcement made on Wednesday, the 2.5 per cent increase in minimum pay will now see Australians pocket $20.33 an hour or $772.60 per week.
While the wage rises are set to come into effect from 1 July 2021 across most industries, due to the pandemic, the rollout will be staggered across those that suffered the most. 
As such, general retail workers will not see a bump in pay until 1 September 2021, while workers covered by more than 20 awards, including tourism, hospitality, restaurants, fitness, hair and beauty as well as aviation, won't see any increase in pay until 1 November 2021.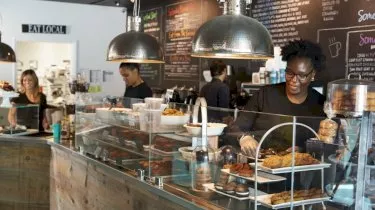 The Morrison government warned against a major increase in pay, arguing it could dampen employment in small business during the coronavirus pandemic.
"Higher labour costs during this challenging period could present a major constraint to small-business recovery and may dampen employment in the sector," the federal government said in a submission prior to the announcement.
However, ACTU secretary Sally McManus said it was a victory over the Morrison government and big businesses, albeit the rate of growth was lower than the 3.5 per cent the unions wanted.
"This wage rise goes to one in four working people – and this process is the only avenue those people have to a pay rise each year. This is essential work which unions do on behalf of those workers," she said.
Ms McManus also highlighted the need for federal policy changes.
"Wage suppression in our country needs to stop. Suppressing wages hurts the economic recovery, and it hurts working people, their families and communities. There can be no economic recovery without a wages recovery," she continued.
Michael Wilkinson, senior employment relations adviser at Employsure, highlighted that while the slight wage hike signals a stronger economic outlook, Australia's focus should continue to be to support small-business owners in their recovery
"If you look at small businesses in states like Victoria, where four separate lockdowns have occurred, the wage rise will undoubtedly result in further closures and job losses, as employers have not had an opportunity to recover," he said.

"The staggered approach to increasing the minimum wage across certain industries may cause confusion for employers. With international borders still closed for the foreseeable future, and snap lockdowns still clearly well on the cards, employers must use this time to try and preserve as much cash as they can, until the COVID-19 vaccine fully rolls out and overseas travellers can enter."
Forward this article to a friend. Follow us on Linkedin. Join us on Facebook. Find us on X for the latest updates
About the author