Try another search or check out these top posts
Earn
JobSeekers urged to 'turn off Netflix' and work in regional Australia
The acting Prime Minister has urged unemployed Australians who are currently on JobSeeker benefits to "turn off Netflix" and look for regional work, as farmers struggle to find temporary foreign workers due to border closures.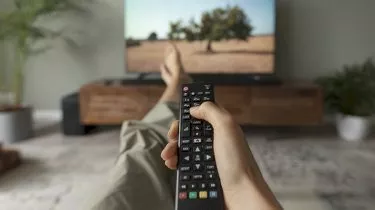 JobSeekers urged to 'turn off Netflix' and work in regional Australia
The acting Prime Minister has urged unemployed Australians who are currently on JobSeeker benefits to "turn off Netflix" and look for regional work, as farmers struggle to find temporary foreign workers due to border closures.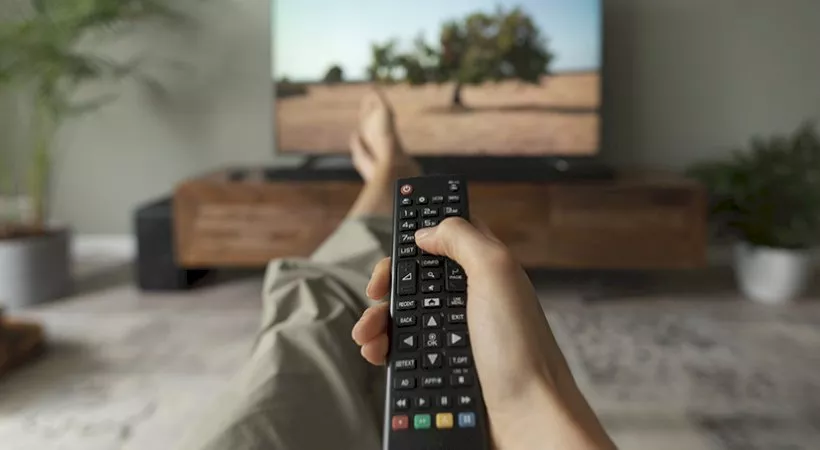 In his comments to media, Michael McCormack cited stats from The Regional Australia Institute which revealed in excess of 50,000 vacant jobs in regional Australia. 
"They aren't just jobs picking fruits or in meat works, they are jobs in good endeavours that are certainly well paying," he said on the Today program.
Mr McCormack's calls to get people to the bush follow a $38-million loss for farmers over the festive season, with The National Lost Crop Register showing 55 per cent of growers from five states have been impacted by the workforce deficiency.
"Our belief is that reports to the register so far are just the tip of the iceberg. As awareness of the register grows and as labour supply remains tight, the recorded losses will likely only increase," said Richard Shannon, manager of policy and advocacy at peak industry body Growcom.
"This is important evidence that will be used to inform decision-making and improve the ability of industry to collectively advocate for greater government intervention."
Mr McCormack sold the bush to city-living Aussies by touting a "COVID-free lifestyle", "where communities are big enough to have a good cup of coffee but small enough to care".
"It's fun to pick fruit, it's good and well paid to work in a meat works, and goodness knows we need them," Mr McCormack said. 
The minister also emphasised that "farms or meat works" aren't the only work opportunities available to Aussies moving to the regions, despite encouraging them to look into the agriculture sector.
"There's also jobs in doctor surgeries, there's also jobs in accountancy, there's jobs in tourism, and I say to those people who have perhaps done reasonably well off JobSeeker, it's time to turn Stan and Netflix off, come out to the regions and see you can have a better life," Mr McCormack said. 
Unions call for better conditions
Despite hints by Minister McCormack that Aussies are lazy and don't want to work, the Australian Workers' Union was quick to point out that Australians who are employed on farms are paid below minimum wage due to entitlement arrangements.
Currently, farms are able to "dodge" the minimum rate through "piecework" arrangements, under which workers are paid depending on the quantity of fruit picked or vegetables harvested.
Referring to it as a manipulation of the system, the union said this practice has led to widespread incidences of workers getting paid as little as $3 per hour, as revealed most recently in the McKell Institute's landmark Blue Harvest report.
"After a slew of investigations, inquiries and media exposes over a decade, we know for a fact that worker exploitation, worker abuse, and even modern slavery is rife on Australian farms," said AWU National Secretary Daniel Walton.
"There is no reason we have to accept this shameful reality. Australia was founded on the principle that if you do a fair day's work you should be guaranteed a fair day's pay. There is no reason we should consider farms to be an exception to this rule in 2020.
Calls to end JobKeeper
In a separate interview, the minister also said that as the economy continues to recover from the COVID-19 pandemic, businesses are calling for an end to JobKeeper. 
"They're telling me that JobKeeper and the other arrangements that we have in place need to be tapered off," Mr McCormack said.
When pushed to reveal the source of his claims, Mr McCormack said: "You could start at A, accountants, and you could work right through to Z, zoos, and everything in between. There are jobs available in regional Australia right now from A to Z.
"Some businesses in some areas, yes, I appreciate will still be hard hit. But we cannot keep the assistance going forever. The great assistance that we have provided in the order of hundreds of billions of dollars, it can't go on because it's borrowed money.
"It comes from Australian taxpayers; it comes from other borrowings. It can't go on forever, the assistance. You have to draw the line somewhere. We've made that decision."
Treasurer Josh Frydenberg also reaffirmed the government's decision to wind down the program, despite continued coronavirus outbreaks forcing snap lockdowns and border closures in recent weeks.
Mr Frydenberg said economic recovery in the form of 2.2 million workers and 450,00 businesses dropping off JobKeeper justified the decision to end the program in March.
"JobKeeper was always intended to be a temporary program. It was initially legislated for six months, and as you know, we extended it for another six months. But it is a program that goes to the end of March," Mr Frydenberg said.
"You've seen the same reports that I have, where some businesses have asked for an extension, others, as we've heard from today, are seeing jobs coming back, and are seeing the customers coming back."
"But my job, as the Treasurer, is to put in place an economic plan which will create jobs, and which will save jobs, and which will get Australia to the other side of this crisis. And our economic plan is working, and you can see that in a whole range of numbers that have come out about the economy in recent months."
Forward this article to a friend. Follow us on Linkedin. Join us on Facebook. Find us on Twitter for the latest updates
About the author