Try another search or check out these top posts
Earn
Job ads surge, signalling inflation could return earlier than expected
The number of jobs advertised has surged, signalling the RBA could hit its inflation targets much sooner than expected, a big four bank has revealed.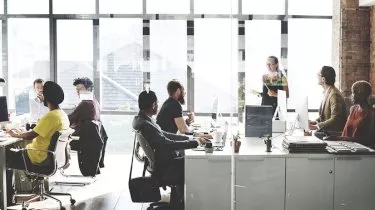 Job ads surge, signalling inflation could return earlier than expected
The number of jobs advertised has surged, signalling the RBA could hit its inflation targets much sooner than expected, a big four bank has revealed.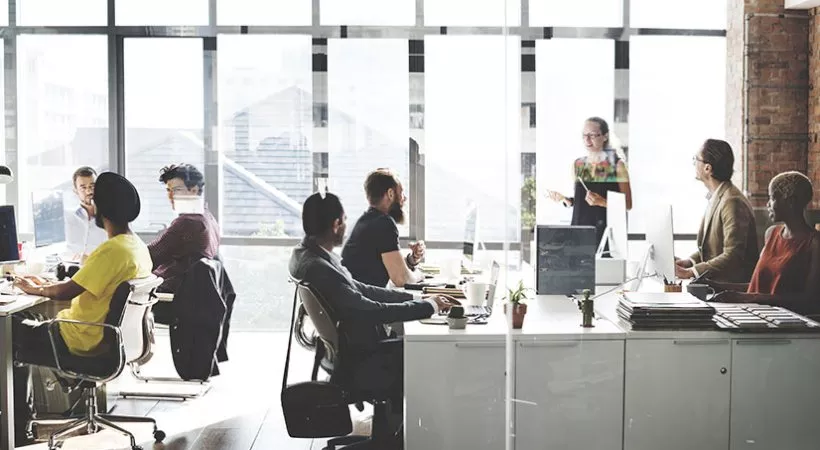 The latest ANZ job ads signal a sharply lower unemployment rate, with job ads rising by 7.9 per cent m/m in May to up 38.9 per cent on pre pandemic levels.
In fact, the recovery from the pandemic has been so strong that current job ads have reached a 12.5 year high - the highest numbers recorded in the study.
ANZ senior economist, Catherine Birch said job ads hit 12 straight months of gains in May, and is now consistent with an unemployment rate of around 5 per cent.
"In May, we upgraded our labour market forecasts, and now expect an unemployment rate of 4.8 per cent by the end of this year and 4.4 per cent by end-2022. We think solid employment growth will drive this rapid improvement, notwithstanding near-term volatility post-JobKeeper," she said.
Bank needs to move on rates sooner
AMP's chief economist Dr Shane Oliver told nestegg the latest job figures show the central bank will have to move on interest rates sooner than previously predicted.
"We think the first rake hike will come in 2023 in about two years time," Dr Oliver said.
While highlighting central banks around the world have previously moved too quickly, Dr Oliver opined the central bank will likely be cautious with the next rate move.
"The RBA doesn't want a repeat of the last decade where it underperforms its inflation target, but by the same token I think growth will come in stronger than the RBA is allowing for," he continued.
Not only has the central bank underperformed its inflation targets over the last decade with pre-emptive moves, but it has meant wage rises have not significantly risen since 2013.
"Really to get inflation in the target zone you need wages growth above 3 per cent," the economist continued.
"You may need 3 per cent unemployment to get sustained wages growth above 3 per cent."
RBA sticks to its forecast
With this in mind, the Reserve Bank of Australia (RBA) has previously pointed to a tightening labour market, needing unemployment to fall to 4.5 per cent for pressures to be placed on wages, which would lead to an increase in inflation and eventually lead to the central bank raising interest rates.
However, during it's last meeting the bank refuses to change its prediction that the economy will reach levels to see sustainable inflation until 2024 despite an improving economic outlook. 
"At its meeting today, the board decided to maintain the current policy settings, including: the targets of 10 basis points for the cash rate and the yield on the 3-year Australian Government bond; the parameters of the government bond purchase program; and the rate of zero per cent on Exchange Settlement balances," the RBA said.
Once again, the decision to leave interest rates on hold failed to surprise economists, with the RBA repeatedly echoing its intentions to keep rates as they are until 2024 at the earliest.
However, Dr Oliver pointed out, waiting until 2024 to lift rates could come with it's own risks. 
If they wait three years "[Australia] could be booming, unemployment heading towards 3 per cent, wages growing at 4 per cent and then a rate hike will be past due. But I suspect that the RBA won't mechanically wait. They say they don't expect the conditions to be in place for a rate hike until 2024 at the earliest. But if the conditions for a rate hike namely wages growth in excess of 3 per cent were in place in 2023 then I think they will hike rates," he said. 
Ms Birch agreed with Dr Oliver's sentiments that Australia's economy could reach unemployment and inflation targets much sooner than the RBA's forecast.
"The Q1 Wage Price Index was slightly stronger than expected, annualising at 2.4 per cent. While still below the RBA's 3 per cent yardstick, the gap is narrowing, which has implications for the timing and speed of RBA policy changes," she concluded.
Forward this article to a friend. Follow us on Linkedin. Join us on Facebook. Find us on Twitter for the latest updates
About the author