Try another search or check out these top posts
Earn
Government accused of selling out workers following 'historic UK deal'
The Australia-UK free trade agreement promises jobs and business opportunities. However, unions claim the government has sold out Australian workers.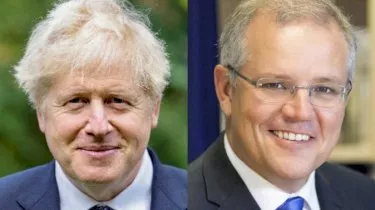 Government accused of selling out workers following 'historic UK deal'
The Australia-UK free trade agreement promises jobs and business opportunities. However, unions claim the government has sold out Australian workers.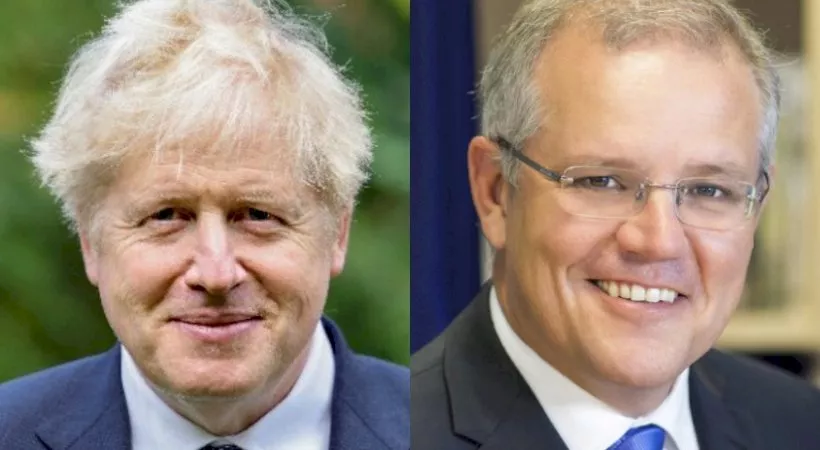 Under the newly announced but yet to be inked Australia-UK Free Trade Agreement (FTA), Australian producers and farmers have been promised greater access to the UK market.
The UK will liberalise Australian imports with 99 per cent of Australian goods, including Australian wine and short and medium grain milled rice, allowed to enter the UK duty-free when the agreement enters into force. Australian consumers, on the other had, are set to benefit from cheaper products, including cars and whisky, with tariffs on these products said to be eliminated immediately.
Mr Morrison said the agreement could be worth up to $1.3 billion a year and help exports move away from the volatile Chinese market.
"This is a foundational partnership for Australia, as it is for the UK. And everything else we do stems from that relationship.
"Our cooperation on defence, on strategic issues, our cooperation on science and research, in dealing with technology challenges, to combat climate change, and indeed the economic relationship – our economies are stronger by these agreements," Mr Morrison said during his trip to the United Kingdom. 
Why are workers upset?
On the surface, the deal between Australia and the UK could help both nations as the UK undergoes Brexit and Australia looks to uncouple itself from China. However, unions claim this new deal will hurt migrant workers as well as Australian employees in key sectors. 
Namely, as part of the new agreement, the federal government has announced a new visa scheme, which is set to enable agricultural workers to be recruited from South-East Asian nations to replace the "easily exploited" workers that will be lost after the new free trade deal with Britain scrapped the 88-day work requirement from British working holiday visas.
But the AWU is not happy. On the contrary, Australia's oldest trade union has argued that the new South-East Asian visa was designed to enable exploitation, by removing meagre protections in the existing Pacific Labour Scheme and Seasonal Worker Program.
"Scott Morrison and Boris Johnson have decided it's wrong for Brits to be exposed to exploitation and abuse on Australian farms, but apparently it's okay for South-East Asians," said AWU national secretary Daniel Walton.
"Johnson rightly told Morrison he needed to scrap the 88-day requirement for Brits to work on Australian farms, because they were being routinely exploited and abused. They're not alone – citizens from Sweden, Denmark, Norway, Germany and many others have raised similar concerns."
Responding to a statement that Agriculture Minister David Littleproud made on ABC RN Breakfast, whereby he explained Australia's decision to start a new program instead of extending the existing Pacific Labour Scheme with "obviously being part of the Pacific family, we were very careful to make sure they had extra conditions and protections laid on them", Mr Walton said the government is essentially opening the gates to vulnerable South-East Asian workers without adequate rights and protections. 
"Mr Littleproud claims Australians 'can't be incentivised to have a crack at these jobs'. Absolute garbage. Everyday Australians wake up and do much tougher and more unpleasant jobs than fruit picking. They can be incentivised to do those jobs with decent pay and conditions that protect them from abuse," the unionist continued.
Mr Walton opined that aside from the humanity, "this is also economically boneheaded".
"At a time when we desperately need to be putting upwards pressure on Australian wages, the government decides to introduce a scheme that allows one sector to aggressively drive down the pay that should be circulating in regional economies."
Forward this article to a friend. Follow us on Linkedin. Join us on Facebook. Find us on Twitter for the latest updates
About the author