Try another search or check out these top posts
Earn
'At best, short-sighted': Industry expert hits back at working-from-home tax
Earn
'At best, short-sighted': Industry expert hits back at working-from-home tax
Following calls from Deutsche Bank to implement a working-from-home tax, an industry expert has slammed the proposal for creating a less inclusive working environment.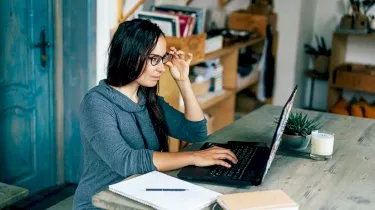 'At best, short-sighted': Industry expert hits back at working-from-home tax
Following calls from Deutsche Bank to implement a working-from-home tax, an industry expert has slammed the proposal for creating a less inclusive working environment.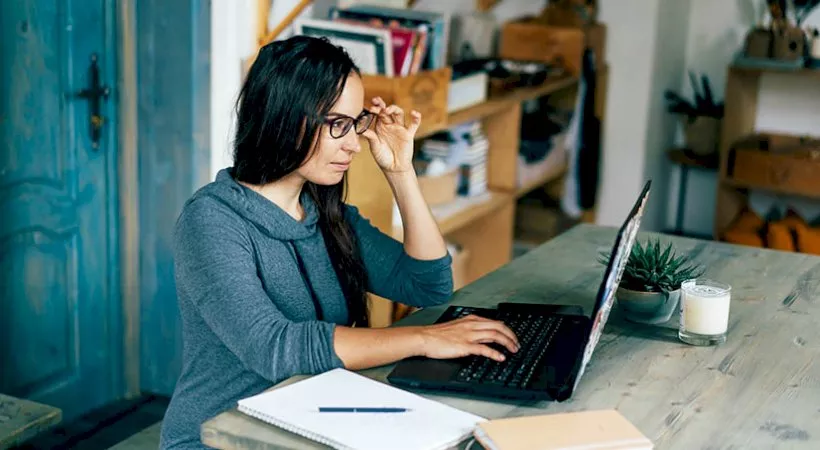 A report commissioned by Deutsche Bank suggests that those who can remain working from home should pay 5 per cent tax each day they choose to work remotely.
The bank argues that it would leave the average employee no worse off due to saving money on commute, going to lunch and purchasing clothing, with the taxes being used to help lower-paid employees.
This is despite people working from home using their own electricity and other essentials when turning a home into an office.
Based on Australian gross average annual full-time salary of $48,360, an Australian who chooses to work from home would be slugged $2,418 a year for the privilege.
However, in an interview with nestegg, Employment Hero's co-founder and CEO, Ben Thompson, refuted the working-from-home tax.
"Deutsche Bank's call to tax remote workers is, at best, short-sighted, and at worst, a backwards step on the path to a more inclusive world at work," Mr Thompson said.
"I cannot think of a worse time than now to threaten people's chance at employment and, in turn, their livelihoods."
The CEO pointed to research done by the International Monetary Fund which predicts the global economy will contract 3 per cent within the next year, and that the cumulative loss to the global GDP from 2020 to 2021 will be approximately $9 trillion. 
"That's more than the combined economies of Germany and Japan. Remote work guarantees a large number of people access to a job, and in a once-in-a-lifetime economic depression, that means invaluable security," he explained.
Mr Thompson said the benefits of working from home also includes creating a more inclusive working environment.
"For some people with disabilities, remote work means a more comfortable day-to-day life, minimising the challenges associated with commuting, set hours and office spaces that are inherently discriminatory. It empowers them to choose a working environment that best suits their needs," he said.
The CEO also pointed out how many Australians are forced to leave regional areas to work in the city, with working from home breaking down these barriers.
"People in regional towns no longer have to choose between their preferred way of life, and a successful career filled with opportunities – they can have both," Mr Thompson said.
"Moreover, dispersed workforces mean more people will live and contribute to regional communities, redirecting wealth away from the big cities and into smaller towns that need economic stimulus." 
The economic benefits of working from home
The CEO said the benefits of working from home extend to the broader community. 
"I did the maths, and it costs approximately $15,000 a year to employ a full-time worker in an office. Conversely, remote team members account for less than 20 per cent of that cost," Mr Thompson said. 
"Having less overhead expenses, namely inner-city office space leases, opens up a range of opportunities for businesses to redirect resources and funds into things like career development, upskilling opportunities, and wellbeing services like EAP. It gives employers the budget to offer their employees more benefits, in turn, creating a happier and more productive workforce." 
Another big economic benefit for employers is access to global talent pools. Remote work allows companies of all sizes to tap into top-tier talent without having to spend big money on relocation fees and the hiring costs associated with interviewing global prospects. 
"For employees, the economic benefits are equally significant. Notably, team members are no longer constrained by geography, meaning they don't have to pay the exorbitant living costs that come with living close to a CBD. Also, no commute means less money spent on petrol and vehicle maintenance – not to mention the environmental benefits of having fewer cars on the road," Mr Thompson concluded.
Forward this article to a friend. Follow us on Linkedin. Join us on Facebook. Find us on Twitter for the latest updates
About the author