Try another search or check out these top posts
Earn
10 jobs to emerge even stronger from COVID-19
As Australia emerges from the COVID-19 crisis, there are a number of jobs that are either in demand like never before or emerging that will be instrumental in shaping the future workforce.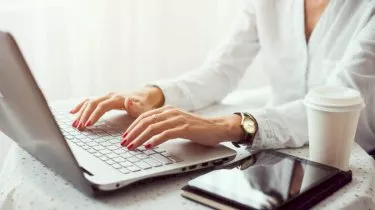 10 jobs to emerge even stronger from COVID-19
As Australia emerges from the COVID-19 crisis, there are a number of jobs that are either in demand like never before or emerging that will be instrumental in shaping the future workforce.
The ING Future Focus Report has revealed that 3.3 million Australians are rethinking their chosen employment in the wake of the COVID-19 crisis. 
Futurist Anders Sörman-Nilsson, who worked with ING on the report, commented that "pandemics have a history of spawning cultural and labour transformation".
"Just as the Spanish flu and the Black Plague shifted ways of working, COVID-19 will lead to an even closer relationship with technology, with the rise of machine learning, artificial intelligence and robotics," Mr Sörman-Nilsson said.
"Not only are there thriving new industries to take advantage of, but Aussies can transfer their current skills, learn new ways of working and adapt to the current climate."
Here are the top 10 jobs that are both emerging and will be in demand in a country dealing with the after-affects of COVID-19:
1. Medical tele-storyteller
Social distancing requirements have meant an almost instantaneous rise in telemedicine delivery that has also reduced the number of non-essential physical appointments.
"As digital permeates every part of medical care and we start using genomic data, there will be a need for medical practitioners who are not only digitally literate, but who can also convey data in story and via humane 'webside manners'."
2. Financial coach
A new generation of financial coaches that are able to teach financial literacy and provide scalable advice will come onto the scene, with one of COVID-19's major teachings being the need to prepare for a rainy day, the report said.
3. Black swan risk manager
According to ING, few organisations were prepared for COVID-19's impact on the economy because very few had "deeply entertained" the idea of a pandemic shutdown — but this mistake won't ever happen again.
4. Agricultural technologist
While booming pre-COVID-19, digital technologies will continue to shape every part of the food chain, the report revealed, especially as consumers move to consideration of food miles and "going 'beyond meat'".
5. Sustainability consultant
During COVID-19, the planet has awoken to science and data-based trends, the report stated, as well as considered how "the looming threat of disastrous climate change requires both in-house and independent sustainability consultants to help shape strategic investments".
6. Industrial robotics engineer
In the future, factories will need less people and more cobots — or collaborative robots.
Cobots will interact with advanced engineers who are responsible for designing and managing whole fleets of artificial resources.
7. Executive creativity coach
The second renaissance will place a premium on creativity, according to the report.
"Just as executive coaches have focused on boosting leaders' EQ (emotional quotient), they will now be helping boost their CQ (creative quotient)."
8. Cyber security defender
With new technologies now entering the home and a growing Internet of Things, ING said corporate security gaps will begin to emerge.
"Cyber security defenders are needed more than ever before."
9. Digital literacy coach
The migration online, for social reasons and for work, will also bring with it an increased need for coaches and course designers who can mentor people the world over through such a move.
10. Nurse
Considered by ING to be both a "timeless and timely" profession, the report expects nursing to increasingly attract male workers and improve the gender balance.
This has been helped, in part, by the "great admiration for being on the frontlines during the crisis".
The report, aimed at "preparing for the digital workforce of tomorrow", also revealed the top 10 growing industries in Australia. These are:
Biotech, pharmaceutical and life sciences
Cyber security
Healthcare
Robotics
Agriculture
Renewable energy
Sustainability and wellness
Grocery deliver
EdTech
Digital entertainment
Forward this article to a friend. Follow us on Linkedin. Join us on Facebook. Find us on Twitter for the latest updates
About the author