Try another search or check out these top posts
Earn
NSW tops up Dine & Discover scheme
The state government is extending the life of its stimulus scheme as Sydney reopens.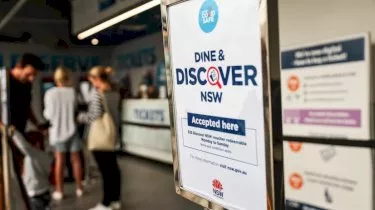 NSW tops up Dine & Discover scheme
The state government is extending the life of its stimulus scheme as Sydney reopens.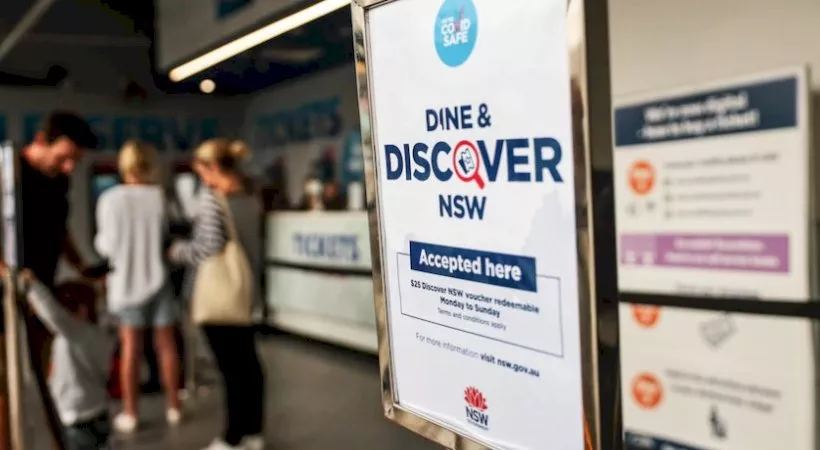 NSW residents are getting an extra set of Dine & Discover vouchers to spend as the state returns to business as usual.
The latest amendment to the Dine & Discover scheme will see NSW residents receive an extra $25 dining voucher and an extra $25 entertainment voucher, bringing the total value of the package to $150 per person.

Launched in March 2021, the NSW government's Dine & Discover scheme originally provided local residents with a set of four $25 vouchers that could be used to pay for dining and entertainment experiences.

The scheme was originally to end in June 2021, but this timeline was extended to June 2022 following the start of Sydney's most recent lockdown.
"Everyone in NSW knows how successful this program has been, and this extension will drive further activity into the hospitality sector," Business NSW chief executive Daniel Hunter said.
Mr Hunter said that the hospitality industry in NSW has suffered "immensely" over the past two years and that government support through the voucher scheme would play an important role in the economic recovery of the state in the months ahead.

"The evidence is also clear — people are spending more than the $25 that the voucher contains, meaning businesses are not only benefiting from the stimulus, but are also gaining new customers," Mr Hunter said.
"Businesses are enthusiastic about the coming months as people return to their favourite cafés and restaurants, and this support will help a number of smaller businesses get back on their feet and employ fellow Australians."
This most recent extension to the Dine & Discover scheme is expected to cost the government around $250 million.

It was announced alongside the state's new $66 million "Alfresco Restart" package, which introduces 5,000 grants for hospitality businesses to establish new alfresco settings.
"We're providing 5,000 hospitality businesses a $5,000 grant to get their outdoor dining venture off the ground — whether that's to help set up curb-side dining or a pub-style courtyard, we're here to turn their ideas into reality," Minister for Digital and Customer Service Victor Dominello said.
The package also includes a number of other measures, such a permanent easing of rules for dining on footpaths and public spaces and temporary allowances for outdoor dining on privately owned bowling greens and carparks.
"After a long winter, it's time for Sydney to enjoy a meal or drink in the sunshine and the NSW government is committed to helping businesses do that in time for summer," Mr Dominello said.
Forward this article to a friend. Follow us on Linkedin. Join us on Facebook. Find us on Twitter for the latest updates
About the author