Try another search or check out these top posts
Earn
Morrison's new support measures for NSW and Victoria explained
As the expected economic shadow of NSW's lockdown continues to grow, the federal government has announced new support measures for businesses and individuals, while also extending a helping hand to Victoria.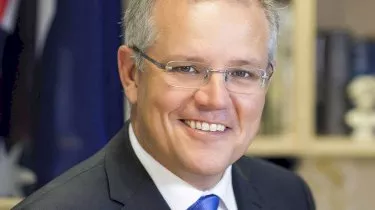 Morrison's new support measures for NSW and Victoria explained
As the expected economic shadow of NSW's lockdown continues to grow, the federal government has announced new support measures for businesses and individuals, while also extending a helping hand to Victoria.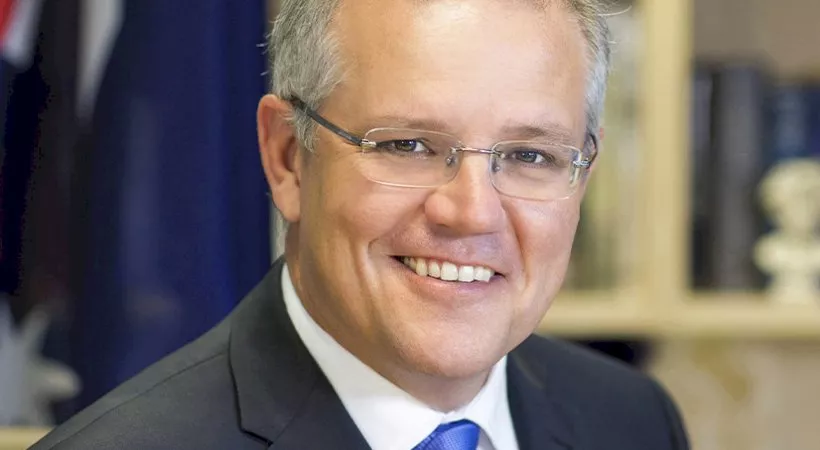 The NSW's delta outbreak has yielded a tranche of new support measures from the federal government for those affected by the prolonged lockdown.

Announced earlier today in partnership with the NSW and Victorian governments, Prime Minister Scott Morrison said that the federal government had been working with state governments to ensure Australian businesses and individuals don't go without during the recent wave of lockdowns.

The newly announced measures include additional support for businesses across both states, plus an enhancement of the COVID-19 disaster payment for individuals.
NSW
To offset the bad news that Sydney's lockdown will last another four weeks, the NSW and federal governments have announced a 'supercharging' of their partnership that will see businesses in the state benefit from an expanded COVID-19 business support payment.
Under the scheme, eligible businesses will receive payments of between $1,500 and $100,000 per week based on the level of their payroll.

As with the original version of the NSW government's COVID-19 business support payment, these payments are conditional on the applicants maintaining their current headcount. However, eligibility for the scheme has been broadened in a number of ways.
The maximum turnover threshold for eligibility has also been raised fivefold, from $50 million to $250 million.

Eligibility for the NSW government's COVID-19 business support payment has also been expanded to include not-for-profits.

Payments for sole traders and other non-employing businesses remain set at $1,000 per week.

"Our support has never been set-and-forget, and even before Service NSW had started to deliver the support on Monday that we announced earlier this month, my government had been looking at what else businesses would require to strongly emerge on the other side of this lockdown," said Prime Minister Scott Morrison.
Meanwhile, NSW citizens affected by the lockdown will also now be able to benefit from an enhanced version of the COVID-19 Disaster Payment scheme introduced back in May.

The two-tiered COVID-19 Disaster Payment will now deliver weekly payments of $750 (up from $600) for individuals that lose 20 hours or more of work during a lockdown, while weekly payments of $450 (up from $375) will be made to individuals that lose between eight and up to 20 hours of work.

This increase puts the disaster payment more or less on par with last year's JobKeeper wage subsidy, which originally delivered fortnightly payments of $1,500 before being split into payments of $1,200 for full-time workers and $750 for part-time workers, respectively.

Another big change here is that casual workers who receive a form of welfare support are no longer excluded from eligibility.

The federal government said that individuals who currently receive an income support payment can now receive a weekly payment of $200 if they meet the requirements for the COVID-19 Disaster Payment and can demonstrate a loss of more than eight hours of work.
According to the federal government, this new level of payment "recognises the significant impact that the new COVID-19 delta strain is having on communities, businesses and workers".
The new rate will kick in from 2 August. Those who are already enrolled for the COVID-19 disaster payment will automatically get the new rate.
Victoria
As Victoria leaves its latest lockdown behind, the state government has announced a slew of new joint-funded initiatives designed to help empower small and medium businesses to recover ground lost in recent weeks.

Reinforcing the impacts of the previously announced support measures, Victorian Premier Dan Andrews said that the package "is all about jobs – protecting and growing jobs to support Victoria's economic recovery".
"With this funding, we'll continue driving jobs and economic recovery here in Victoria, and for the nation," he added.

The first cab off the rank here is the Victorian Business Support Package, which "will deliver an additional $400 million in support to thousands of businesses, with funding to be split 50/50 between the Commonwealth and Victorian government."
The federal government has said that this package would be split several ways, with $85 million going to a Small Business COVID Hardship Fund and $156 million allocated to a Business Continuity Fund.

The former is a fund specifically targeting Victorian businesses who have been ineligible for previous support payments and have experienced a 70 per cent or greater reduction in revenue via grants of up to $5,000.
Meanwhile, the Business Continuity Fund "will be established to deliver $5,000 grants to up to around 30,000 businesses that remain impacted by capacity limits placed on businesses by necessary public health restrictions".
The package, which will be administered by the Victorian government, will also include $80 million in support for commercial tenants and landlords and a $70 million boost to the state government's existing Licensed Hospitality Venue Fund.
Last but not least, $9.8 million in funding is going to the Victorian government's Alpine Business Support Program. The government said that initiative delivers grants of between $5,000 and $20,000 to 430 Alpine-based businesses "in recognition of restricted inter and intra-state travel during the peak winter season".
Forward this article to a friend. Follow us on Linkedin. Join us on Facebook. Find us on Twitter for the latest updates
About the author