Try another search or check out these top posts
Earn
Dining and travel vouchers on offer in your state
The states and territories are offering their citizens various schemes and vouchers to help put money back into the economy. So, what's still on offer in your state?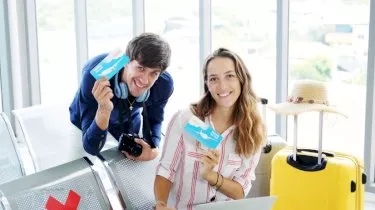 Dining and travel vouchers on offer in your state
The states and territories are offering their citizens various schemes and vouchers to help put money back into the economy. So, what's still on offer in your state?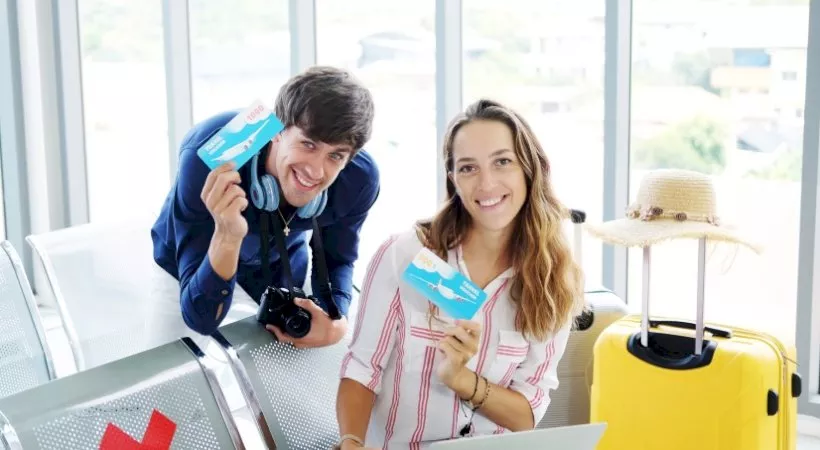 States and territories are trying to incentivise their citizens to spend money on the most decimated industries, including tourism and hospitality, by offering multiple vouchers for travel and/or dining. Have you made use of what's on offer in your state? 
South Australia
Great State tourism vouchers and CBD backing
South Australia has promised to pour another $4 million into an additional round of its Great State voucher scheme, intended to reduce the cost of a booking with participating providers, supporting providers and the broader tourism industry.
This is being funded through reallocation of the South Australian Tourism Commission's resources.
The Premier also confirmed additional funding to support a range of activations in the CBD and ongoing funding of the Leisure Events Bid Fund, designed to attract extra festivals and events across the state. 
The CBD activation includes a winter street party in Adelaide, complete with fire pits, live music and local food and wine.
Presented by the South Australian Tourism Commission with support from local vendors, the Winterpalooza East End Street Party will run from 5pm until 11pm, Friday, 25 June, and will kick off the City of Adelaide's Winter Weekends series, set to run every Friday and Saturday night in Vardon Avenue and Rundle Street East from 2 July to 28 August.  
"We live in Australia's most liveable city – and who doesn't enjoy a Friday night knock-off? South Australians have done an exceptional job to get us in the position of one of the safest states in the safest country, and despite COVID-19, there are more South Australians employed now than ever before in the history of the state," Premier Marshall said. 
NSW
Dine & Discover
The Dine & Discover program has been extended by one month, until the end of July, giving people more time to use all their vouchers across almost 14,000 participating businesses.
The government is also introducing a new $50 million CBD Friday voucher program appropriately termed 'Thank God it's Friday', which will offer four $25 vouchers for use towards dining and entertainment experiences in the Sydney CBD on Fridays.
This and other CBD initiatives include:
$50 million for a new Dine & Discover voucher program to be used on Fridays in the CBD.
An additional $20 million for the CBD Revitalisation program for a range of initiatives to revitalise the area and encourage increased spending and mobility in the CBD. This builds on the successful $20 million partnership with City of Sydney to fund initiatives such as the Alfresco Dining program and CBD activation grants.
$20 million accommodation voucher program, which will provide $100 accommodation vouchers to NSW residents to stay in the Sydney CBD.
Extension of the successful Dine & Discover program until 31 July.
NSW has also set out to woo major arts and tourism events to NSW with a $200 million investment over four years. This has been touted as a confidence boost for the events industry, which has been largely impacted by the COVID crisis.
Victoria
Tourism vouchers
Earlier this month, Victoria handed its citizens 10,000 new vouchers to help regional hospitality and tourism businesses.
As part of the state's Regional Tourism Support, a total of 80,000 travel vouchers were said to be on offer at the start of June, valued at $200 each.
"A release date for the vouchers and travel windows will be advised in due course," Victorian authorities said at the time.
Victoria is also offering a dining voucher scheme designed to get Melburnians back into city cafes and restaurants.
Unveiled in early June, the Melbourne Money scheme allows people visiting the CBD to apply for rebates of 20 per cent from their dining if they spend over $50.
The vouchers can be applied for on the City of Melbourne website here.
Northern Territory
Territory Tourism vouchers
Back in May, as part of its state budget, the NT announced a $5 million investment to deliver another round of Territory Tourism vouchers, supporting intra-Territory holiday incentives to support the tourism industry.
The Territory Tourism Voucher scheme is a $16.2 million package, offering Territorians aged 18+ a Territory Tourism Voucher worth up to $200 if they contribute $200 of their own money.
More information is expected shortly, but much like earlier rounds, allocations are expected to be exhausted as soon as the announcement is made on the tourism ministry's website.
Other states previously offered their own travel voucher schemes, including:
Tasmania's 'Buy Something Tasmanian' scheme;
Western Australia's 'Wander Voucher' program;
Queensland's $200 travel voucher; and
ACT's 'ChooseCBR' discount scheme.
Forward this article to a friend. Follow us on Linkedin. Join us on Facebook. Find us on Twitter for the latest updates