Try another search or check out these top posts
Earn
Casual workers eligible for sick pay under new Victorian scheme
More than 150,000 Victorian workers will now be able to access sick leave.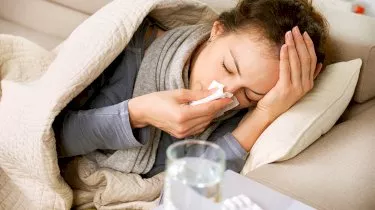 Casual workers eligible for sick pay under new Victorian scheme
Casual and contract workers in Victoria within certain industries will now receive up to five days of paid sick or carer's leave each year as part of a new $245.6 million scheme.
Launched by the Victorian government as a two-year pilot program, the 'Australian-first' scheme will provide payments directly to eligible workers at the national minimum wage, currently $20.33 per hour.
"When people have nothing to fall back on, they make a choice between the safety of their workmates and feeding their family. The ultimate decision they make isn't wrong – what's wrong is they're forced to make it at all," said Premier Daniel Andrews.
"The last two years have shown just how difficult that choice can be for casual workers – so we're doing what we can to make sure it's a choice they don't have to make."
Over 150,000 workers are expected to be eligible for the scheme initially within industries such as hospitality, retail, aged care, cleaning and security.
About one in five casual and contract workers currently hold more than one job to earn a living according to the state government and many do not have access to sick and carer's pay.
The new scheme is expected by the government to result in a reduction in workplace injuries and illness alongside general productivity improvements from healthier workers as well as lower staff turnover rates.
"We need every worker for the recovery of our economy – the best way to do that is through secure work," said Minister for Workplace Safety Ingrid Stitt.
"This scheme will protect more Victorians and give them the support they need when they're sick or caring for a loved one."
Victorian Chamber of Commerce and Industry CEO Paul Guerra said that the $245.6 million in funding for the pilot program was not necessary.
"While paid leave to isolate was necessary and sensible during this pandemic to prevent the spread of COVID-19, this is no longer a significant issue as the pandemic impact is subsiding," he said.
"Now is not the time for another cost to taxpayers when casual workers already have additional loading catered for in their hourly wage. There should be no expectation this trial should continue beyond the stated two years."
Workers can check whether they are eligible for the new scheme or apply for a payment via the Victorian government's website.
Forward this article to a friend. Follow us on Linkedin. Join us on Facebook. Find us on Twitter for the latest updates