Try another search or check out these top posts
Borrow
Can you borrow money against your car?
Financially troubled borrowers can get approved for a loan when they have a house to borrow against or a guarantor to co-sign the loan, but what happens if they have no access to either?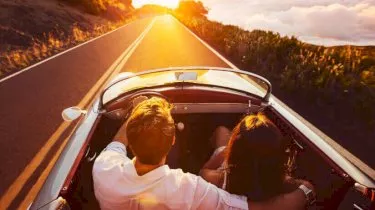 Can you borrow money against your car?
Financially troubled borrowers can get approved for a loan when they have a house to borrow against or a guarantor to co-sign the loan, but what happens if they have no access to either?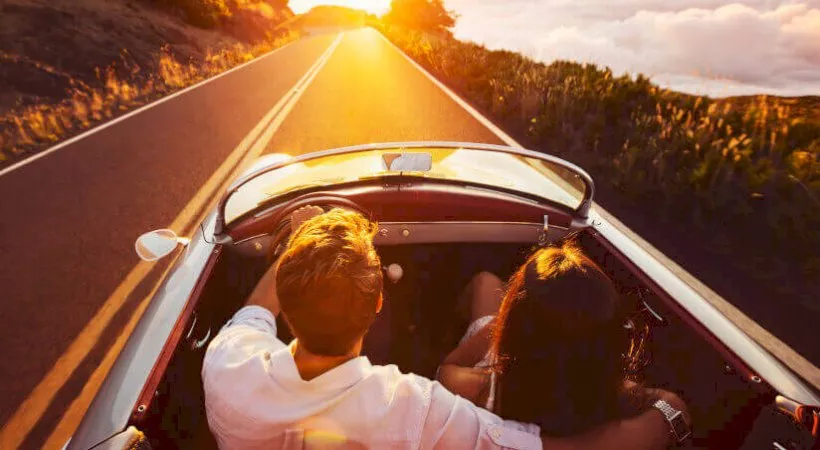 There is another option, even for borrowers with a bad credit rating, because some lenders approve loans regardless of credit score as long as the loan is secured against an owned asset, such as a car.
Certain conditions, of course, apply before the loan is awarded, but providers of these secured loan products are usually more "generous" with their approvals.
Despite this, borrowers should understand that they can lose their asset if they miss payments, which is the biggest caveat for this particular type of loan.
Here's a quick look at loans secured against cars — and why borrowers may want to steer clear of them, unless there are truly no other options left.
Why borrow against your car?
Borrowers may take out loan car refinancing to take advantage of better interest rates from other lenders. However, refinancing is not usually the main reason why they use their car as security. In most cases, the loan can be attributed to a combination of financial need, lack of other assets and a bad credit score.
Lenders that offer a secured car loan usually don't run a credit check prior to approval, which means borrowers with a bad credit standing have a high chance of getting approved.
Two ways to borrow money using your car as collateral
There are two other types of loan that car owners have access to. Here's how they work:
Auto equity loan
An auto equity loan works like a reverse mortgage in a sense that the borrower is using the equity to their car. 
Lenders usually require that the borrower fully owns the car before granting an approval. However, some lenders will make exceptions if the owner's equity to the car is greater than the remaining loan repayments or if the car is almost fully paid off.
Lenders may take the borrower's car until the loan is repaid or allow them to keep using it until all debt and fees are paid off (on time). If the borrower defaults, the car is repossessed.
Auto title loan or pawn loan
This type of loan requires the borrower to leave the original title of their car with the lender until the loan is repaid.
Lenders usually charge higher interest rates for auto title loans because many approve loans without checking the borrower's credit score. This means even people with an exceptionally bad credit rating, and even bankrupt individuals, can apply for and get approved for this loan.
Lenders with online application platforms for auto title loans usually register their security interest with the Personal Property Securities Register (PPSR) at the start of the loan.
Borrowing requirements
Lenders have different requirements depending on the loan product a borrower applies for, but there are a few similarities with the basic requirements. Generally, the borrower must:
Be 18 years old or above
Be a permanent Australian resident or have a proper visa as proof of residence
Have a valid driver's licence (proof of identity)
Provide a proof of vehicle ownership
Be employed
Each lender has its own list of additional requirements for the borrower and/or the vehicle. For instance, some lenders only accept vehicles up to certain model years (ex. up to 2010 MY), while others will simply base their maximum loan offer on the vehicle's market value. The length and status of employment may also be considered in loan decisioning.
Most of these loans are short-term, which means borrowers must be able to pay the loan, interest and other fees the lender charges within the given term.
The ups and (mostly) downs of secured car loans
The biggest advantage of secured car loans is that lenders rarely base their approval on the applicant's credit rating. Some lenders are also flexible with payment schedules and will take the borrower's paydays into consideration.
Some even create a payroll deduction arrangement to help ensure that the borrower would be less likely to default on the loan and lose their car.
Another advantage is that, because lenders are not as strict and selective with loan approvals, those in tight financial situations and in need of a short-term loan can still get approved. They also receive the money in a matter of days, because loan applications can be processed from a few hours to three business days, depending on the applicant's submitted requirements.
However, those who take out auto title loans usually end up paying more than the amount they borrowed. This is because, compared to standard bank and other personal loans, auto title loans have very high interest and annual percentage rates — usually over 20 per cent. One example from a lender's website shows that a borrower would end up paying $496 for a $400 loan — and this is just for those who can pay on time.
If the borrower fails to make repayments, their car would be repossessed and sold at an auction where either of two things can happen:
If the sale price of the vehicle (after fees) is higher than the outstanding balance, the lender gets to keep all profits from the sale.
If the car is sold at a loss or the sale price is not enough to cover the loan balance, the borrower must still pay the difference between the sale price and the remaining loan amount.
The Australian Securities and Investments Commission requires lenders to practice responsible lending, but borrowers must also consider the higher risks that these types of loan products pose to their financial wellbeing.
As with any dealings with financial services providers, it's best that borrowers look at the pros and cons of the product being offered and read the loan terms first, before signing anything that can further hurt their finances and credit rating in the long run.
Forward this article to a friend. Follow us on Linkedin. Join us on Facebook. Find us on Twitter for the latest updates
About the author