Try another search or check out these top posts
Borrow
How much more will borrowers pay under higher rates?
Mortgage holders may end up paying hundreds of dollars more per month.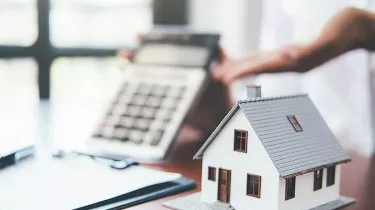 How much more will borrowers pay under higher rates?
Interest rate rises over the next two years could see borrowers paying hundreds of dollars more per month by early 2024.
While Reserve Bank governor Philip Lowe has suggested that the conditions for a rate rise will not be met until 2023 at the earliest, Westpac has revised its forecasts for the first time since June last year and is now expecting the first hike will occur in 2022 rather than in early 2023.
"We now expect one hike of 15 basis points in August to be followed by a further hike of 25 basis points in October," said Westpac chief economist Bill Evans.
Additional rises of 100 basis points throughout 2023 and 25 basis points in early 2024 will see the cash rate climb to 1.75 per cent, according to Westpac.
Based on these forecasts, RateCity.com.au has calculated how much more mortgage holders can expect to pay over the next two years.
The average variable rate borrower with a loan balance of $500,000 would end up paying an estimated $103 more per month by the end of October this year and $427 more per month in March 2024.
"While the exact timing of the next cash rate hike is still not certain, borrowers need to know that rates are on the rise – it's just a matter of when," said RateCity.com.au research director Sally Tindall.
"Recent APRA data shows the average borrower is currently 45 months ahead on their repayments, however, that doesn't mean every borrower will be able to take these rate hikes in their stride."
A survey by the Finance Brokers Association of Australia late last year found that 57 per cent of Australians would not be able to afford an additional $300 payment per month.
"One way you can prepare for future hikes is to get ahead on your repayments now while rates are still low. The lower your loan size when rates do rise, the less pain you'll feel," said Ms Tindall.
"Variable borrowers should also check what rate they're on now, and potentially switch to a more competitive lender or at least ask their bank for a discount. That way, when the cash rate does rise, they'll at least be coming off a low base."
Forward this article to a friend. Follow us on Linkedin. Join us on Facebook. Find us on Twitter for the latest updates