Try another search or check out these top posts
Borrow
Growing BNPL debt levels inspire call for regulatory action
It might not come with interest, but BNPL debt can add up fast.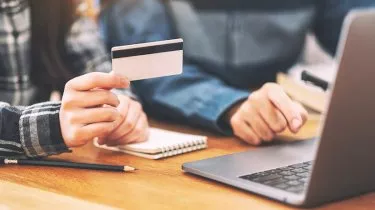 Growing BNPL debt levels inspire call for regulatory action
Financial counsellors say that new safeguards are needed to prevent rising levels of consumer debt incurred by buy now, pay later apps.

According to a report released by Financial Counselling Australia (FCA), 61 per cent of financial counsellors surveyed said most or all their clients with debt from a buy now, pay later debt were struggling to pay other expenses.
Financial Counselling Australia CEO Fiona Guthrie said that financial counsellors are growing in their concern with regards to the number of BNPL services being adopted by consumers and the flexibility with which they can be used for even essential goods and services.
"They are really concerned that so many clients are using the product to cover essentials like food, medications and utility bills," she said.
Ms Guthrie said that this was especially concerning the lead up to Christmas.
"Buy now, pay later could leave people with a financial hangover come January," she warned.
According to data released by credit analyst ClearScore earlier this year, the number of BNPL customers with missed repayments has grown by almost 83 per cent. Meanwhile, the number of customers juggling multiple BNPL debts has jumped 30 per cent.

ClearScore managing director Stephen Smyth said that these trends suggested that the instant availability of credit via BNPL services may be encouraging consumers to make more purchases based on convenience, as opposed to their capacity to pay back that debt, than they would otherwise.

"Sooner or later a cohort of consumers will fail to keep up with snowballing repayments that attract steep late fees relative to the amount borrowed," he said.
Ms Guthrie echoed these concerns, noting that more and more BNPL products have entered the market in recent years. 
According to FCA's report, 84 per cent of surveyed financial counsellors said that half or most of their clients had incurred debt from one of these apps. 
"As the market grows, financial counsellors are seeing more clients with buy now pay later debt," she said. 
More broadly, the report found that industry hardship practices are flailing short of meeting modern demand. 
The FCA said that both clients and financial counsellors struggle to address the issues of financial hardship directly via the companies responsible for buy now, pay later apps and services. 
Given this, Ms Guthrie urged government regulators to take appropriate steps to ensure that BNPL is safe.
"We know that many people find the product useful, but as our survey shows many people are also experiencing harm," said Ms Guthrie.
Pointing to recent efforts by regulators in the United Kingdom and New Zealand governments, Ms Guthrie argued that BNPL should be regulated under the national credit code, though not necessarily in the same way as traditional credit is. 
"We are therefore calling on the Australian government to commission an independent review of the existing legal framework, with a view to developing a fit for purpose regulatory response that will make BNPL safer for all users," said Ms Guthrie.
"Undertaking that review should be a priority." 
Forward this article to a friend. Follow us on Linkedin. Join us on Facebook. Find us on Twitter for the latest updates
About the author