Borrow
Greening your personal finances doesn't have to cost you
Going green when it comes to your next home or car loan could help you save money.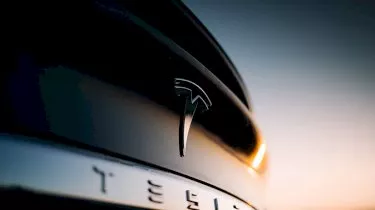 Greening your personal finances doesn't have to cost you
Going green when it comes to your next home or car loan could help you save money. 
The desire of consumers to go green doesn't need to be in conflict with the desire to run a lean budget.

Mozo spokesperson Tom Godfrey said that the stigma that environmentally conscious options are more expensive than the alternative doesn't hold up to scrutiny. 
"When it comes to reducing your financial environmental footprint, many providers have introduced green options, designed to reward the eco-conscious consumer with competitive rates and added benefits," he explained.
With environmental and sustainability concerns top of mind for many consumers following the COP26 conference in Glasgow, he pointed to three simple green money switches that promised to see consumers find new sources of savings when it comes to their personal finances. 
The first of these is home loans. 
"With the property sector contributing almost a quarter of Australia's greenhouse gas emissions, it's no surprise that many Aussies want to invest in sustainable homes," Mr Godfrey said. 
However, Mozo found that the rising interest around eco-friendly home financing doesn't have to come with higher interest rates. 
The company's analysis of the sector found that the leading green home loan rate was 2.30 per cent, well below the average non-green variable home loan rate of 3.11 per cent.
While going green with your home loan does come with a few caveats and hoops that need to be jumped through, the math can work in the favour of consumers over the long run.

According to Mozo, a green home loan could save consumers around $1,671 each year on a $400,000 owner-occupier loan over 25 years. 
There are similar benefits on offer for those who opt to make their next personal loan. 
"From solar panels to water tanks, giving your home an eco-upgrade can make a serious dent in your hip-pocket," Mr Godfrey said. 
While green loans are typically only eligible for purchases like solar panels, hot water systems and other eligible environmentally friendly products, they often deliver significant savings to those who take advantage of them over the alternative. 
Mozo's analysis found that the leading unsecured green personal loan offered a variable interest rate of 3.99 per cent, which compared favourably to the average variable rate of 9.53 per cent.
"If you need a loan to afford your home renovation, taking advantage of a green personal loan could see you bank some serious savings, " Mr Godfrey said.

Financing an electric vehicle is another frontier that those looking to go green can do so at a discount.
Mozo found that a green car loan for a low emission vehicle typically cost up to $323 less in interest on an average $10,000 loan over a five-year period.
CarClarity CEO Zaheer Jappie told nestegg that many lenders offer discounted rates on electric vehicles but added that Aussies should also do their homework when it comes to learning the different types of EVs on offer.

"Each will have different costs associated with running them, so knowing the type of vehicle you're after will help shoppers find the right loan faster," he said.
Forward this article to a friend. Follow us on Linkedin. Join us on Facebook. Find us on Twitter for the latest updates
About the author