Try another search or check out these top posts
Borrow
Are the days of low-interest home loans numbered?
Those considering refinancing their home loan may want to move fast.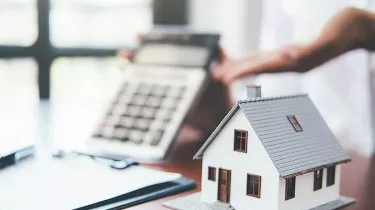 Are the days of low-interest home loans numbered?
As expectations of an inevitable shift in macro-prudential policy rise, the landscape of fixed rate home loans is changing before the eyes of consumers.
Compare Club general manager for home loans Matthew Gatt said that Commonwealth Bank of Australia's recent home loan rate rise wouldn't be the last, with other lenders expected to raise their own rates before the end of the year.
"There are still some rates available under 2 per cent but they are rapidly disappearing from the market and it would be surprising to see any three-year fixed-term loans under 2 per cent survive into 2022," he said.
For that reason, he said that those considering refinancing should look to lock in their interest rate before the end of the year.
"Anybody waiting for approval with CBA who didn't lock in a rate could be looking at several thousand dollars more in repayments," he said.
From Mr Gatt's perspective, most major banks and second-tier lenders have already clearly indicated they'd like to cool the property market. Going forward, he expects to see pricing and lending policies continue to shift in that direction.
"Interest rates will remain competitive over the next 12 months, but we should expect to see less competition in the market for investment and interest-only lending and more competition for owner-occupiers looking to secure great rates throughout the year," he predicted.
As for what this means for those with a stake in Australia's property market, Mr Gatt said that a gradual and consistent cooling of the market is more likely than a sharp contraction.
"I don't believe property values will plummet by any means, but should become much more stable than they have been in recent times," he said.
Given that, Mr Gatt doesn't expect to see any significant interest rate increases in the short term.

"There's still plenty of time for borrowers to secure a great product if they shop around now," he said.
Findings shared by mortgage broker Aussie revealed a number of other concerning trends when it comes to Australian home loans earlier this year.
Aussie found that approximately 28 per cent of Aussies with home loans were outright unaware of their current rate.
Lendi CEO David Hyman said that the research suggested a concerning rise in complacency among Australian mortgage holders.

"It seems a majority of Australian mortgage holders have been gaining a false sense of security, every time the RBA cash rate stays steady – failing to realise lenders have no obligation to adhere to this when setting their rates," Mr Hyman said.
Forward this article to a friend. Follow us on Linkedin. Join us on Facebook. Find us on Twitter for the latest updates
About the author