Try another search or check out these top posts
Borrow
The banks reacting to the rate cut
Yesterday's out-of-cycle RBA rate decision has seen a mixed response from the banks so far, as a number deliberate on how or if they will pass on the changes to customers.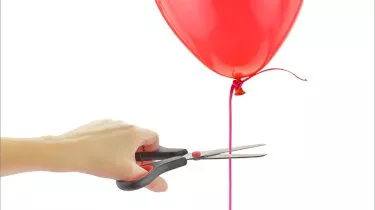 The banks reacting to the rate cut
Yesterday's out-of-cycle RBA rate decision has seen a mixed response from the banks so far, as a number deliberate on how or if they will pass on the changes to customers.
It's no surprise a number are still deciding on a course of action, considering Reserve Bank of Australia governor Dr Philip Lowe considered the situation facing Australia, and the world more broadly, as "extraordinary and challenging" and is attempting its own methods of redress, aimed at the banks and financial sector. 
Here are the banks and financial institutions that have come out swinging – or sitting on the fence – so far:
CBA
The Commonwealth Bank of Australia (CBA) was out of the gates early, announcing a 70 basis point interest rate reduction across its one, two and three-year fixed home loan rates for owner-occupiers paying principal and interest to 2.29 per cent per annum.
Variable interest rate mortgages remain unchanged.
It has also announced a 1.0 per cent interest rate reduction for all existing cash-linked small-business loans.
It also appears to have made the unusual decision to increase its 12-month term deposit interest rate by 60 basis points to 1.70 per cent per annum.
According to chief executive officer Matt Comyn, the deposit interest rate on offer "will be available to all personal customers, but will especially benefit older Australians relying on their savings".
"It will ensure all Australians are now able to earn a return on their savings, which is more than 1.45 per cent higher than the official cash rate," he said.
"We will also help up to 730,000 customers by reducing repayments to the minimum required under their loan contract, from 1 May," the CEO noted.
"On average, this will release up to $400 per month for customers and create up to $3.6 billion in additional cash support for the economy."
NAB
National Australia Bank said it is reducing fixed rate home loans by up to 60 basis points "to give customers the option of added certainty".
It's not changing variable home loan rates, but is reducing repayments on variable rate loans.
NAB noted that "over the past 12 months, reductions of 84 bps to our owner-occupier variable rates have provide a potential benefit of $3,360 per year to customers with a $400,000 loan".
Despite these changes, the bank indicated that most customers have not yet taken the option to reduce their payments.
Like CBA, it has recognised that "this low interest rate environment is hurting savers" and has made the decision to introduce a 10-month term deposit rate of 1.75 per cent per annum.
Athena
Here's what Athena has said: "The RBA dropped rates again… nothing is normal these days. Stay tuned for our response."
Australian Military Bank
Acknowledging the latest cut, the Australian Military Bank said it will extend the full 25 bps rate cut to all new and existing variable home loans as well as new fixed home loans effective from 26 March 2020.
For savers, it said that current rates payable to members for at-call accounts and term deposits will not be reduced.
Bank Australia
Bank Australia has acknowledged the RBA's decision, but said it is now assessing its response.
It conceded that customers will want to know what it decides as soon as possible, and said "it will make a further announcement when we have an answer for you".
ME Bank
ME Bank has released a statement stating that it is in the process of reviewing rates following the latest RBA decision.
nestegg will keep you updated as we learn more.
Forward this article to a friend. Follow us on Linkedin. Join us on Facebook. Find us on Twitter for the latest updates
About the author