Try another search or check out these top posts
Borrow
Modernisation of direct debit system suffers setback
According to the Reserve Bank (RBA), several major banks will not be able to meet the current timeline for the launch of the PayTo service.
Modernisation of direct debit system suffers setback
According to the Reserve Bank (RBA), several major banks will not be able to meet the current timeline for the launch of the PayTo service.
The new PayTo service, which is set to modernise the existing direct debit system as part of the RBA's New Payments Platform (NPP), is facing delays after a number of banks indicated they will not be ready to launch in July as previously planned.
In a speech to the Real Time Payments Summit on Tuesday, RBA head of payments policy department Ellis Connolly said that "several of the major banks" had indicated that they could not meet the existing timeline committed to by the industry.
"We recognise the considerable effort and investment required to develop PayTo, and the challenge of delivering multiple key payment initiatives at the same time," he said.
"Nevertheless, these delays will significantly limit the availability of the service and the realisation of the benefits for end users."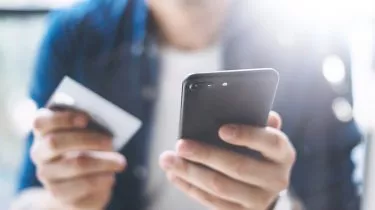 Mr Connolly explained that PayTo would provide a convenient and secure way for households and businesses to authorise third parties to initiate NPP payments from their accounts while giving customers more control.
"PayTo is a way to provide the payment initiation functionality that was envisaged under the Consumer Data Right. It will also open up new opportunities for innovation and has the potential to provide significant benefits for end users," Mr Connolly said.
RBA governor Philip Lowe has written to the CEOs of the relevant banks to seek assurance that they will be ready to launch PayTo by no later than April next year.
"To realise the full potential of PayTo, we also expect the banks to make the service available for their entire customer base," added Mr Connolly.
As part of the current NPP roadmap, Mr Connolly also flagged the benefits of the new international payments business service that will enable the Australian dollar leg of inbound cross-border payments to be processed by the NPP.
"In particular, additional data about the sender will be provided with the payment, making it easier for payment service providers to meet their compliance obligations related to financial crime. This service will result in safer and faster cross-border payments," he said.
Mr Connolly noted that the RBA expects the industry to remain committed to delivering the international payments business service next year.
A total of 107 financial institutions currently offer NPP payment services for almost 90 million customer accounts, and the NPP processed more than a billion transactions worth more than $1 trillion during the past year.
Forward this article to a friend. Follow us on Linkedin. Join us on Facebook. Find us on X for the latest updates