Try another search or check out these top posts
Increasing capital gains tax (CGT) will hit state revenue, renters and first home buyers by pushing investors out, the Housing Industry Association has said.
"According to research released today, an increase in capital gains tax would result in a $1 billion reduction in revenue to state governments, increase the cost of renting and exacerbate the housing affordability challenge," said Tim Reardon, HIA's principal economist.
"The analysis shows that increasing CGT would generate a revenue gain for the federal government of $0.5 billion a year which would be dwarfed by stamp duty tax losses to the states in excess of $1 billion per year," he continued.
The research, carried out by the Centre for International Economics (CIE) and commissioned by the HIA to investigate the impacts of changes to CGT, found that while increasing CGT on investment properties would help first home buyers enter the market initially, eventually this will recede as rental costs rise, and with them property prices.
"The RBA, Productivity Commission, federal and state treasurers have all identified the constraints on the supply of housing as an underlying cause of housing affordability challenge," Mr Reardon said  
"Increasing the tax on housing will result in less investment in housing, fewer houses being built and inevitably a worsening of the affordability challenge.
"We cannot tax our way out of the housing affordability problem."
Further, grandfathering existing properties from CGT changes would only serve to magnify the problem, the report and Mr Reardon noted.
"Grandfathering reduces revenue from stamp duty to the states by reducing the number of homes built, and delays the inflow of additional CGT revenue to the federal government for decades."
Rather, he argued, improving housing affordability requires all levels of government and industry to consider the type and location of housing needed to meet the pent-up demand.
Chris Bowen disagrees
Responding to the modelling, shadow treasurer Chris Bowen said the HIA has historically opposed Labor's policies to improve housing affordability, and argued the modelling does not reflect Labor's policy as it ignores the proposed negative gearing reforms.
"The modelling concludes that halving the CGT discount across all asset classes will see house prices increase. It also concludes that some tenants "will switch and become owner occupiers", in other words, increasing home ownership," Mr Bowen said in a statement.
"The HIA modelling comes two years too late for Kelly O'Dwyer who was quick out of the blocks to argue Labor's housing affordability policies would see house prices increase – the exact opposite of what Malcolm Turnbull has been arguing for the past two years," he continued.
He noted that the modelling is inconsistent with Commonwealth Treasury modelling of Labor's proposed reforms which found increases in taxation on rental property could have a light downward impact on property prices, with unaffected owner occupiers likely to moderate any price softening.
With this in mind, Mr Bowen added that the HIA's position on CGT is at odds with the International Monetary Fund, the OECD, the Grattan Insitute, Joe Hockey, Saul Eslake, the Australian Institute of Company Directors and the Property Council of Australia.
"Winding back tax expenditures like the CGT tax discount is a more equitable and efficient way of raising revenue than the Turnbull government's income tax increases to people with incomes as low as $21,000.
"Labor's housing affordability policies have been specifically designed to stimulate new housing supply by continuing to allow negative gearing arrangements for investments in new housing stock, while protecting existing investments."
Forward this article to a friend. Follow us on Linkedin. Join us on Facebook. Find us on Twitter for the latest updates
Join the nestegg community
We Translate Complicated Financial Jargon Into Easy-To-Understand Information For Australians
Your email address will be shared with nestegg and subject to our Privacy Policy
Join The Nest Egg community
We Translate Complicated Financial Jargon Into Easy-To-Understand Information For Australians
Your email address will be shared with nestegg and subject to our Privacy Policy
LATEST POLL
Are you seeking alternatives to equity and property in the next 12 months?
Total votes
: 473
The voting for this poll has ended
Listen to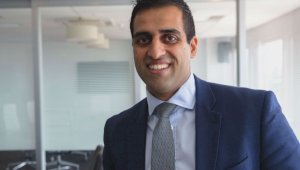 What the heck is with robots and tech - ETFs explained
More podcasts

Find super's sweet spot