Try another search or check out these top posts
Save
Nice try, but your tax-time clothing claim doesn't quite fit
Think you can automatically claim $150 on work clothing expenses? Think again, the Tax Office has said, warning Aussies it's keeping an eye out for dubious clothing claims.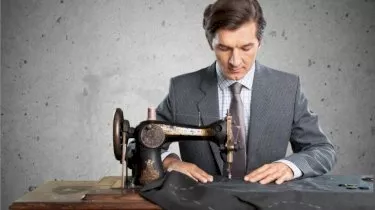 Nice try, but your tax-time clothing claim doesn't quite fit
Think you can automatically claim $150 on work clothing expenses? Think again, the Tax Office has said, warning Aussies it's keeping an eye out for dubious clothing claims.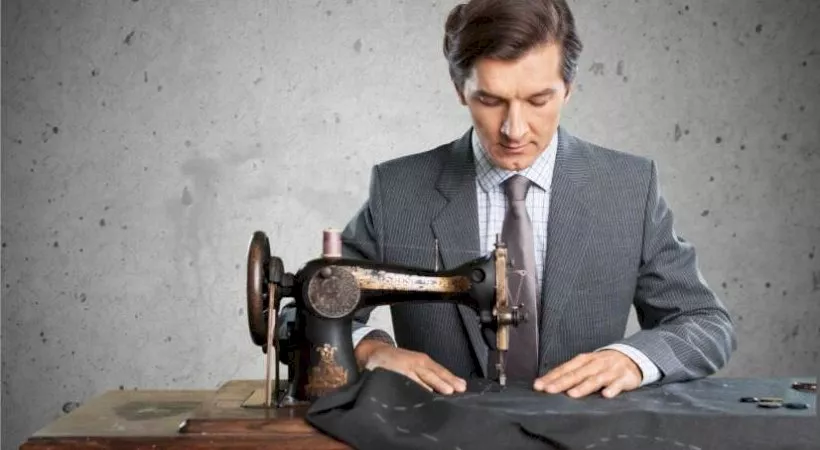 "With clothing claims up nearly 20 per cent over the last five years, the ATO believes a lot of taxpayers are either making mistakes or deliberately over-claiming," assistant commissioner at the Australian Taxation Office Kath Anderson said
"Common mistakes include people claiming ineligible clothing, claiming for something without having spent the money, and not being able to explain the basis for how the claim was calculated."
Speaking in the lead up to the end of the financial year and tax time, Ms Anderson said about a quarter of all clothing and laundry claims were $150. Convenient, given this is the threshold above which taxpayers need to maintain detailed expense records.
"We are concerned that some taxpayers think they are entitled to claim $150 as a 'standard deduction' or a 'safe amount', even if they don't meet the clothing and laundry requirements," Ms Anderson said.
"Just to be clear, the $150 limit is there to reduce the record-keeping burden, but it is not an automatic entitlement for everyone.
"While you don't need written evidence for claims under $150, you must have spent the money, it must have been for uniform, protective or occupation-specific clothing that you were required to wear to earn your income, and you must be able to show us how you calculated your claim."
She said Aussie workers are claiming normal clothing as work expenses too often, and urged taxpayers to remember that unless it is occupation-specific, a uniform or protective clothing, it's unlikely to pass the test.
"You can't claim a deduction for normal clothing, even if your employer requires you to wear it, or you only wear it to work," Ms Anderson said.
We scrutinise everything: ATO
It's getting harder to get away with, Ms Anderson added, noting that ATO technology and data access allows the office to scrutinise "every return" and analyse the veracity of the claim.
"We know that some people think $150 is not a large amount and that nobody will notice if they over-claim. But while $150 might not be big individually, when you multiply it over millions of taxpayers, it adds up to a lot," she said.
"And besides, no matter how small, other Australians shouldn't be expected to wear your over-claiming."
Tax time furphies
To drive the point home, the ATO shared a number of "clothing claims hung out to dry".
After one advertising manager claimed $1,854 in clothing and laundry expenses for clothes bought at fashion retail stores, the ATO asked for more details. She said she needed the clothes for work functions where she was required to dress a certain way.
The ATO did not allow the expense and the claim was disallowed, with the advertising manager hit with a penalty for the dodgy claim.
A lab technician who claimed $2,500 on protective boots and laundry did not keep any receipts. However, as he made a voluntary disclosure that his claim was excessively and unreasonably high, he wasn't hit with a penalty, despite the claim being disallowed.
Help me out, I have a legitimate claim
The ATO said there are three steps on what can office workers claim on tax at work-related clothing and laundry expenses.
1.       Is your claim eligible? The ATO said answering this question is the first step, reminding taxpayers that claims for conventional clothing are ineligible.
"You have to have spent the money yourself and can't have been reimbursed," Ms Anderson added. "The claim must be directly related to earning your income."
2.       Calculate your claim for laundry at:
$1 a load for a load of work clothes
50c a load for a mix of work and general clothes
3.       Be prepared to demonstrate how often you wore eligible clothing.
"To avoid the risk, we recommend taxpayers store clothing and laundry receipts in the ATO app's myDeductions tool. Keeping accurate records that can be uploaded to myTax or provided to a tax agent will make tax time much easier," Ms Anderson said.
Forward this article to a friend. Follow us on Linkedin. Join us on Facebook. Find us on Twitter for the latest updates