Try another search or check out these top posts
Save
Tax-effective methods for passing on wealth
Many wealthy Aussies, retired or otherwise, aren't entirely across the range of methods on offer to pass wealth down to their children and grandchildren.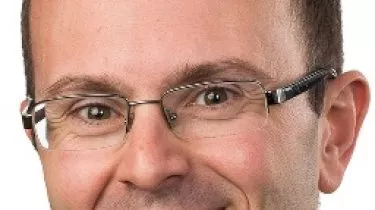 Tax-effective methods for passing on wealth
Many wealthy Aussies, retired or otherwise, aren't entirely across the range of methods on offer to pass wealth down to their children and grandchildren.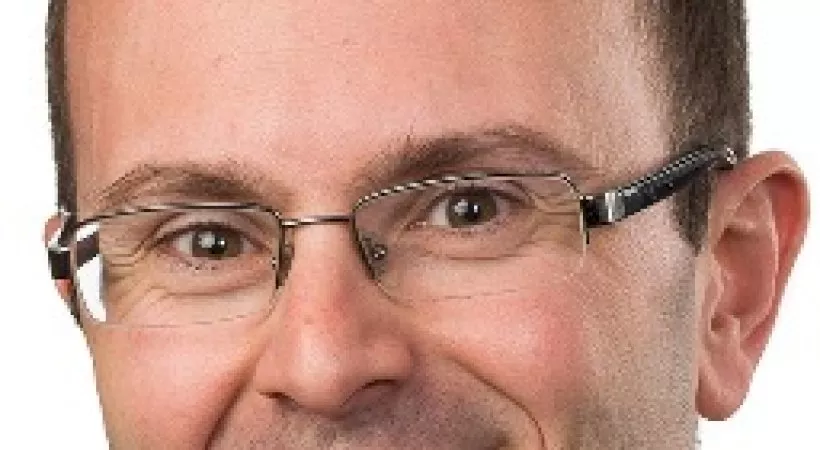 A common concern for those who have paid off their mortgage and have a healthy retirement savings balance is how they can help secure the financial future of their children and their grandchildren.
While a lump sum gift might seem like an obvious option, there is always the concern that it will not be managed well. There are a number of structures that can be put in place, and strategies that can be adopted, to assist individuals in securing their grandchildren's financial future, responsibly.
For instance, there are ample opportunities to structure ownership of your family investment assets that may continue beyond your death. This is not necessarily "ruling from the grave". Rather, it involves setting up a robust family wealth structure to house your family's wealth.
Equally, structures such as discretionary trusts and superannuation funds have benefits in the areas of tax efficiency, asset protection and estate planning.
While there is little opportunity to improve your post-tax outcome if you are a salary and wage earner, the opportunity does arise once this income has been taxed and is then invested.
There are a number of different structures that can be considered, depending on your needs and desired outcome.
Self-managed superannuation
The key benefit of superannuation is that it minimises the impact of tax on your investment portfolio. Superannuation earnings are taxed at the concessional rate of 15 per cent compared to marginal tax rates that peak at 47 per cent (plus Medicare levy).
Additionally, each year both you and your spouse can contribute up to $35,000 as concessional contributions to a superannuation fund of your choosing. These concessional contributions are tax deductible to you (or your employer – by way of salary sacrifice) and are a tax effective way to build wealth in superannuation.
In addition to these contributions, each year an individual is able to contribute up to $180,000 as non-concessional contributions. These contributions do not attract a tax deduction, however, they are not taxed as contributions to the fund.
Rather than making this $180,000 contribution each year, the rules are flexible and allow for two years worth of non-concessional contributions to be brought forward, and contributions representing three years' worth of contributions – or $540,000 per individual – to be made in one year. This is an effective way of kick-starting your superannuation balance.
One of the challenges with superannuation is being able to transfer enough wealth into the fund during your working life. The non-concessional contributions can be useful in building up your superannuation balance.
The immediate benefit of building up super balances for yourself and your spouse include the obvious tax arbitrage. Superannuation funds currently pay 15 per cent tax on earnings and contributions received during accumulation phase, and 0 per cent tax on earnings during pension or draw down phase. Currently, at age 60 a member of a superannuation fund can initiate a pension that can be drawn at the 0 per cent tax rate.
If you want to pay school fees for grandchildren then paying from your tax-free super fund is a good way to go as you are managing to pay this large expense from tax-free dollars.
Another benefit that superannuation offers is asset protection. As assets are held by the fund they are outside the control of the individual and they are protected in most circumstances from an individual's creditors.
Setting up a self-managed super fund will allow you to control your investment assets and to make decisions about pension strategies. Furthermore, it is possible to bring your children or grandchildren into the fund, which can generate estate-planning opportunities.
Discretionary family trust
As attractive an option as superannuation is, the opportunity to transfer wealth into the superannuation environment is limited. However, there is an opportunity to move assets away from yourself by way of a discretionary family trust. This will achieve tax minimisation, asset protection and also offers estate-planning benefits.
By holding family wealth within a trust environment you are better able to manage the tax paid on investment earnings of assets. This benefit is magnified if you currently hold much of your investment asset portfolio personally and you are a high-income earner, as each dollar of investment earnings attracts the highest marginal rate of tax.
It is worth pointing out that gearing doesn't work so well in a trust structure as tax losses are trapped in the trust, so the more heavily geared investments would generally be in the name of the main income earning individual(s).
By transferring the underlying assets into a trust structure, you are able to split that income within your family group. A non-working spouse, for instance, could be the principal beneficiary initially, with your children and grandchildren as future beneficiaries when they reach 18 years of age.
Another advantage of a trust is that any assets held within the trust are not owned by you but rather by the trustee. As you do not own them they are not accessible to your potential creditors.
A good option is to establish the trust with a corporate trustee (a company established solely for that purpose), so that the trust will be enduring beyond your death. The opportunity to pass wealth to the next generation by way of control of the trustee is an effective estate planning technique that helps ensure that the assets amassed within the trust are not affected by your death.
Corporate beneficiary
Any business activities can be undertaken through a corporate entity and there may be advantages of establishing one. While a company can be incorporated and be owned by a discretionary family trust, by establishing a corporate you create a separation between the business activity and your personal assets.
Provided that the business trades solvently, there will be no impact on any of the assets outside the business. Broadly, the company pays tax at the corporate rate on its profits, which could be retained in the company.
From time to time you could choose to draw the profits out of the company as franked dividends that are paid out to the trust. These dividends can then be distributed to various family members, including grandchildren, who are trust beneficiaries.
Testamentary trusts
A testamentary trust is a trust established by a person's will and is only activated upon death of an individual once there is trust property, which forms part of the testamentary trust in accordance with the will.
To receive assets, including money, within a testamentary trust, the assets need to be the property of the deceased, as opposed to the property of a self-managed superannuation fund or family trust.
While the intended beneficiary may control the assets of the testamentary trust, the assets held in the testamentary trust do not form part of the beneficiary's estate. This can be a useful benefit for estate planning purposes.
Other benefits of a testamentary trust are asset protection, income splitting and income streaming. From a tax perspective, the income of the testamentary trust can be distributed to the beneficiaries of the trust at the end of the financial year.
While all of the options outlined have advantages, it is important to consider the implications of implementing any changes to the current ownership structure of your assets. Before doing so, it is prudent to undertake an assessment of the current state of play with respect to capital gains tax, potential stamp duty and debt, and to understand how these may affect a changed ownership structure.
Basilio Scaravilli, manager, tax consultancy and compliance, HLB Mann Judd Sydney
Forward this article to a friend. Follow us on Linkedin. Join us on Facebook. Find us on Twitter for the latest updates