Try another search or check out these top posts
Save
Six things to remember this tax season
It is just two weeks until 30 June, so it's time for savers to review their current tax strategies to make the most of the deduction opportunities, a tax partner has said.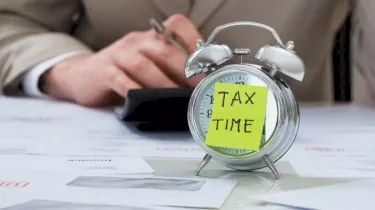 Six things to remember this tax season
It is just two weeks until 30 June, so it's time for savers to review their current tax strategies to make the most of the deduction opportunities, a tax partner has said.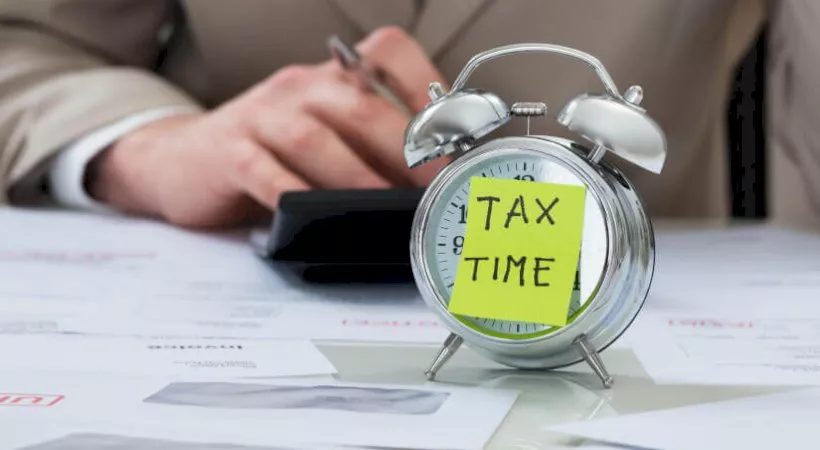 HLB Mann Judd Sydney tax partner Peter Bembrick said there are six key areas for taxpayers to consider this tax season.
"As a general rule, the approach should be to pay any tax-deductible expenses now, so the deductions can be made this year to reduce taxable income, and put off any non-deductible costs to the next tax year where possible," he said.
1.       Are you across the new super rules?
"Apart from the tax deduction, super contributions are becoming the great tax planning tool," Mr Bembrick said.
"With negatively geared loans not providing as much of a loss with the lower interest rates, and a question mark over the viability of other strategies such as agri tax schemes, it is difficult to claim large tax deductions elsewhere."
With this in mind, he said some Aussie pay-as-you-go taxpayers will be able to claim a deduction for personal super contributions.
Those with income levels above $87,000 and in the 39 per cent tax bracket, the tax benefit of the contribution will be 24 per cent, but the saver will receive the 39 per cent benefit, Mr Bembrick explained.
Further, those with a mortgage offset account will be able to take funds from the offset account and put them into super, before claiming the deduction.
However, the limit on personal contributions is $25,000 less the mandatory 9.5 per cent super guarantee contributions.
Mr Bembrick reminded taxpayers that the contributions need to be received by the fund before 30 June in order to receive the benefit.
2.       Income splitting
"This strategy may be an oldie but it's still a goodie," Mr Bembrick said.
"Couples should consider making investments in the name of the lower earning spouse to minimise the tax payable on income distributions and capital gains. The exception to this is negatively geared investments, which work to best advantage when the highest earning spouse holds ownership."
Continuing, he said investors should consider making investments in the name of the lower earning spouse to minimise tax payable. Additionally, children aged 18 or over can use the full adult tax thresholds, Mr Bembrick said, noting that this can be "very handy".
"Investments in discretionary family trusts offer maximum flexibility and this strategy can allow the trust to distribute income from its investments in a way that provides significant tax savings," he said.
However, investors should be cautious of trusts used for negatively geared investments due to the tax losses generated by the gearing that can be stuck in the trust.
3.       Think about deductible and non-deductible debt
Encouraging taxpayers to pay down non-deductible debt wherever possible, Mr Bembrick said one approach is to take out an interest-only loan for all income producing investments. Doing this at the same time as paying off non-deductible debt is a "sensible strategy", given it is set up properly.
"Beware of debt restructuring that appears tax-driven as the ATO could apply anti-avoidance legislation," Mr Bembrick said.
"For future planning, wherever possible, investors should consider tax-advantaged investments, as long as they suit the long-term investment strategy. No investment should be taken out purely because it receives favourable tax treatment, but by the same token, it is important to be aware of the taxation implications of the investment structure."
4.       Maximise deductible expenses
According to Mr Bembrick, this strategy is often overlooked and involves prepaying deductible expenses at 30 June for up to 12 months.
He explained, "Individuals who are employees can claim up to 12 months of prepaid expenses, for example, interest on investment loans and management fees.
"More generally, people should aim to make any tax-deductible payments, such as donations, subscriptions and income protection insurance premiums, before 30 June to ensure that they make it into this year's tax return."
However, it's critical that the payments are made before the end of the financial year.
5.       Private health insurance
The Medicare levy applies an extra 1 per cent tax for taxpayers earning more than $90,000 and rises to 1.25 per cent as incomes increase, before reaching 1.5 per cent for those on more than $140,000.
Mr Bembrick said any approach to private health insurance should factor in the financial and medical elements, but also shouldn't be governed entirely by tax considerations.
6.       Be ready to back it up
"Be aware that under legislation applying from 1 July 2017 it is no longer possible to claim travel expenses for inspecting a residential rental property unless you are carrying on a business of property investing. Many people may not be aware of this change to the rules," Mr Bembrick said.
"More generally, the ATO is still concerned that taxpayers are claiming more work-related expenses than they are entitled to, and this remains a key focus area," he continued.
When it comes to work expenses, it's a common misconception that taxpayers can claim up to $300 without receipts. However, workers still need to be able to verify the expenses.
Claiming "home to work" travel as a business trip also won't fly, the tax partner said.
"If you drive from home to a meeting and then on to the office then both legs of the journey qualify as business travel. However, simply driving from home to work is regarded as private travel," he said.
Forward this article to a friend. Follow us on Linkedin. Join us on Facebook. Find us on Twitter for the latest updates