Try another search or check out these top posts
Save
Negative gearing debate a question of 'electoral arithmetic', not economics
Save
Negative gearing debate a question of 'electoral arithmetic', not economics
The Turnbull government's reluctance to heed the advice of Treasury is not surprising and reflects a decision motivated by politics rather than economics, an independent economist has said.
Negative gearing debate a question of 'electoral arithmetic', not economics
The Turnbull government's reluctance to heed the advice of Treasury is not surprising and reflects a decision motivated by politics rather than economics, an independent economist has said.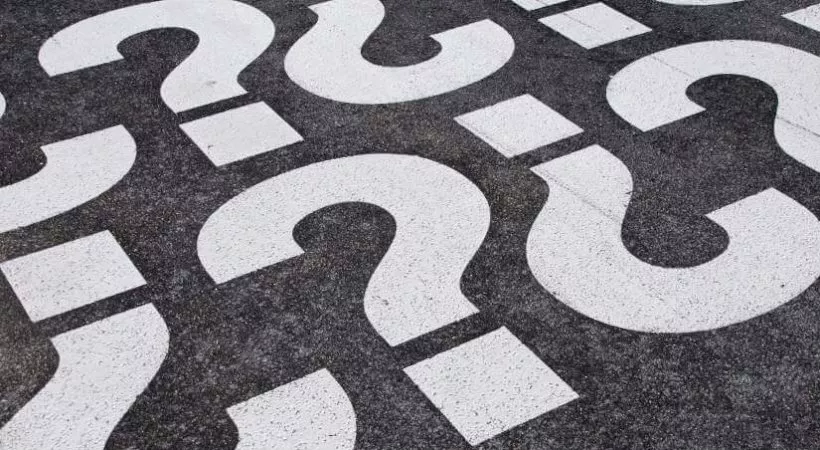 According to documents obtained by the ABC and released yesterday (8 January), the Turnbull government was advised by Treasury in 2016 that the Labor Party's proposed plan to restrict negative gearing for new homes while cutting capital gains concessions from 50 to 25 per cent would have only a "relatively modest" impact on prices over time.
Speaking yesterday, shadow treasurer Chris Bowen argued the documents vindicated Labor's stance on negative gearing, while accusing the government of spreading "little more than outright lies" about the impact of tightened negative gearing legislation.
However, the Minister for Revenue and Financial services Kelly O'Dwyer hit back, contending that the government's position remains "entirely consistent" with the advice from Treasury.
Speaking to the ABC's Sandy Aloisi on 8 January, Ms O'Dwyer said: "Treasury's advice confirms what we've been saying all along, that to have a permanent tax hike — which is what Labor's proposing — to increase capital gains tax by 50 per cent and to remove negative gearing would have a disastrous impact when combined with weakness in the housing market and that's what the documents reveal."
To independent economist and Vice-Chancellor's Fellow at the University of Tasmania, Saul Eslake, the negative gearing debate has always been a question of politics rather than economics.
Speaking to Nest Egg, he expressed little shock at the release and content of the documents, but said he was surprised that the government would "have been so willing to so flagrantly contradict the advice they were getting".
He explained: "Treasury would have been giving the government what it thought was its best professional assessment of the likely impact of Labor's policy. Governments often ignore Treasury advice — Treasury doesn't always get everything right.
"I think the government's motivation was primarily what economists might call product differentiation… they wanted to have something that would be a clear difference between the Coalition and the Labor Party over taxation. So I think it was essentially politics, not economics that drove this."
Continuing, he said the documents would likely have no political or policy ramifications.
He argued that "even the dumbest politician" would know that servicing the needs of the approximate 10 million home owners who want to see prices rise would garner more positive sentiment than catering to the 100,000 potential first home buyers every year who would like to see housing cheaper.
"The government is consciously putting the interests of investors above the interests of first-home buyers and the electoral arithmetic helps you understand why they do that."
However, he warned that there are long-term implications of increasing house prices, pointing to a historical Liberal Party belief that home ownership is a good thing.
Referencing Robert Menzies' stance that home ownership presents both economic and social benefits when it comes to stability for families and in retirement, he said people who agree with this ought to be concerned that home ownership rates for young Australians are declining.
"I'm not saying that investors are the only reason for the declining home ownership rate among young or even middle aged people… But one of the things that I think is compelling is that in the early 90s, first-home buyers and investors each accounted for about 18 per cent of total lending for housing with the other 64 per cent going to existing owners who were trading up.
"By the middle of the present decade, that is, about 2015, the share of housing finance going to first-home buyers had fallen to 11 per cent while the share going to investors had risen to more than 50 per cent.
"I think that is unambiguous and incontrovertible evidence that investors had squeezed first-home buyers out of the market."
The redacted document also highlighted that 52.6 per cent of negative gearing tax benefits flowed through to people in the top 20 per cent income bracket, with just 5.2 per cent of tax benefits reaching people in the bottom 20 per cent income bracket.
To Mr Eslake, this statistic "flatly contradicts" Treasurer Scott Morrison's claim that mum and dad investors, nurses, police officers and teachers are the main beneficiaries.
"When Scott Morrison and others say that negatively geared investors are just mums and dads trying to get ahead, people ought to stop and ask themselves of whom are those so-called mums and dads seeking to get ahead and the answer increasingly is their own children or their children's peers."
Forward this article to a friend. Follow us on Linkedin. Join us on Facebook. Find us on Twitter for the latest updates