Save
What deductions will the ATO be monitoring this tax season?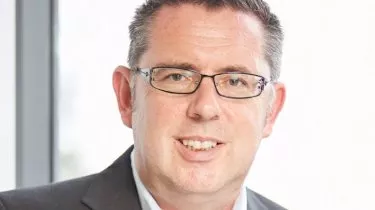 What deductions will the ATO be monitoring this tax season?
It's nearly tax time and as thoughts turn to getting your paperwork ready to complete your tax return, we thought it would be worthwhile looking at those areas that the ATO is likely to pay particular attention to this year.
Here are our top tips for the ATO hit list:
Rental property income and deductions
The ATO made various announcements last year about its compliance focus on rental properties. They targeted 500 postcodes late last year with letters warning holiday home owners to check their property deductions to ensure that claims weren't being made for periods the property wasn't available for let. With property rental (both for permanent lets and holiday lets) a valuable source of extra income for millions of taxpayers, it can be expected that the ATO will follow up on its letter campaign with some targeted reviews and audits this year. With rental property deductions generally on the rise, they'll be taking a close look at 2016 tax returns and if your claims don't look reasonable, expect a challenge.
Work-related expenses
The ATO has been looking increasingly closely at work-related deductions claims, as the amount of those claims has risen steadily in recent years. Expect the ATO to pay particular attention to car expenses and deductions claimed for the use of home offices, particularly the split of expenses between work and personal use.
For the first time this year, users of myTax (the ATO's online self-lodgment program) will find their claims monitored in real time as the myTax system instantly cross-references data entered with the ATO's data analytics tools, to highlight large or unusual claims. That means you could get stern messages about the size of your claim before you even lodge your return!
Undeclared foreign income
With the Panama Papers scandal still fresh in people's minds, the use and abuse of offshore tax havens has been front and centre in the minds of taxpayers for several months. Going back 18 months or so, the ATO ran an amnesty for taxpayers with undeclared foreign income. Despite the generosity of the terms on offer (the ATO wouldn't look back more than four years and would impose a penalty of just 10 per cent on unreported income, far less than the 95 per cent they could have levied by law), we reckon the ATO would have been disappointed with their haul and will now be looking to come down hard on those who failed to voluntarily come forward. A taste of what might be to come surfaced in December last year when the ATO targeted the parents of 100 children whose school fees were paid from undisclosed foreign bank accounts (the data was obtained direct from the schools). Armed with that sort of information, plus a wealth of additional data from banks, foreign tax jurisdictions and informants (such as the mysterious Panama leaker), this could provide rich pickings for the ATO's auditors.
The sharing economy
The ATO made a big deal in mid-2015 of giving detailed guidance to those operating in the sharing economy about what they need to do to comply with their income tax and GST obligations, driven in part by the high levels of non-compliance among those driving for Uber or renting rooms through Airbnb. Later in the year, the ATO went to Uber to obtain details of drivers operating through the ride-sourcing app. Whether it's Uber, Airbnb or any of the other sharing economy services, we reckon the ATO will be looking closely at those who participate to make sure that the guidance they issued last year is being followed. The ATO was caught unaware by the growth of the sharing economy and has had to play catch-up to avoid being left behind in terms of tax collections and voluntary participation. They'll now want to make up for lost time and ensure their presence is felt.
Undeclared capital gains
As part of the ATO's data-matching program, they have recently received millions of items of data in relation to share and property transactions stretching as far back as 1985, when capital gains tax was first introduced. The ATO will have been scrutinising that data and matching it with the information contained on tax returns. We think the results of that exercise are likely to lead to a spike in audits of capital gains that have either been reported incorrectly or not reported at all.
Small business asset write-offs
The small business community widely welcomed the introduction of the $20,000 instant asset write-off for small businesses in the 2015 federal budget but the ATO was quick to spot the potential for abuse of these generous new rules, putting out warnings to businesses not to stretch the rules by claiming deductions for assets used privately, such as works of art, or using creative financing to claim deductions for assets which cost over $20,000. As small business owners start to submit tax returns including claims using the instant asset write-off rules, we reckon these deductions will be closely scrutinised by the ATO and there is likely to be high-profile audit action against those who are stretching or breaking the rules.
Mark Chapman, director of tax communications, H&R Block
Forward this article to a friend. Follow us on Linkedin. Join us on Facebook. Find us on Twitter for the latest updates