Try another search or check out these top posts
Save
Young Australians warned as scams cost Australia $26.5m in August
New figures suggest that August was a big month for scammers.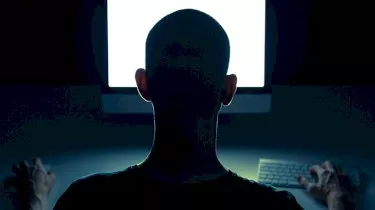 Young Australians warned as scams cost Australia $26.5m in August
The ACCC's latest Scamwatch report has revealed that the number of scams reported by Australians reached new highs of over 40,000 in August.

Proofpoint ANZ area vice-president Crispin Kerr commented on the rise in scammer activity, noting that the number of scams reported increased significantly to almost double that seen over the same period last year.

"In August, Australians lost a total of $26.5 million to scams, a devastating blow during what is already a very difficult time for many," Mr Kerr said.

Investment scams made up almost half of this bill, squeezing victims for more than $12.3 million.

When it came to the states, NSW-based victims accounted for $11 million of this sum. The cost to Victorians also rose in August, with losses of greater than $6 million.

Among other findings, the report suggested that Australians have now lost more money to scams in the first eight months of 2021 than the entirety of 2020.

"While it is good to see Australians reporting scams to the ACCC, the sheer volume of scam activity is alarming," Mr Kerr said.

Identify theft scams were highlighted as another key driver for this growth in scam activity, notching up a 500 per cent month-on-month increase and a 700 per cent increase on scam activity recorded in August 2020.
Another key trend here was the broader increase in health and medical scams. According to data released by the ACCC, this particularly topical category of scam has increased 15-fold since July.

"Scammers are continuing to capitalise on the pandemic, such as the ongoing vaccine rollout," Mr Kerr said.

Mr Kerr's suggestion that scammers are much leveraging current events to steal from Australians is an echo of a warning issued by ACCC deputy chair Delia Rickard earlier this year.

"Unfortunately, scammers continue to become more sophisticated and last year used the COVID-19 pandemic to scam and take advantage of people from all walks of life during this crisis," Ms Rickard said in August.
In addition to the above trends, Mr Kerr noted that the data highlighted a rise in scams targeting younger Australians.
"We are witnessing an increase in scams targeting younger Australians with a high success rate, and during August, Australians aged 35 to 44 were the most financially impacted at a cost of $7 million," he said.

Mr Kerr urged younger Australians to remain diligent and aware of how they could be targeted by scammers.

"With technology integrated into almost every aspect of our daily life, it's important to remember that even the most tech-literate people are not immune to scams," he said.
Forward this article to a friend. Follow us on Linkedin. Join us on Facebook. Find us on Twitter for the latest updates
About the author