Try another search or check out these top posts
Save
Should we be more worried about financial disinformation?
Financial misinformation isn't that big of a problem right now, but consumers should remain vigilant.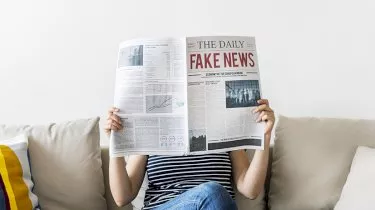 Should we be more worried about financial disinformation?
Financial misinformation isn't that big of a problem right now, but consumers should remain vigilant.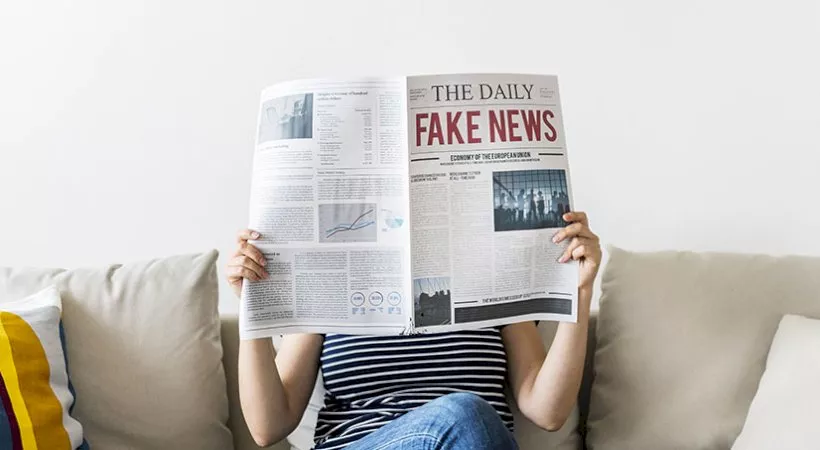 Political misinformation and pandemic-related disinformation might get the most attention, but financial fake news should also be on the radar for wary consumers.
Like other forms of fake news, financial disinformation can take a number of forms and can be hard to spot.

Technically, financial disinformation isn't really all that new of a phenomenon.

Things like investment scams and pump-and-dump schemes and the like have existed in some form or another for hundreds of years. 

However, when these tactics intersect with the tendency of social media platforms like Facebook, they supercharge their reach and potential harm, and things can get perilous.
Earlier this year, ASIC issued a warning about financial fake news. The regulator noted that they had received an increased number of reports from consumers who have lost money after responding to ads disguised as fake news articles.
Research conducted by MIT, Yale University, and AQR Capital Management found that fake articles directly induced "abnormal trading activity" and upped the level of price volatility in the market in the short term.

"In addition, the awareness of fake news from the SEC investigation indirectly affects legitimate articles, causing market participants to discount all news from these platforms," they said in a research paper titled Fake News in Financial Markets.
Like political and pandemic-adjacent misinformation, it's the ability to spread rapidly that makes modern financial misinformation particularly noteworthy and dangerous.

For Facebook specifically, financial disinformation falls afoul of the company's community standards on multiple fronts. In addition to prohibiting ads for certain financial products (ICOs, CFDs and binary options) and services, the social network also prohibits media that's been edited to deliberately mislead readers.
As per its community standards page, Facebook has said it removes content that "purposefully deceives, wilfully misrepresents, or otherwise defrauds or exploits others for money or property".
Facebook also works with a number of fact-checking agencies to try and identify and review potential misinformation on their platform, be it financially adjacent or otherwise. Their Australian partners include the Australian Associated Press (AAP) and Agence France-Presse.

A fact-checker at the AAP, Peter Bodkin, said that while false or misleading financial-related claims are something they monitor for, it's "not one of the major threads of misinformation or disinformation that we come across as fact-checkers, at least at present".
"The financial misinformation that we do see tends to be fairly unsophisticated, like celebrities being falsely identified as endorsing dubious cryptocurrency-related scams," he said.

Asked what everyday consumers can do to beware financial fake news, Mr Bodkin encouraged them to take appropriate steps to identify whether something they're reading or seeing is factual.

"One is to look at the source of a piece of information to work out if it is credible. That goes for material you come across anywhere – from social media to traditional news media, although information from a reputable news outlet is more likely to be accurate than in an anonymous social media meme," he added.

"Where possible, try to find the primary source of the information – the person or organisation it originated from – as well as asking yourself what motives the source you're relying on may have in skewing information in a certain way and how that may colour what you're being presented with."
Mr Bodkin also emphasised the importance of looking into what evidence there is to support what you're seeing and what other sources are saying.
"If there's nothing to back up a piece of information except for some anonymous claims online or an article on a website that's trying to sell you something, for example, then there's a good chance it's not factual," he said.

Financial disinformation has quickly become a fact of life in the crypto space.

Earlier this month, multiple stories claiming that the Israel Investment Fund Group had invested $2.3 billion into bitcoin holdings circulated through Twitter's crypto community. None of them were true.
Just a few weeks later, similar reports began to circulate on Twitter that Apple had purchased $2.5 billion in bitcoin.

One prominent crypto analyst attributed the rise in misleading reports to 'bitcoin maximalist' groups and self-proclaimed crypto experts.
"Whether you support bitcoin or not, there is no harm in admitting that bitcoin maximalists are actually a negative force in this space. By promoting falsehoods, creating a cult, and profiting through manipulation, and deceit, they've essentially gone against everything Satoshi stood for," he said. 
Forward this article to a friend. Follow us on Linkedin. Join us on Facebook. Find us on Twitter for the latest updates
About the author