Try another search or check out these top posts
'Rising threat': Super scams are escalating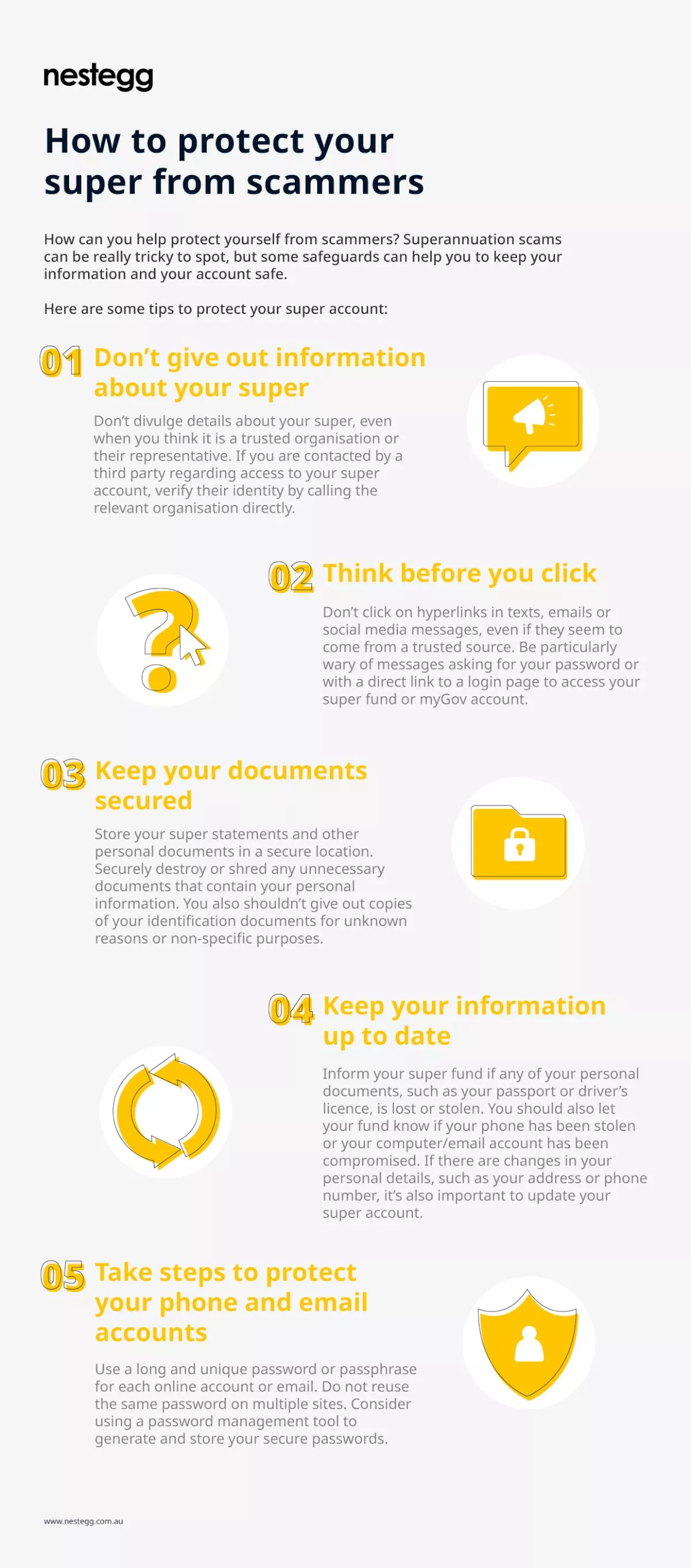 Click here to enlarge
The warning, from the Association of Super Funds of Australia (ASFA), follows a revelation from the Australian Securities and Investments Commission (ASIC) that fraud has been linked to the Federal Government's early release of superannuation scheme.
Weighing in on the issue, ASFA CEO Dr Martin Fahy said "ASIC has outlined the rising threat and identified the growing cases of cybercrime, fraud and identity theft specifically targeting super funds and their members in relation to the COVID-19 early release super scheme."
He said it's critical that Australians protect their superannuation account details and has recommended regularly checking the account balance, "just as you would with an everyday bank account".
"It's the best way to be alert to suspicious activity," Dr Fahy stated.
ASFA also warned individuals about other issues recently raised by ASIC – there are reportedly still breaches of the law by real estate agents encouraging tenants to access early release of super to meet rental payments.
Elsewhere, it's alleged that credit providers are advising borrowers to access the retirement savings early so as to meet loan repayments.
Dr Fahy is encouraging authorities "to prosecute these breaches to the full extent of the law and send a message to those preying on vulnerable members of the community".
Here are five ways to protect yourself against online scammers. 
Forward this article to a friend. Follow us on Linkedin. Join us on Facebook. Find us on Twitter for the latest updates
About the author