Try another search or check out these top posts
Retirement
Super funds push towards mobile-first, but what's holding them back?
Retirement
Super funds push towards mobile-first, but what's holding them back?
Would you change your super fund for one with a better app?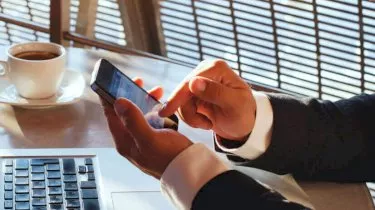 Super funds push towards mobile-first, but what's holding them back?
While engagement with their superannuation remains low among younger generations of Australians, those that do engage with their fund tend to do so via mobile.

In the years to come, this shift in how members want to engage with their fund of choice could prove to be a new battleground for competition in the sector.

Speaking to nestegg, Active Super chief digital and marketing officer Chantal Walker said that the importance of a super fund's app or mobile web experience depends on both the age and the type of investor.
"For digital natives, it is very important as their mobile is their life and rarely leaves their hands," she said.
"By making the experience easy, personalised and relevant, it will not only increase engagement but also the relevance of super to them."
While a good mobile-first experience isn't as much of a factor for older members, Ms Walker was quick to add that age isn't the defining characteristic for digital natives. For older members who have embraced tech, having a good app matters.

"Those who have adapted to using a mobile in their work lives now also can't live without it and all the apps that it houses," she said.
Asked whether the super fund members of tomorrow will likely change funds due to an app, Ms Walker was uncertain.

She noted for customers that rely heavily on their mobile phones, a super fund's app might be the only way they access their super.

"If a super fund does not design its digital offering with a mobile-first mindset — unbelievably, many companies still don't do it — then the digital experience will not be optimised for these consumers," she said.
Ms Walker noted that consumer perception of what is expected from a good app — regardless of industry or product — is being driven by market leaders in the space.

However, Ms Walker was quick to add that regulations in the super world have not kept pace with the digital world.

She said that things like the need for a "wet signature" on many forms makes it difficult for funds to integrate all the super functionality into a seamless user experience.
Until the regulatory framework catches up, super funds may struggle to deliver on the expectations of consumers when it comes to mobile-first apps.
Speaking to nestegg earlier this year, Aware Super head of digital Ahmad Racheha suggested that superannuation apps were becoming just as relevant to Australians as their day-to-day banking apps.

"These apps are playing a critical role in helping Australians engage with their super and improving financial literacy," he said.
Mr Racheha said Aware Super members typically use it to view their profile and super balance, make transactions, engage with their insurance and update personal details.
However, he added that the fund has increasingly seen consumers use the app to access detailed information about their investments and make bookings with fund advisers.

"We pride ourselves on making it incredibly simple to use all of our services, and the popularity of this app highlights just how much that matters to members," Mr Racheha said.
Forward this article to a friend. Follow us on Linkedin. Join us on Facebook. Find us on Twitter for the latest updates
About the author