Try another search or check out these top posts
Data released by APRA this week has shown the gap between average annual returns between retail super funds and their industry fund peers has widened, but should members be concerned?
Earlier this week the prudential regulator published its superannuation statistics for June 2017, which lobby group Industry Super Australia (ISA) said highlighted a disturbing trend.
David Whiteley, the chief executive of ISA, said the gap in performance between not-for-profit industry super funds and their bank-owned retail peers was growing, according to the data released by APRA.
"It is well known that not-for-profit industry super funds dominate the performance league tables. Less known is the apparent widening performance gap between industry and retail super funds," he said.
ISA's analysis of the June statistics found that industry funds outperformed retail funds by 2.13 per cent over five years, 2.44 per cent over three years, and 2.89 per cent over one.
"For those Australians who entrust their savings to a bank-owned super fund, the trend is alarming," he said. 
"For the average income earner a 2 per cent performance gap may be a difference of around $200,000 at retirement. The new figures show the performance gap edging dangerously close to 3 per cent".
Mr Whiteley said fund members and policy makers should be concerned by this and look at how cross-selling and profit flows within the retail fund market affects returns.
However, the Financial Services Council (FSC), the lobby group representing retail funds, told Nest Egg the data doesn't tell the whole story, and that the use of averages can actually mask individual fund performance.
"Averages are misleading and the fund level data often cited is even more so," a spokesperson for the FSC said.
"It includes all the investment options offered by retail platforms, including low yielding cash and bonds; which are designed to protect capital rather than post stellar returns."
The spokesperson said that APRA's calculations even found the performance of MySuper products across both the retail and industry segments was "broadly equal" and policy makers faced more pressing issues.
"As you would expect, there are some strongly performing industry funds and strongly performing retail funds. There are also poorly performing funds in both categories," the spokesperson said.
"The challenge for policy makers should be enabling people to switch from a poor fund to a better fund, regardless of whether they are industry or retail."
According to APRA's data, the best performing fund in the two segments of the market was a retail fund, with a net investment return of 3.57 per cent, followed by an industry fund with a net investment return of 3.56 per cent.
However, the data also showed the worst performing fund in the two market segments was a retail fund with net investment return of 0.58 per cent, while the worst performing industry fund delivered a net investment return of 1 per cent.
Forward this article to a friend. Follow us on Linkedin. Join us on Facebook. Find us on Twitter for the latest updates
Join the nestegg community
We Translate Complicated Financial Jargon Into Easy-To-Understand Information For Australians
Your email address will be shared with nestegg and subject to our Privacy Policy
Join The Nest Egg community
We Translate Complicated Financial Jargon Into Easy-To-Understand Information For Australians
Your email address will be shared with nestegg and subject to our Privacy Policy
LATEST POLL
Are you seeking alternatives to equity and property in the next 12 months?
Total votes
: 473
The voting for this poll has ended
Listen to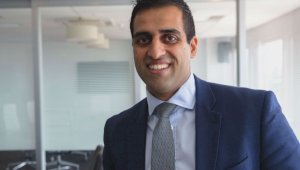 What the heck is with robots and tech - ETFs explained
More podcasts

Find super's sweet spot