Try another search or check out these top posts
Retirement
New legislation to force funds to think about life after accumulation
Retirement
New legislation to force funds to think about life after accumulation
Advocates say that the new reforms will rebalance the super system.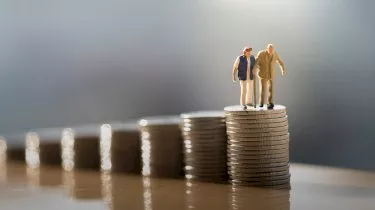 New legislation to force funds to think about life after accumulation
The Council on the Ageing (COTA) Australia has welcomed the impending arrival of the federal government's new retirement income covenant legislation.

COTA chief executive Ian Yates said that the new legislation represented a significant step toward improving the lives of older Australians. 

"While superannuation funds have a responsibility to optimise the 'nest egg', they have an equal responsibility to ensure that when the egg is hatched, the funds have products and services that support the optimum quality of life and dignity of their members in their retirement," he said.
Under the current rules, retirees who can access their superannuation after turning 60 receive little or no guidance from their fund when it comes to navigating the risks involved.

When the retirement income covenant comes into effect from 1 July 2022, it will codify new obligations for superannuation trustees when it comes to how they handle members approaching retirement.
Essentially, the new legislation will force funds to outline a retirement income strategy for members ahead of time, detailing what a member's retirement will look like or, in the event that their current fund falls short, give them the opportunity to look elsewhere for a better product.
Mr Yates said that a bulk of the superannuation system was focused on accumulation, with not enough consideration given to helping retirees reap the benefits of doing so.
"The Retirement Income Covenant focuses on getting funds to rebalance their planning and advice equally on the accumulation and retirement phases, ensuring the system works as it was intended," he said.
Financial Services Council's Sally Loane was similarly supportive of the measure.

"There is an urgent need for the Retirement Income Covenant as a growing proportion of Australians move into retirement, and we encourage the Parliament to pass the bill without delay," she said.
Earlier this year, federal minister for superannuation Jane Hume said that the new legislation would give retirees "the confidence to spend their superannuation savings" while also enabling additional choice and competition in the retirement phase of superannuation.
"The strategy must consider how the trustee will assist their members to balance maximising their retirement income, managing risks, and have some flexible access to savings," Ms Hume explained.
Forward this article to a friend. Follow us on Linkedin. Join us on Facebook. Find us on Twitter for the latest updates
About the author