Try another search or check out these top posts
By utilising the new deductible contribution rules and committing to tipping money into super early, plenty of Australians can achieve a balance of $1 million by age 65, says HLB Mann Judd.
The rule changes to super on 1 July 2017 have made it much easier to make additional contributions to super, says HLB Mann Judd wealth management partner Jonathan Philpot.
One of the pivotal changes has been to deductible contributions to super. Before 1 July 2017, only self-employed people could claim personal super contributions as a tax deduction.
But according to the Australian Taxation Office, "most people under under 75 years old will [now] be able to claim a tax deduction on personal superannuation contributions".
Mr Philpot says that means Australians can use personally deductible contributions to start building their super balances from a much younger age.
"In the past, employees had to elect to salary-sacrifice in order to make additional superannuation contributions and receive the associated tax savings. Now, people earning salary and wages are able to make voluntary contributions to superannuation on their own behalf and claim a tax deduction in their personal tax return," Mr Philpot said.
"In fact, people will need to start consciously building their superannuation in their 40s, and should be trying to contribute as close to the maximum of $25,000 a year as they can, as their main form of long-term savings.
"By making additional deductible contributions through to age 65, people can significantly grow their super balance and potentially get it well above a million dollars," he said.
Mr Philpot gave an example of a 40-year-old with a super balance of $100,000 who commits to making the maximum concessional contribution of $25,000 a year, laid out in the table below.

In contrast, he said, a 50-year-old with the same opening balance would be significantly worse off:

"For most people in their 40s, repaying the home mortgage is — understandably — the main focus. While this should continue to a be a focus, once people have their mortgage under control, it is worth considering using the offset account to make additional concessional contributions to super," Mr Philpot said.
"Relying solely on the superannuation guarantee contribution of 9.5 per cent is unlikely to allow most people to save enough for a comfortable retirement – something that many people still seem to be unaware of."
He added that the new changes to superannuation contributions doesn't automatically spell the end of salary sacrifice arrangements.
"The changes don't necessarily mean people should cease their salary sacrifice arrangements, as they have two main benefits.
"Firstly, it is an automated savings option, making it easier for people to chip away at growing their wealth as it can be a struggle to come up with funds at year end to contribute to superannuation.
"Secondly the tax benefit is immediate, as it is pre-tax dollars that are salary sacrificed, whereas when using the personal contribution method people have to wait until lodging their tax return for the tax refund," Mr Philpot said.
Forward this article to a friend. Follow us on Linkedin. Join us on Facebook. Find us on Twitter for the latest updates
Join the nestegg community
We Translate Complicated Financial Jargon Into Easy-To-Understand Information For Australians
Your email address will be shared with nestegg and subject to our Privacy Policy
Join The Nest Egg community
We Translate Complicated Financial Jargon Into Easy-To-Understand Information For Australians
Your email address will be shared with nestegg and subject to our Privacy Policy
LATEST POLL
Are you seeking alternatives to equity and property in the next 12 months?
Total votes
: 473
The voting for this poll has ended
Listen to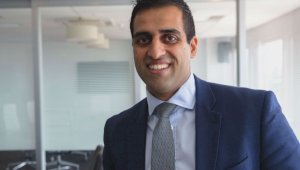 What the heck is with robots and tech - ETFs explained
More podcasts

Find super's sweet spot