Try another search or check out these top posts
The question of intra-family elder abuse and inheritance impatience is well covered but, according to a retirement psychology expert, there's another side to the coin.
Speaking at the ASIC Annual Forum in Sydney on Monday, Dr Joanne Earl, associate professor at the Macquarie University School of Psychology, said when it comes to the challenges facing children with older parents, the SMSF question comes up.
Namely, the question of whether the SMSF was a good idea for the family in the first place.
The retirement planning and transition specialist explained, "[The] thing we've really not tackled is SMSFs and where people have taken on SMSFs and there's the expectation that they'll be able to get other parts of the family involved in that, despite the fact that they're not that keen to.
"One guy said to me, if I'd wanted an SMSF I would've set one up. I just put all my money in a retail fund and now I've got all of this money [to handle] and I'm trying to untangle it."
"I think there're some issues in there," Dr Earl added, noting that it's important to involve the family as the SMSF is being set up, rather than later.
Speaking on pre-retirees more broadly, the professor acknowledged that encouraging people who have never been big planners to begin planning, and consulting with their family, before retirement is difficult.
Fellow panellist Ian Yates, chief executive at the Council of the Ageing (COTA) Australia, added, "It is silly to tell people to start planning when they're not planners, unless you've created a trigger or an incentive."
However, data has a role in addressing this, they agreed.
Dr Earl pointed to her research and how respondents to her surveys told her that by simply engaging with the survey, they realised all the areas of retirement they hadn't considered.
"Even just by asking people the question you're generating some interest," she said.
"But I think it's also realistic to understand that it doesn't matter how much data you provide, in some cases we're looking at people who haven't planned their whole lives, they haven't planned for their families, they haven't planned for their house, they don't budget from week to week, so why would it be that as they get closer to retirement age we suddenly expect this planning gene to kick in?
"It doesn't kick in and what we … need to do is encourage this data analysis when people get their first job. It's got to start much earlier."
Forward this article to a friend. Follow us on Linkedin. Join us on Facebook. Find us on Twitter for the latest updates
Join the nestegg community
We Translate Complicated Financial Jargon Into Easy-To-Understand Information For Australians
Your email address will be shared with nestegg and subject to our Privacy Policy
Join The Nest Egg community
We Translate Complicated Financial Jargon Into Easy-To-Understand Information For Australians
Your email address will be shared with nestegg and subject to our Privacy Policy
LATEST POLL
Are you seeking alternatives to equity and property in the next 12 months?
Total votes
: 473
The voting for this poll has ended
Listen to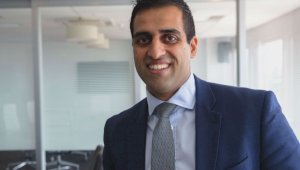 What the heck is with robots and tech - ETFs explained
More podcasts

Find super's sweet spot