Try another search or check out these top posts
Financial advisers' relationships with developers, real estate agents and brokers must be put under the microscope in the name of SMSF members' interests, a damning review from the corporate regulator has found.
The Australian Securities and Investments Commission has released a report this afternoon finding that in 91 per cent of cases, advisers assisting clients set-up an SMSF have failed to comply with the Corporations Act "best interests" duty.
In addition to these failures, ASIC warned that an "inherent" conflict of interest lies in property one-stop shops.
Noting its "significant concern", ASIC explained that one-stop shops prompt savers to purchase a geared residential property through an SMSF and are often arranged by groups of related real estate agents, developers, mortgage brokers, accountants and financial advisers.
"These conflicts can arise from direct or indirect commissions, referral payment arrangements, representative remuneration structures or even management pressures," the report, SMSFs: Improving the quality of advice and member experiences, said.
Based on a review of 250 randomly selected client files, the major review found that broader adviser non-compliance varied from record-keeping and process errors, to errors "likely to result in significant financial detriment", in 10 per cent of instances.
In 19 per cent of cases, SMSF clients were at a heightened risk of financial detriment as a result of insufficient diversification.
To ASIC deputy chair Peter Kell, the report shows the standard of advice has "significant work" to do to meet the appropriate quality.
"A healthy and robust SMSF sector is an important part of our super system. However, it is clear lots of people are setting up self-managed super funds without knowing whether this is the best option," he said.
"Decisions about super are some of the most important a person can make. However, ASIC found there is a lack of basic knowledge of the legal obligations in setting up or running an SMSF. It is also concerning many people with an SMSF have not understood the importance of diversification, which puts their financial future at risk."
The corporate watchdog said advisers and firms should be prepared to face regulatory action and especially in cases of consumer detriment.
Property 'one-stop shops' in ASIC's crosshairs
The corporate regulator said property one-stop shops, in which arrangements between real estate agents, mortgage brokers, or developers, together with advisers, act as prompts for savers to consider purchasing property through an SMSF, as a "significant concern".
"This put people at increased risk of getting poor advice that did not take account of their personal circumstances or is not given in their best interests," ASIC said, noting that it will have an "increased focus" on this area of the sector.
"The strategy of gearing through an SMSF to invest in property, which is being actively promoted by 'property one-stop shops', is high risk," ASIC said.
"Our results suggest that, in many cases, this is likely to result in financial detriment to SMSF members. We are particularly concerned about the operation of one-stop shops because of conflicts of interest."
SMSFs don't know what they're getting into
In addition to the analysis of the 250 client files, ASIC conducted market research, surveys and interviews with Australians who had set up SMSFs.
It found that 38 per cent of respondents found managing their SMSF to be more time consuming than they had expected, while 32 per cent found it to be more expensive than anticipated.
One-third of respondents didn't know SMSFs need to have an investment strategy by law, and 29 per cent incorrectly believed that SMSFs have the same protections against fraud as prudentially regulated super funds.
The report also found some people have set up SMSFs as a means to access the property market without a broader investment plan.
What's next?
ASIC said it's clear many SMSF members are in the dark about the pros and cons of running an SMSF.
As such, it said it and the Australian Taxation Office will consider enhancing communications with members and prospective members, encourage further education and deliver tailored responses to the knowledge gaps.
Advice providers will be required to review and remediate those clients who received non-compliant advice, including those outside the scope of ASIC's investigation. Advice providers could also face regulatory action.
Forward this article to a friend. Follow us on Linkedin. Join us on Facebook. Find us on Twitter for the latest updates
Join the nestegg community
We Translate Complicated Financial Jargon Into Easy-To-Understand Information For Australians
Your email address will be shared with nestegg and subject to our Privacy Policy
Join The Nest Egg community
We Translate Complicated Financial Jargon Into Easy-To-Understand Information For Australians
Your email address will be shared with nestegg and subject to our Privacy Policy
LATEST POLL
Are you seeking alternatives to equity and property in the next 12 months?
Total votes
: 473
The voting for this poll has ended
Listen to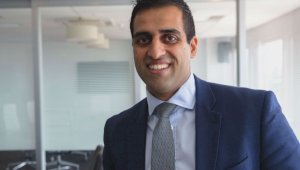 What the heck is with robots and tech - ETFs explained
More podcasts

Find super's sweet spot