Try another search or check out these top posts
Many Australians are in circumstances where establishing an SMSF fund is simply not appropriate for their financial position, despite a huge movement towards the investment option, the corporate regulator has warned.
ASIC has raised the alarm for Australians, having identified a number of situations it has called "red flags", which together or in part "would make it extremely unlikely for an investor to gain any advantage from using SMSFs to create and safeguard their intended retirement lifestyle".
ASIC commissioner Danielle Press has acknowledged that consumers are "all too well aware of the potential benefits that might stem from using an SMSF, but are not equally alive to the considerable risks and responsibilities that come with the deal".
She said that while "SMSFs may be an attractive option for investors wanting more control over their superannuation investment strategy, it requires real skill, care and diligence to manage your own superannuation".
"SMSFs are not for everyone simply because not everyone can meet the significant time, costs, risks and obligations associated with establishing and running one," Ms Press advised.
ASIC has undertaken research that found SMSFs are not suitable for members with a low fund balance, particularly where they display limited ability to make future contributions.
Ms Press said this is important to note "because consumers starting off with a low balance need to be aware that they may not be in a better financial position in the future by holding an SMSF compared with investing in an APRA-regulated fund".
ASIC has cited the Productivity Commission's report into superannuation which identified that SMSFs with balances below $500,000 produce lower returns on average after expenses and tax in comparison to both industry and retail super funds.
It also said SMSFs are not an appropriate investment option for people who want a simple superannuation solution, especially where they have low levels of financial literacy or limited time to manage their financial affairs.
According to ASIC, SMSF trustees spend more than 100 hours a year managing their SMSF.
Ms Press has cautioned that "where people have limited investment decision-making experience or prefer to delegate decision-making to someone else, they should carefully consider if an SMSF is right for them".
"As the trustees of their own fund, SMSF investors must remember that they are responsible for their fund's compliance with the law, even if they pay a professional to help," she offered in conclusion.
Forward this article to a friend. Follow us on Linkedin. Join us on Facebook. Find us on Twitter for the latest updates
About the author
Join the nestegg community
We Translate Complicated Financial Jargon Into Easy-To-Understand Information For Australians
Your email address will be shared with nestegg and subject to our Privacy Policy
LATEST POLL
Are you seeking alternatives to equity and property in the next 12 months?
Total votes
: 473
The voting for this poll has ended
Listen to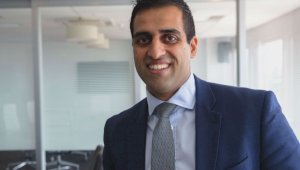 What the heck is with robots and tech - ETFs explained
More podcasts

Find super's sweet spot