Try another search or check out these top posts
If a recession were to come to fruition, an SMSF boom would be highly likely as Generation X clients flock towards self-managed funds and away from lower-returning industry funds, according to a leading SMSF strategist.
Speaking at Class Connect's 2019 conference, I Love SMSF's director Grant Abbott said while momentum is currently with industry super funds from a public perception perspective due to their successful marketing campaign around returns, significant economic and sharemarket declines could see this trend reverse.
"From my perspective, I think there's a lot of opportunity if we go into recession, then the industry funds go down and they can't talk about their fantastic returns," Mr Abbott said.
"Every time they go down, I can tell you we actually get an uptick in terms of new members and they are particularly coming through from Gen X, those people who are now 35 to 55, are now starting to look to retirement and they've built up a bit of superannuation."
At the same time, this generation was likely to inherit significant wealth from the passing of their SMSF trustee parents, making robust estate planning within the generations the next key skill set for SMSF professionals, Mr Abbott said.
"We've got $300 billion that's going to be passed out through death benefits over the next 15 years, so we all need to become estate planning geniuses," he said.
"We also need to start thinking a lot more broadly, and not everything is about SMSFs — we should be using bucket companies, family trusts and not seeing any money going from SMSFs into an estate, because as soon as it goes in there, the lawyers challenge it."
Mr Abbott said that while popular, binding death benefit nominations were also a less solid estate planning option for trustees due to the rising incidence of legal challenges.
He nominated testamentary trusts built inside the SMSF as a good option as well as reversionary pensions and binding death benefit directions.
"Family allowance agreements to me are also a very special tool, where instead of ad-hoc support, we have regular monthly income coming down to the family," Mr Abbott said.
"Rather than doing it individually, if we do it to the whole family with evidence by agreement, there's a good chance depending on the circumstances that at the death of that person providing financial support, all of that family will be financial dependents and escape death duties."
Forward this article to a friend. Follow us on Linkedin. Join us on Facebook. Find us on Twitter for the latest updates
About the author
Join the nestegg community
We Translate Complicated Financial Jargon Into Easy-To-Understand Information For Australians
Your email address will be shared with nestegg and subject to our Privacy Policy
LATEST POLL
Are you seeking alternatives to equity and property in the next 12 months?
Total votes
: 473
The voting for this poll has ended
Listen to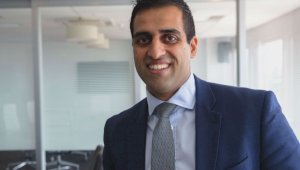 What the heck is with robots and tech - ETFs explained
More podcasts

Find super's sweet spot