Try another search or check out these top posts
SMSF trustees are making use of the current market climate, with technology, healthcare and emerging market ETFs attracting savvy investors.
According to Marcus Evans, head of SMSF customers for the Commonwealth Bank, SMSF investors have been attracted by the large price falls across a range of traditionally high-performing stocks both on the Australian and foreign markets.
In his analysis of CommSec's interim October report into SMSF investment behavior, Mr Evans noted increased interest in the US technology sector, as SMSF holders gravitated towards the big-name technology stocks and NASDAQ ETF investment despite the current volatility.
"We've seen 30 per cent growth every six months in that space (US market investment) for the last couple of reports, and we look like we're going to see continued strong growth there," he said.
"We're seeing rotation, as we're actually some of those SMSF holders sell out of the S&P500… and into NASDAQ. That lines up with what we're seeing in direct [investment], which is again strong growth and a lot focused on US technology stocks."
"I think the fact that a lot of the well-known [high-performing] stocks on the NASDAQ in particular had quick significant reversals in the price trend, [is] bringing a lot of investors back into that space."
He observed that the emerging markets have also become hot spots for ETF investment. However, he was surprised that interest in the China market has not picked up to the expected level.
"We're seeing more ETFs rotating into emerging markets, so it looks like the feeling is that that's perhaps bottomed. How long it will take to recover, nobody knows," he said.
"We thought, in the last report, that the trend would be [towards] more Chinese facing stocks and to some extent that has played out, but we didn't fully see that play out. We thought we'd see banks; we thought we'd see wider industrials. But in actual fact, it seems to have stopped."
"That trend has stopped, and it has turned back to specific US stocks."
He said that while the traded value of the ASX20 continues to decline on the home front and the potential changes to franking credits by Labor loom overhead, banks continue to remain popular amongst SMSF holders.
"The banks are very much in favour at the moment. So, we're seeing that while the total volumes are down, it's a very much buy versus a sell environment," he said.
"At the minute, it (the proposed policy on franking credits) doesn't seem to be making an impact, as we've seen the banks, in particular, have had a lot of buying… It will be interesting to see how it does affect the buying patterns."
Moving forward, he says SMSF investors should take note of buying opportunities across high-performing healthcare and Australian mid-cap technology stocks as price falls are predicted to continue.
"You've got some great [healthcare] companies that have always traded at very high multiples… now cheaper. There's a lot of people who have been investing for a long time saying, 'You're never, ever going to buy these stocks as cheaply as you'd like to, but when you get the opportunity, you need to grab it because it won't always be there.'"
"We've seen a lot of the Australian mid-cap [technology] stocks have some pretty big price falls, so I'm thinking that we'll perhaps see some buying swing back into there, but the proof will be in the pudding as they say."
Forward this article to a friend. Follow us on Linkedin. Join us on Facebook. Find us on Twitter for the latest updates
Join the nestegg community
We Translate Complicated Financial Jargon Into Easy-To-Understand Information For Australians
Your email address will be shared with nestegg and subject to our Privacy Policy
Join The Nest Egg community
We Translate Complicated Financial Jargon Into Easy-To-Understand Information For Australians
Your email address will be shared with nestegg and subject to our Privacy Policy
LATEST POLL
Are you seeking alternatives to equity and property in the next 12 months?
Total votes
: 473
The voting for this poll has ended
Listen to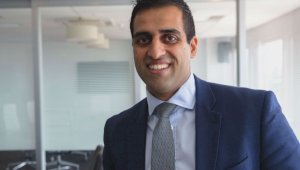 What the heck is with robots and tech - ETFs explained
More podcasts

Find super's sweet spot