Try another search or check out these top posts
Retirement
Marketplace lenders must 'start educating' SMSFs on opportunities, discipline
Retirement
Marketplace lenders must 'start educating' SMSFs on opportunities, discipline
A recently launched marketplace lender has said that while SMSFs are aware of the opportunities offered by peer-to-peer markets, they could suffer from a "haphazard" investment approach.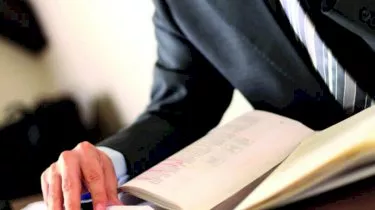 Marketplace lenders must 'start educating' SMSFs on opportunities, discipline
A recently launched marketplace lender has said that while SMSFs are aware of the opportunities offered by peer-to-peer markets, they could suffer from a "haphazard" investment approach.
Speaking to Nest Egg, CEO of fully licensed marketplace lender Zagga, Alan Greenstein said that self-directed investing is now a "very, very big part of SMSF investment" and that according to Zagga research, well over 30 per cent of SMSFs at a sophisticated wholesale level are self-directed investors.
Nevertheless, while this cohort are "certainly" aware of marketplace lending and investing opportunities,  lenders like Zagga are "beholden" to educate this market on the risks associated with participating, and the management strategies around them, Mr Greenstein continued.
He said this could be one reason why SMSFs are reluctant to enter that market.
He explained: "I think it's beholden on market participants like Zagga and others to educate our potential market and our prospective market as to what the risks are and how manageable the risks are, and why investing in somebody's loan - which is secured by a first mortgage over property - could be a better risk than some of the other opportunities which are presented to them and which are presented as a lot lower risk.
"The second issue, I think, is that a lot of SMSF investors are just like everyone else, time poor and they probably have quite a haphazard approach to their investment, they don't look at the market every day, they're not following it every day....
"So, there again I think we have to start educating SMSF investors to maybe be a little bit more disciplined, or simply more ordered or routine in their approach and get in that way."
Pointing to a recent whitepaper produced by Zagga, Mr Greenstein said SMSFs tend to be invested at either end of the spectrum; very high risk and high yielding opportunities, or very low risk opportunities.
He said that Zagga's newly launched ZAG Fund offered a middle ground, with a targeted net return of 6.5 per cent.
"We offer an opportunity, which is paying the rate of interest which is certainly not the highest in the market but which is significantly higher than what you can earn by having your money on deposit and we're offering the security of a first mortgage."
In a media statement, he added: "We launched this business earlier this year believing we could capitalise on the demand by successfully matching investors looking to diversify their investment portfolio within Australia and increase returns, without a direct increase in risk, with quality borrowers hampered by cumbersome application processes and feeling the pressure of tighter credit conditions.
"The fund will enhance our offering to investors who are increasingly seeking stable and determinable income-generating and portfolio diversification opportunities, which they are struggling to find via traditional channels, through their participation in a range of first-mortgage secured lending opportunities in which the fund will invest."
Looking forward, he argued that the biggest challenge for SMSFs or anyone with money looking for a "safe haven" in which to invest is the requirement for yield.
He said that the official interest rate will most likely stay low which doesn't help term deposits.
Further: "A SMSF investor who wants to become a direct property investor is going to have the difficulty that APRA has now imposed on the banks, and banks have made it very difficult for even those investors to invest in their own names to buy property.
"Lastly, you have supplement regulation of our SMSF which is slowly reducing the amount of discretionary top up you can put into your fund every year. So, if you're a SMSF investor, you have to be sitting back and saying, well where am I going to get the yield I need? I think that that is one of the reasons why Zagga and its ilk are beginning to get the focus and publicity and popularity that they are."
Forward this article to a friend. Follow us on Linkedin. Join us on Facebook. Find us on Twitter for the latest updates