Try another search or check out these top posts
A financial planner has come out in defence of SMSFs, arguing that it's misleading to label SMSFs' borrowing arrangements as dangerous.
Senior financial planner at Omniwealth Andrew Zbik has called for perspective on the impact of SMSFs' limited recourse borrowing arrangements (LRBAs).
Responding to Industry Super analysis, which noted that the dollar value of LRBAs grew from $21.5 billion to $25.4 billion between June 2015 and June 2016, Mr Zbik said these numbers are only part of a bigger picture.
Similarly, Industry Super noted that the amount borrowed to buy residential real estate doubled between June 2014 and June 2016 to $12.2 billion.
"These statistics seem compelling that we are experiencing debt fuelled rampant property speculation with superannuation monies," Mr Zbik said.
"[However], it is important that all statistics are looked at in the context of the broader environment. The total value of residential mortgage loans in Australia today is approximately $1.73 trillion. As at September 2017, total LRBAs in self-managed superannuation funds amounted to $30.73 billion."
As such, if it's assumed that most LRBAs are used to buy residential property; LRBAs make up 1.78 per cent of all loans.
The actual figure is lower though, Mr Zbik argued, pointing to the fact that SMSFs also borrow to purchase shares and commercial property.
"The current value of the Australian residential property market is approximately $6.78 trillion," he commented.
"As at September 2017, the value of residential property within SMSFs was approximately $33.8 billion.
"SMSFs actually own more commercial property compared to residential properties coming in at $79.13 billion."
Given this, Mr Zbik claimed that SMSFs' residential properties make up just 0.50 per cent of the value of all Australian residential properties.
"Tell me, are these numbers problematic?" he questioned.
For the SMSFs themselves, he conceded that there are a still a number of factors to consider before investing in property.
For instance, a 30 per cent cash deposit is required to borrow with an LRBA.
"Whereas, in your own name you can leverage debt from other assets and borrow 100 per cent of the purchase price of the property," Mr Zbik said.
Further, stamp duty needs to be paid with cash from the fund. If an investor was to borrow in their own name they would be able to borrow from the bank to cover the stamp duty.
"Some lenders are requiring at least a 10 per cent liquidity buffer when buying a property in a SMSF. This can be in the form of cash or other liquid assets such as shares. No such requirements if you are looking to buy a 100 per cent leveraged property in your own name," he said.
Pointing to these requirements, Mr Zbik said it's clear that buying property inside an SMSF is a stricter process, and most SMSFs need to cover at least 35-40 per cent of the purchase price in cash.
"This strategy is not for anyone. I encourage clients need at least $200,000 in super before they even consider opening a SMSF – this is in line with ASIC's guidance to the minimum amount needed to open a SMSF," he concluded.
Forward this article to a friend. Follow us on Linkedin. Join us on Facebook. Find us on Twitter for the latest updates
Join the nestegg community
We Translate Complicated Financial Jargon Into Easy-To-Understand Information For Australians
Your email address will be shared with nestegg and subject to our Privacy Policy
Join The Nest Egg community
We Translate Complicated Financial Jargon Into Easy-To-Understand Information For Australians
Your email address will be shared with nestegg and subject to our Privacy Policy
LATEST POLL
Are you seeking alternatives to equity and property in the next 12 months?
Total votes
: 473
The voting for this poll has ended
Listen to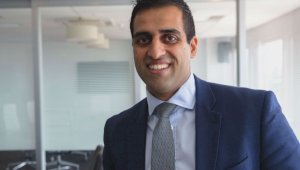 What the heck is with robots and tech - ETFs explained
More podcasts

Find super's sweet spot