Try another search or check out these top posts
Self-managed super funds account for a third of the money invested in Australia's superannuation system, but one asset manager says SMSF trustees aren't as defensive with their asset allocation as they should be.
Aberdeen Asset Management head of fixed income Nick Bishop says that while Australia's SMSF sector hasn't seen a "spectacular implosion", it tends to be concentrated in property, cash and a small pool of equities.
"There's a lack of appreciation to how defensive you need your nest egg to be during times of a downturn or crisis," Mr Bishop said.
He said self-managed super funds offered several benefits to their members, but those invested in an SMSF needed more knowledge than many have at present.
"It's great having the flexibility. The lower cost means there's a smaller and smaller hurdle rate of assets that you need to run an SMSF efficiently, but that should come with a degree of education which doesn't look like it's there at the moment," Mr Bishop said.
For this reason, he cautioned that SMSFs could be risky for their members.
"It might sound like a great idea to push around your $400,000 or $500,000 of super savings, but that is a bit of an accident waiting to happen," he said.
"The more that can be done to put in place parameters around what is done within the SMSF space, the better."
The SMSF Association's head of technical Peter Hogan told Nest Egg that while Mr Bishop is "quite right" in that SMSF trustees had a concentrated focus, he did not "necessarily agree that it's an accident waiting to happen".
"Anywhere from 30 to 32 per cent [of the assets in SMSFs] on average is invested in Aussie shares, 25 to sometimes 30 per cent is in cash or equivalents, around 4 per cent is in direct residential property, around 11 to 14 per cent is in commercial direct property, with the balance of whatever's left in whatever they happen to invest in," Mr Hogan said.
"That has been a consistent asset allocation for SMSFs, now as I said, with a few percentage point variations, for as long as the ATO has been publishing statistics, which is probably since around 2000."
Mr Hogan added that risks from a lack of diversification could even be seen within certain asset classes in SMSFs, noting that many SMSF trustees would buy property directly rather than invest in a trust, adding that within the equity market, they typically focused on the 50-100 largest businesses on the ASX.
This, however, was not always a bad thing. Mr Hogan pointed to the early 2000s when SMSFs "shot the lights out" due to their exposure to cash.
"Cash actually did better than every other asset class for quite a long time, so whether it be good design or a fluke, it doesn't matter, the point is that heavy concentration to cash served SMSFs well during that particular cycle," he said.
This comes with a significant caveat though, as the asset allocation that helped those SMSFs in the early 2000s would not perform as well in the present as the market cycle is different, and the performance of a concentrated SMSF would depend "upon how well or poorly those particular sectors are performing".
Regardless of this, Mr Hogan said "diversification is a good idea", and encouraged SMSF trustees to seek financial advice to ensure their fund was diversified.
"A lot of this bias is more because a relatively small percentage of trustees are advised, what you find is a small percentage, I can't remember the exact number, but possibly between 30 to 35 per cent of SMSFs receive advice from a financial adviser of some description," he said.
"Those funds are diversified, there's no doubt about that, and they don't fit that general mould."
Mr Hogan said ideally a fund should invest in a broad but appropriate set of assets that would complement one another during the various market cycles its members inevitably face.
Forward this article to a friend. Follow us on Linkedin. Join us on Facebook. Find us on Twitter for the latest updates
Join the nestegg community
We Translate Complicated Financial Jargon Into Easy-To-Understand Information For Australians
Your email address will be shared with nestegg and subject to our Privacy Policy
Join The Nest Egg community
We Translate Complicated Financial Jargon Into Easy-To-Understand Information For Australians
Your email address will be shared with nestegg and subject to our Privacy Policy
LATEST POLL
Are you seeking alternatives to equity and property in the next 12 months?
Total votes
: 473
The voting for this poll has ended
Listen to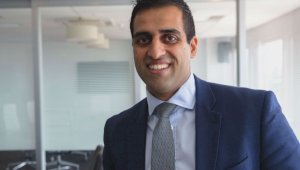 What the heck is with robots and tech - ETFs explained
More podcasts

Find super's sweet spot