Try another search or check out these top posts
Resources
What makes a healthcare investment ethical?
Promoted by Australian Ethical

Investing selectively in healthcare can deliver strong long-term performance as well as helping to build a happier, more sustainable future for everyone.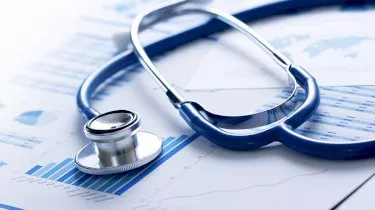 What makes a healthcare investment ethical?
Promoted by Australian Ethical

Investing selectively in healthcare can deliver strong long-term performance as well as helping to build a happier, more sustainable future for everyone.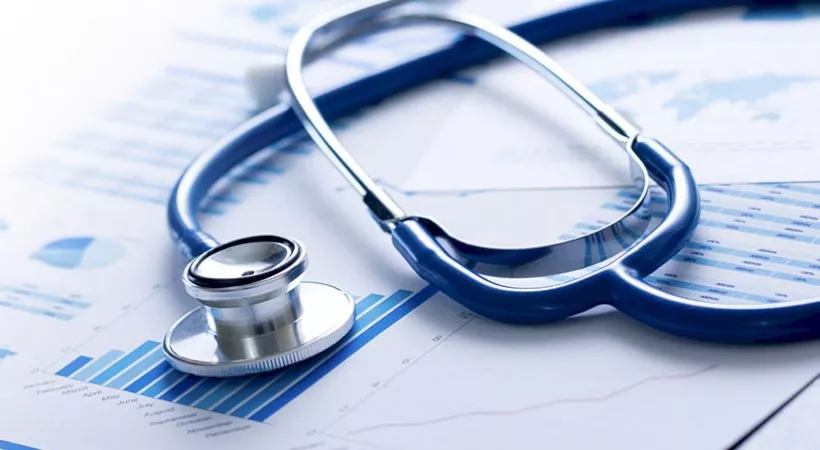 As an ethical fund manager we invest in companies that make a positive impact on the world, while avoiding those that cause harm to the planet, people and animals. But did you know that our portfolios are heavily weighted towards healthcare when compared with the benchmark?
Part of the reason for this lies in our Australian Ethical Charter, which guides all our investment choices. We use our charter to include companies that support people, sustainability and innovative technology, and to screen out companies that harm society or the environment. In the healthcare sector, for instance, we actively seek out companies that contribute to human happiness and dignity.
Once we've identified potential companies for inclusion in our portfolios, our investment team analyses the risk/return characteristics of each company on a case-by-case basis. We then build investment portfolios made up of companies with good prospects of long-term sustainable growth.
Strong performance in tough times
Being overweight in healthcare has helped Australian Ethical perform well throughout the COVID-19 crisis. That's because healthcare has fared better than many other sectors during this difficult time.
Overall, healthcare has outperformed other sectors in which we're typically underweight (like banking) or that we don't invest in at all (like fossil fuels). For example, banking stocks fell by 28% during the 2019–20 financial year, while energy stocks also slumped on the back of collapsing oil prices.
But while healthcare has outperformed overall, not all healthcare companies meet the requirements of our Ethical Charter. Here are two companies that we're happy to invest in – and some we've decided to avoid.
Fisher & Paykel Healthcare
Since the coronavirus outbreak, there's been extensive reporting on the role of ventilators in saving the lives of critically ill patients. Ventilation can either be delivered invasively using an endotracheal tube to allow the patient to breath – or non-invasively, through a nasal or face mask.
Fisher & Paykel Healthcare's humidification products are used in both invasive and non-invasive ventilation to treat patients with critical respiratory conditions, including COVID-19. Humidification makes invasive ventilation safer and more comfortable by moistening and warming the air to body temperature.
Fisher & Paykel Healthcare also provide products for non-invasive ventilation, likeOptiflow, which humidifies high-flow air and oxygen as it's delivered through a nasal cannula. Optiflow is increasingly used as a first-line treatment for critically ill COVID-19 patients.
We like this company because it has a high percentage of recurring revenues, attractive gross margins and a strong balance sheet. Around three-fifths of Fisher & Paykel Healthcare's revenue comes from selling equipment for ventilation and respiratory support. As a result, the stock performed strongly during the COVID downturn, returning 60% in the first half of 2020.
Somnomed
Obstructive sleep apnoea (OSA) is a chronic respiratory condition with potentially fatal outcomes. The condition is caused by the relaxation of throat muscles that narrow the airway during sleep, and it's estimated to affect about 936 million adults across the globe.
OSA can range from mild to severe and can disturb the sufferer's sleep, leading to concentration issues, irritability and accidents. It's also implicated in health problems like blood pressure and Type 2 diabetes, and may increase the risks of heart attack, stroke and surgery complications.
Australia-based company Somnomed diagnoses and treats sleep-related breathing disorders like OSA. The company leads the world in Continuous Open Airway Therapy treatment options, manufacturing devices that help keep OSA patients' throats open during sleep so they can breathe better during the night.
We are a long-term investor in Somnomed and we helped the company raise capital during the COVID downturn when it needed to boost its short-term liquidity.
Healthcare companies that don't meet our ethical standards
Not all healthcare businesses meet the requirements of our Ethical Charter. For instance, we don't invest in pharmaceutical provider AmerisourceBergen because we couldn't be satisfied it's responding appropriately to widespread prescription drug abuse. We've also excluded healthcare product and pharmaceuticals provider Johnson & Johnson due to concerns about its product safety.
We also decided against investing in Gilead Sciences Inc., even though the company provides valuable medicines to treat HIV/AIDS, cancer, heart disease and other serious conditions. The company was ruled out because it conducts and/or commissions animal research that doesn't demonstrate a genuine commitment to our 'three Rs':
Replacement of animals, where possible,

Reduction in the number of animals used in research, and

Refinement of the research procedure to reduce suffering.
Investing for a better world
By investing in Australian Ethical, you can be sure your money is helping to strengthen healthcare companies that share your values. You can find out more about our award-winning managed funds and top-performing super options on our website.
This information has been prepared by Australian Ethical Investment Ltd (ABN 47 003 188 930, AFSL 229949) without taking into account any client's objectives, financial situation or needs. No person should act on the information without first considering whether it is appropriate to their own objectives, financial situation and needs. Past performance is not a reliable indicator of future performance. You should obtain and consider the relevant Financial Services Guide and Product Disclosure Statement relating to a product before making a decision about whether to acquire that product.
Forward this article to a friend. Follow us on Linkedin. Join us on Facebook. Find us on Twitter for the latest updates