Try another search or check out these top posts
Resources
It's called fixed 'income' for a reason
Promoted by XTB.

Shares, property, dividends, franking credits – uncertainty is everywhere. Adding bonds to your portfolio can increase predictability and provide a regular income stream.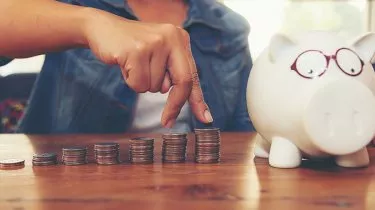 It's called fixed 'income' for a reason
Promoted by XTB.

Shares, property, dividends, franking credits – uncertainty is everywhere. Adding bonds to your portfolio can increase predictability and provide a regular income stream.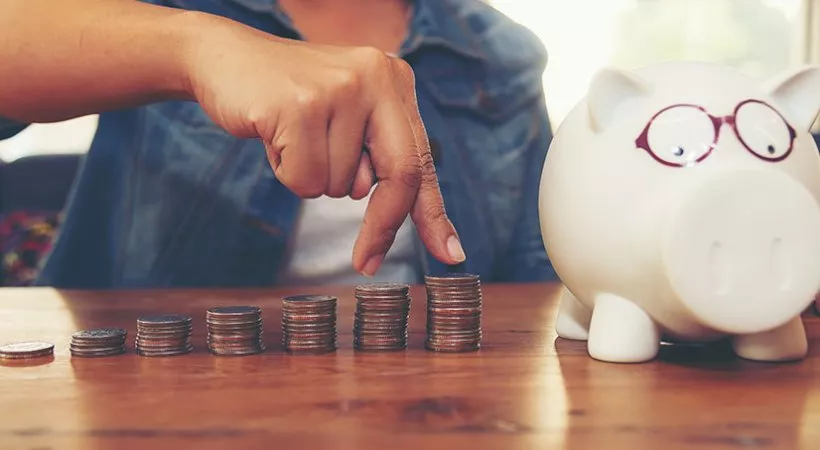 Read on if you:
Want a regular source of income from your investments
Are retired and rely on dividends for income
Know you need to better diversify your portfolio or SMSF
Want access to trade 5 XTBs brokerage-free
"In fiction we find the predictable boring. In real life we find the unpredictable terrifying." Mokokoma Mokhonoana
Unpredictability of dividends
If dividends form a large part of your income, then you're likely to experience volatility in your income. AMP, BHP and Telstra all made considerable cuts (and some hikes) to their dividend payments over the last year or so. No one complains when you get a dividend hike, but a cut is always harder to swallow.
Dividends are paid at the discretion of the company, whereas bond coupon payments are a legal obligation. Telstra for example can raise and cut its dividends as it needs, but cannot change its bond coupon payments, unless it gets consent or defaults. By sticking with top ASX companies for your bond investments, the likelihood of default can be minimised. 
"I want to be the banker now, rather than the shareholder. It's a much safer way to invest – I don't have to worry about share price volatility anymore." Retired, retail XTB investor
Relative stability of bonds
Bonds tend to be much more stable than shares. All investments carry risks, but just as the potential upside of shares is higher than bonds, the same is true of the potential downside.
Worst year for shares was 2008: - 38%
Worst year for bonds was 1994: - 5%
Source: Bloomberg
The bond investor's view
For share investors, a key focus is capital growth– for the share price to increase over time. Bond investors have a different perspective – their focus is on the income from the bond. There are possibilities for capital growth (or losses) from bonds, but these are a secondary feature.
Bank deposits: The Australian income default
We know that many Australian investors want predictable, reliable income. It's one of the reasons why amounts in bank deposits keeps rising, despite rates being the lowest since records began.
An alternative source of predictable, reliable income
Corporate bonds provide regular income and typically offer higher returns than bank deposits1, for a slight increase in risk. They provide a defined income stream – allowing investors to tailor how much they get and when they get it.
This means investors can build a portfolio to meet income needs via bond coupons. As bonds have set maturity dates, they know exactly when they'll get the bond face value back2.
Introducing XTBs
Access to corporate bonds for retail investors used to be difficult - but that's changed. XTBs represent a fraction of a corporate bond and are traded on ASX. Each XTB has the same coupon rate and maturity date as its underlying bond. They mirror the cash flows of an individual corporate bond issued in the wholesale market.
How have XTBs performed?
Fixed income is a defensive asset class, so you don't expect it to deliver the same long term returns as your growth investments. However, it's also important to make sure that all of your investments work as hard as they can for you.
By selecting specific XTBs, it's possible to out-perform major bond indices and therefore to outperform many bond ETFs. In 2018, the key corporate bond index, the AusBond Credit Index returned close to 4%. Over this same period, a portfolio of five of the highest yielding XTBs delivered a total return of 5.5% p.a.
Give XTBs a try with brokerage-free trading from Bell Direct
Register to receive our eBook, 'The Investors Guide to Adding Income and Security to your Portfolio'. Also included is details of how to trade five XTBs brokerage free through Bell Direct.
Join Bell Direct today: https://www.belldirect.com.au/smarter/
Web: https://xtbs.com.au/
Email: This email address is being protected from spambots. You need JavaScript enabled to view it.
Tel: 1800 995 993
1  Term Deposits may enjoy the benefit of protection under the Financial Claims Scheme
2 Assuming no issuer default
Disclaimer: The information in this article is general in nature. It should not be the sole source of information. It does not take into account the investment objectives or circumstances of any particular investor. You should consider, with or without advice from a professional adviser, whether an investment is appropriate to your circumstances. Past performance is not a guarantee of future performance.
Terms of the Bell Direct free-brokerage offer
This special offer is open to Nest Egg subscribers who are new to Bell Direct. When you open a Bell Direct trading account, the brokerage will be refunded on your first 5 XTB trades. They just need to be placed online before COB 30 June 2019. Brokerage will be refunded at the beginning of the month following the order being executed. If you are trading more than five XTBs, brokerage will apply to your subsequent XTB trades.
Forward this article to a friend. Follow us on Linkedin. Join us on Facebook. Find us on Twitter for the latest updates