Try another search or check out these top posts
Resources
Is responsible investment becoming the new normal?
Promoted by Australian Ethical

Responsible investment has been around for decades, but it's finally entering the mainstream of funds management as climate change, global bushfires and the COVID-19 pandemic dominate headlines.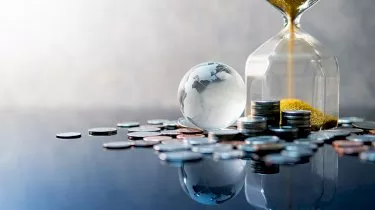 Is responsible investment becoming the new normal?
Promoted by Australian Ethical

Responsible investment has been around for decades, but it's finally entering the mainstream of funds management as climate change, global bushfires and the COVID-19 pandemic dominate headlines.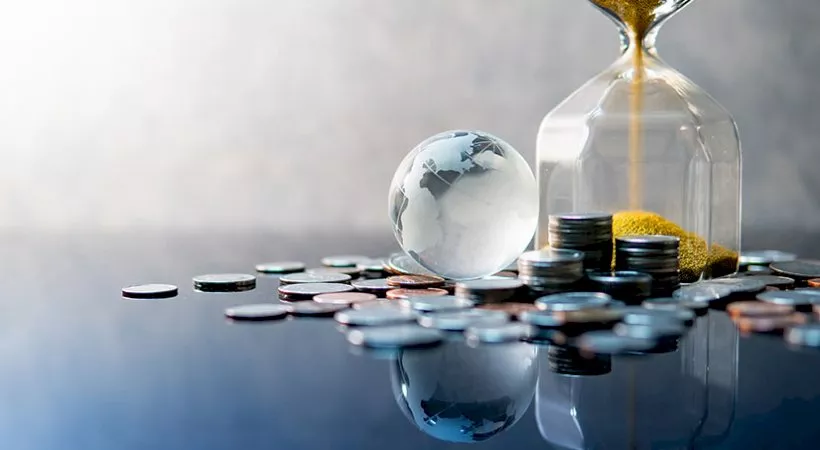 Many of us are looking to reduce our impact on the planet. Flying less, switching to green energy or cutting out factory-farmed meat are a few examples of the choices people make. But did you know the single biggest impact you can make is through your investment decisions? Moving your retirement savings to a sustainable fund could reduce your carbon footprint 27 times as much as giving up flying and going vegan combined.
But investing responsibly isn't just the smart choice for the planet – it can deliver strong investment returns as well. According to the latest Responsible Investment Association Australasia (RIAA) benchmark report, investment funds with an environmental, social and governance(ESG) focus have outperformed their mainstream counterparts over the medium and long term. This type of investing is becoming more popular, with 37% of total funds under management in Australia now invested responsibly.
Australian Ethical's managed funds have a track record of award-winning outperformance over the long term, winning the Financial Standard Investment Leadership Award for Australian Equities - High Performance in 2020. Our Australian Shares Fund (wholesale) has returned 14.0% per annum since its inception in 1994, outperforming its benchmark by 4.8% per annum to 31 August 2020. Over the shorter term, our MySuper Balanced option was one of only 15 balanced super options to end the volatile 12 months to 30 June 2020 with a positive return. The same option ranked third in the SuperRatings SR50 Balanced Index over the 12 months ending 30 June 2020, delivering a 2.4% return.*
With results like these, it's no surprise that responsible investing is gaining momentum. But it's not just strong returns driving the shift – making an impact is just as important. As at 31 December 2019, the carbon emissions for Australian Ethical's total portfolio of listed equities were 75% lower than the benchmark. We've achieved this by being overweight in utilities, renewable energy, technology and healthcare – and avoiding fossil fuels companies altogether.**
Matching investments with values
Simon O'Connor is the chief executive of the Responsible Investment Association Australasia (RIAA). He says interest in responsible investing has surged over the past two years, and Australia is at the forefront. More and more Australians are looking to align their financial activities with their personal values – particularly as the need to tackle climate change becomes more pressing.
"During the [2019-20] summer bushfires our online search tool, Responsible Returns, saw a doubling of traffic," Mr O'Connor said. "The most frequently searched-for terms were fossil fuels and climate change. It definitely catalysed people."
At Australian Ethical, we experienced twice the demand for our superannuation products in January 2020 after the bushfire season. This suggests that Australians are looking for new ways to help reduce the devastating impacts of global warming.
Right now, almost 90% of responsible investments target environmental outcomes. But as the pandemic continues to expose societal inequities in areas such as employment and housing, investing for social change is on the rise.
Minimising risk, maximising impact
Responsible investing is also gaining appeal among institutional investors. By analysing a company's ESG profile, investment managers can better control their fund's exposure to climate risk by divesting from or avoiding certain companies or sectors. They can also identify potential growth areas in a decarbonising economy, like battery storage facilities, green hydrogen and electric vehicles.
"All you need to do is follow the money – and the money is very rapidly flowing away from fossil fuels and towards renewables," said Mr O'Connor. "The mainstream constituency in investment markets understand that responsible investing is ultimately driving better outcomes, so there's really no reason to avoid it anymore."
Responsible investing can also give each of us a role in shaping the society we live in. For instance, investment in renewables has played an important part in the growth of the solar and wind energy markets – now the cheapest forms of energy for at least two thirds of the world's population. What's more, divesting from harmful companies or becoming a shareholder activist can even change corporate behaviour.
"Investors can choose to invest in businesses and assets that do good in society through 'impact investments' in areas like affordable housing and health facilities," Mr O'Connor said.
However, he also points out that not all responsible investment funds are the same, and he advises consumers to'look under the hood' of an investment vehicle before making a decision.
"Our Responsible Investment Certification Program has 190 investment products that have been scrutinised to ensure they're transparent, they deliver on best-practice standards, and they're really clear on what they're doing – or not doing – when it comes to responsible investment."
Australian Ethical leads the way
Each of Australian Ethical's investment and super products is certified by RIAA. In its latest benchmark report, RIAA assessed us as having a "leading approach to responsible investment". We combine this with fundamental, bottom-up stock analysis and conservative portfolio construction process.
By choosing Australian Ethical you can invest in line with your values without sacrificing returns. You can find out more about our award-winning managed funds and top-performing super options on our website.
*SuperRatings Fund Crediting Rate Survey - SR50 MySuper Index as at 30 June 2020, 5-year return is 6.47% and 7-year return is 7.32%.
Past performance is not a reliable indicator of future performance. Ratings or investment returns are only one factor you should consider when deciding how to invest your super. Remember, superannuation is generally a long-term investment. For details on the risks and fees of investing in Australian Ethical Super, please refer to the Super Product Disclosure Statement. SuperRatings does not issue, sell, guarantee or underwrite this product. Go to www.superratings.com.au for details of its ratings criteria. SuperRatings performance fee is net of percentage-based administration and investment fee and does not include the $97 member fee.
**We exclude all companies whose main business is fossil fuels, as well as diversified companies that earn some fossil fuel revenue and aren't creating positive impact with their other activities.
This information is of a general nature and is not intended to provide you with financial advice or take into account your personal objectives, financial situation or needs. Before acting on the information, consider its appropriateness to your circumstances and read the financial services guide and relevant product disclosure statement available on our website. You may wish to speak with a licensed financial adviser before making an investment decision.
Forward this article to a friend. Follow us on Linkedin. Join us on Facebook. Find us on Twitter for the latest updates