Invest
What would Brexit mean for financial markets?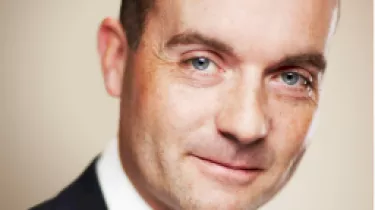 What would Brexit mean for financial markets?
A win for the 'Leave' campaign will inevitably hurt UK growth, but there will also be plenty of opportunities for investors.
British voters will soon be asked a question which, at face value, appears to be a simple, binary choice: 'Should the UK remain a member of the EU or leave the EU?'
However, in reality, there is a wide range of potential outcomes if voters choose to leave the EU.
The nature of the future relationship would depend on the outcome of post-referendum negotiations, and whether some form of preferential relationship can be agreed upon.
From an equity investor's perspective, there are many considerations.
Polls currently suggest the outcome is too close to call, especially with a large proportion of voters still undecided.
Until the referendum date, swings in the polls are likely to result in volatility in financial markets.
If Britain chooses to remain part of the EU, the status quo will largely be maintained.
We can expect to see a reversal of the uncertainty that has affected financial markets in recent months: sterling is likely to strengthen, volatility ease, and share prices in some stocks and sectors to rebound.
However, if voters reject Britain's EU membership then the consequences are much less certain.
The wheels will be set in motion for a two-year period during that the UK will attempt to forge a new relationship with the EU.
Free trade is important to both sides, but maintaining access to the 'single market' while also resolving sensitive issues such as immigration may be difficult.
It is doubtful whether all EU-related costs would evaporate overnight: both Norway and Switzerland make considerable contributions to the EU budget.
There is little incentive for the EU to be generous in these negotiations, as this would risk encouraging populist parties elsewhere in Europe to make similar bids to leave the union.
Uncertainty could persist for a very long time, and the consequences for sentiment could be significant.
Whatever the outcome, we believe there will be interesting investment opportunities over the coming months – and perhaps years – as markets react to events as they unfold.
As bottom-up investors, we are focused on identifying companies that can thrive in all sorts of market conditions, and we believe that politics (and indeed politicians) often have far less impact on medium- to long-term company earnings than short-term market movements might suggest.
Economic implications
The economic impacts of a possible Brexit are, however, significant not just for the UK and Europe, but for the global economy.
A Bank of America Merrill Lynch survey in March showed that "13 per cent of global investors see Brexit as the biggest tail risk for global markets", up from 8 per cent a month earlier, and these concerns seem likely to grow as the referendum date grows nearer.
The consensus view among economists is that Brexit would be negative for UK growth in the near term, as business investment decisions are postponed with consequences for employment and consumer confidence.
A Financial Times survey of more than 100 economists found that, under a Brexit scenario, 67 per cent expect to revise their one-year growth forecasts lower and none thought they would revise them higher.
Over the medium term, 76 per cent said they would lower their forecast and just 8 per cent said they would revise them higher.
How markets could react
A sharp depreciation in sterling can be expected following a vote for Brexit, and this has already been seen to some extent in its performance against both the euro and the US dollar following the announcement of the referendum date.
Equity markets do not generally relish periods of uncertainty, and if the UK votes to sever ties with Europe there will be plenty of that to contend with during the two-year negotiation period.
However, volatility also leads to opportunity, as prices frequently overreact to short-term news flow.
Crunch time
What voters will ultimately decide could be influenced by any number of events over the coming months, and whether either side can sway public opinion during the formal campaigning period.
From an economic standpoint, there seems little doubt that Brexit would have some degree of negative impact on UK growth.
However, the severity and duration of this impact remains highly uncertain, and much depends on the outcome of the negotiations which would take place over the two years following the referendum.
The Leave campaign would argue this is a price worth paying.
But the economic impacts are not the only consideration for voters, and the far more emotive subjects of immigration and sovereignty are likely to feature heavily in the campaigns for both sides of the debate.
In the coming months, we expect political uncertainty to be reflected in financial markets, and this may result in increased volatility that could present us with opportunities to take advantage of market overreactions to short-term news flow.
Aaron Barnfather, portfolio manager and analyst, Lazard Asset Management.
Forward this article to a friend. Follow us on Linkedin. Join us on Facebook. Find us on Twitter for the latest updates