Try another search or check out these top posts
Invest
Why ESG investors must hold their nerve
Investors' overreaction to poor ESG news is causing wild fluctuations in stock prices, new research has revealed.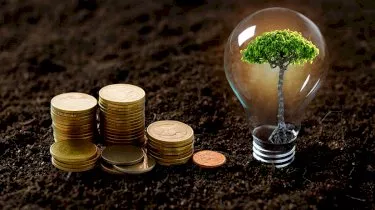 Why ESG investors must hold their nerve
Investors' overreaction to poor ESG news is causing wild fluctuations in stock prices, new research has revealed.
A study from Monash University has shown that companies which were the subject of negative ESG news experienced large share price falls and an exodus of unit sales than they otherwise would have.
The study by Dr Bei Cui from the Monash Centre for Financial Studies tests the extent of market reaction to ESG controversies up to 90 days after the event and found that institutional investors overestimated the probability of future shocks, resulting in share price falls.
Dr Cui said her study showed that for US companies, the price reaction to ESG news events is more pronounced for firms with a higher institutional holding before the news release and that there was a significant decrease in holdings following the release of bad ESG news compared with changes after good news.
"The significant negative abnormal return around ESG controversies – each of these countries had statistically significant negative abnormal returns – indicate that investors shun the company's stock when it is involved in ESG controversies," Dr Cui said.
The finance expert found that this overreaction to bad ESG news is creating opportunities for other investors.
"The research findings show traders have an opportunity to buy these stocks at a discount and then sell at a profit. It also suggests that investors wishing to reduce exposure following bad ESG news can sometimes be better off waiting, in some cases up to 90 days after the announcement, to execute the necessary trades at a better price," she said.
This is leading to firms associated with good ESG news underperforming the market at the end of the observation window.
"There is also considerable evidence that the advanced leaking of information ahead of bad news events, as cumulative abnormal returns began occurring several days before this news was announced."
Investments in ESG are on the rise globally. Between 2016 and 2018, the total value of sustainable and responsible investment assets in the five major markets, including Europe, the US, Japan, Canada and Australia/New Zealand, surged by 34 per cent to $30.7 trillion.
Sustainable and responsible investment assets in Australia/New Zealand have remained the highest, with 63.2 per cent of total managed assets invested in ESG. 
Forward this article to a friend. Follow us on Linkedin. Join us on Facebook. Find us on Twitter for the latest updates
About the author