Try another search or check out these top posts
Invest
Where are ETPs headed in 2017?
With exchange traded products (ETPs) – which include ETFs, managed funds and structured products – worth almost $25 billion, now is the time to look at where they're headed this year.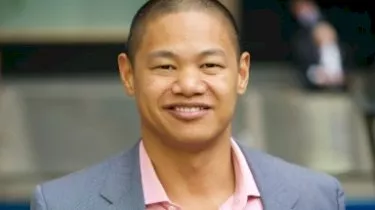 Where are ETPs headed in 2017?
With exchange traded products (ETPs) – which include ETFs, managed funds and structured products – worth almost $25 billion, now is the time to look at where they're headed this year.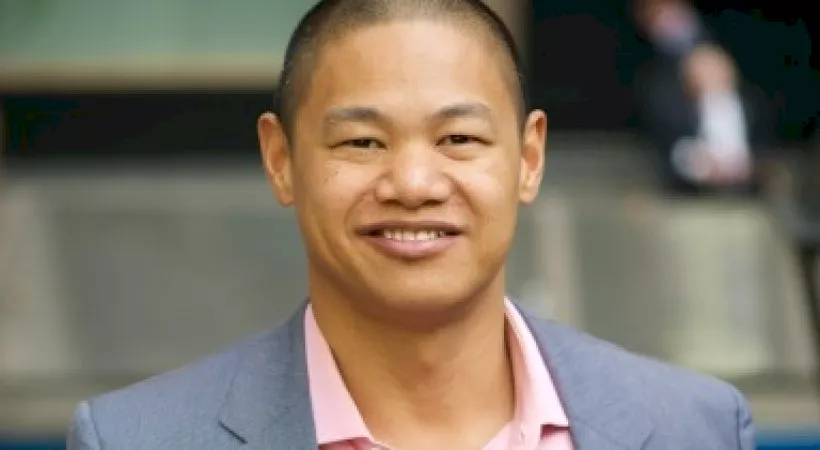 2016 was a big year for ETPs in Australia and around the world, with now being the time to make some predictions on where future developments may lie for the Australian exchange traded products industry, as we move towards 2017 and beyond.
Australia
At the beginning of the year, the exchange traded product industry had $21.4 billion in assets under management (AUM) across 169 funds. As at the end of November 2016, the industry has grown to over $24.6 billion in AUM across 199 exchange traded products.
There have certainly been some major shocks to the global markets in 2016, with a horror start for global share markets in January. There was Brexit in June and a surprising Trump win for the US presidency in November. Despite the global shock waves, the Aussie market is marginally higher than the beginning of the year and may look to finish even higher if the momentum carries till the end of the year.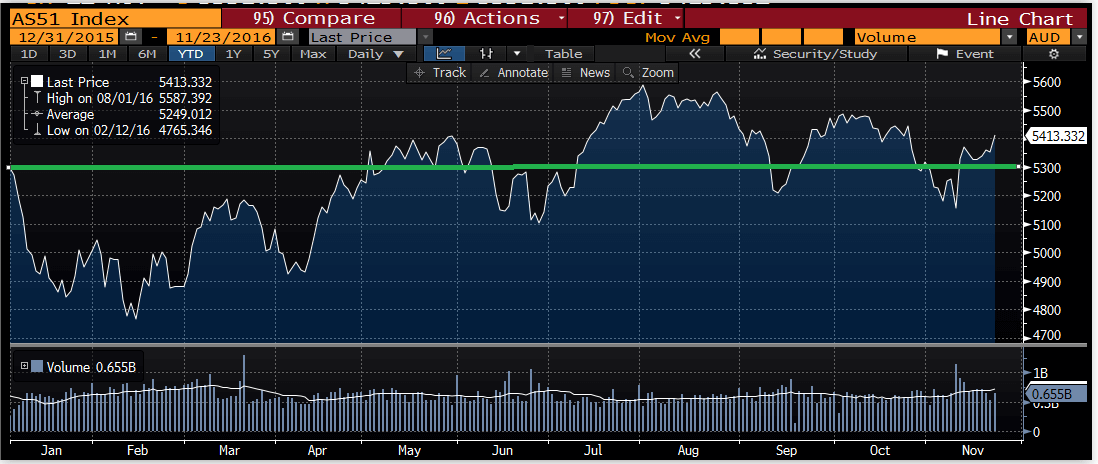 Source: Bloomberg
In addition to the 17.5 per cent AUM growth for the last 12 months to November 2016, we also saw trading value increase 40 per cent vs October, an all-time record high. The three biggest increases in AUM occurring across Aussie equities, international equities and fixed income exposures. There were very little outflows overall for the year, but what did flow out was mostly from Asian equites (ex-Japan).
With only a few days to go and based on recent growth, it seems clear to me that the ETP industry will end 2016 on a positive note. Strong flows have continued in the domestic space, along with international markets and specific sectors being looked at in reaction to President-elect Trump's business friendly stance and expansionary fiscal policy. According to the BetaShares Australian ETF Review for November, we saw industry AUM at the $24.6 billion mark, bringing the industry growth to + 17.5 per cent in the last 12 months.
An impressive 30 funds have been launched this year as at November end, bringing the Australian industry total to 199 exchange traded products.
Global
The global ETP industry also produced similarly stellar results for the year to date, albeit on a much larger scale. Even after the disappointing start to 2016, the FTSE UK index rebounded as much as 19 per cent higher after Brexit and the US markets continued to make all-time highs after the underdog, Trump result.
According to a well-known ETP industry researcher, ETFGI, global exchange traded product AUM reached a record US$3.44 trillion at the end of November 2016, remaining 10 per cent larger than the global hedge fund industry (US$2.981 trillion), and having experienced 32 consecutive months of net inflows.
Through the end of November 2016, ETFs/ETPs have gathered a record amount of YTD inflows, at US$324.10 billion, up from the prior record of US$317.05 billion reached the previous year in 2015.
Equity ETFs/ETPs collected a record level of net inflows for November US$64.74 billion, while fixed income ETFs/ETPs had net outflows of US$333 million, followed by commodity ETFs/ETPs with net outflows of US$3.21 billion.
According to the same researcher, as at the end of November, there were 6,605 ETPs issued by 288 providers, being traded on 65 exchanges across 53 countries.
These international numbers are truly mind-boggling when you compare them to the inflows of the Australian market. I am confident that I'm working in the most exciting and growth filled sector of the investment industry.
The future
In my humble opinion, over the 2017 year, the Australian exchange traded product market is likely to see growth in:
• Factor-based products: not exactly active, and not just passive, these ETPs weight by factors other than market cap to hopefully produce alpha by breaking the link between price and weight.
• Hedged exposures: while the AUD has proven resilient over the year, not dropping close to most analysts' expectations, it can be said that the easy money has been made being unhedged. In regions such as Europe and Japan, equity markets have historically performed best when their currency is falling, so it is always prudent to take a look at exposures hedged and unhedged and select what suits. I expect plenty more options to play exposures both hedged and unhedged in the Australian market.
• Active exchange traded managed funds: we have seen more entrants into this space in 2016. With the success and acceptance of these products, I assume we will see a lot more of them to hit the market in 2017.
• Fixed income funds: still plenty of room for more of these types of exposures and an area I would expect further launches in.
What a year of ups and downs. ETPs have arguably been the most exciting segment of the finance industry, with a lot more growth to be seen. I really can't wait to see what 2017 brings and what new ideas will be brought to market by the ETP providers.
All the best for 2017 and happy trading.
Justin Arzadon, distribution director, BetaShares
Forward this article to a friend. Follow us on Linkedin. Join us on Facebook. Find us on Twitter for the latest updates