Try another search or check out these top posts
Invest
What type of investor are you, based on your personality?
An individual's personality has a big influence on the choices they make on a daily basis, including financial and investment decisions that can lead to big wins or losses.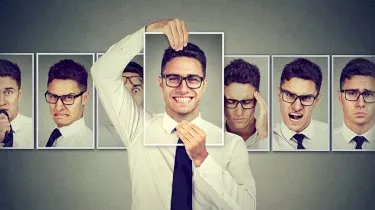 What type of investor are you, based on your personality?
An individual's personality has a big influence on the choices they make on a daily basis, including financial and investment decisions that can lead to big wins or losses.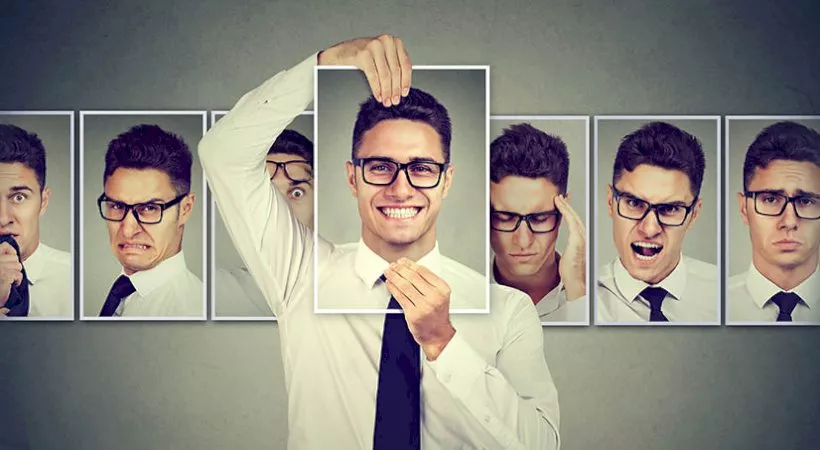 In some cases, the personality of an investor may clash with their goals, especially when faced with a situation that can spur growth or cost a big chunk of their portfolio. To find balance, fund managers make use of investor personality profile questionnaires to aid in understanding their clients and create an appropriate investment portfolio for them.
Investors can also benefit from learning their investing personality to identify their potential weaknesses and address them.
Consider the questions below:
Question 1: What's your strategy when buying a new phone?
Buy the cheapest model you can find. Anything's fine as long as you can send messages and make calls.
Look into and buy what your peers are buying.
Pore over product brochures with technical specifications and gadget review sites to determine the pros and cons of each model in your list.
The nearest Apple store already has your name at the top of their list for all new releases.
Question 2: If you can only choose one way to grow your money in 10 years, which would you choose?
Lock money away in a high-interest savings account or a term deposit.
Invest in Bitcoin. At least half of your friends are now millionaires because of Bitcoin.
Choose the best performing index fund in the past couple of decades that survived both the dot-com bubble and global financial crisis – according to your research.
That new cryptocurrency on its initial coin offering (ICO). It's definitely the next Bitcoin!
Question 3: Which one best describes you?
I'll choose slow and steady returns as long as my principal investment is secure.
I don't know much about investing, so I'll invest in what others recommend.
Research is my middle name. Since historical performance doesn't guarantee future results, I practice due diligence before investing my money.
I've made good calls so far, so I'm confident of my ability to spot the next big thing when I see it.
The short investor personality quiz above reveals the most common investor behaviours.
Answers A, B, C and D correspond to preservers, followers, independents and accumulators, respectively. These four are the most common types of investors, but researchers in the field of behavioural finance identify more personalities based on behavioural biases.
Investor personality types
All four investor types are discussed below.
Preservers
Preservers are investors who are focused on preserving their assets and wealth to attain financial security. They are passive investors who avoid exposing their portfolios to risk. 
Although that in itself pose no issues, preservers tend to accept smaller returns and pass up opportunities for growth to avoid loss.They also tend to be emotional decision-makers who panic over losses in the short-term performance of their portfolio, even if they are investing for the long term.
Though taking things one step at a time is a good strategy, preservers may end up losing more when they allow money-making opportunities to pass. After all, even if they secure the full value of their assets in the present, inflation would surely erode its value over time.
Preservers should be aware that simply stashing money in savings accounts or in a safe at home presents risks because they can potentially miss out on financial growth. 
Instead, preservers may opt for a portfolio of carefully selected diversified assets such as low-cost index funds instead of traditional deposit accounts.
Followers 
Followers are typically "members of the crowd" when herding occurs – a key point of study in behavioural finance. Herd mentality occurs when investors rally to purchase assets that experts invest in.  Although this isn't a bad idea because imitation is one way to learn, followers often become contributors to a bubble or end up suffering loss from a dead cat bounce.
They also tend to act on recommendations, following various "hot tips" and expert predictions or simply follow the investment moves of their family, friends or fund managers who have the means to quickly respond to new information. They may do these things as a way to compensate for their lack of knowledge in the investment market or due to a lack of interest in mastering the market's complexities.
For instance, they may believe that a certain stock is a good buy because fund managers are rallying to buy it – unaware that experts are simply shorting the company's stock.
The best defensive strategy for followers is to make an effort in learning more about the investment market so that they can better control their finances and impulsive investing decisions.
Independents
Independents are investors who typically display a balanced investing personality because they neither hold back nor simply join the bandwagon. In most cases, independents have clear investment objective and they take the time to understand the market and be involved with their investments.
Instead of leaving critical decisions to experts, independents practice due diligence to make informed decisions. 
The downside is that some independent investors may become too confident with their research and conclusions that they dismiss some recommendations or tips that may prove to be useful.
Independents simply need to keep their ego in check and keep an open mind about "expert" predictions to avoid missing out on crucial information that they may have missed in the course of their research.
Accumulators
Finally, accumulators are aggressive investors who don't shy away from actively trading. Accumulators tend to focus on growing their wealth and investments, and they are prepared to accept high risks to achieve it.
They also tend to be overconfident in their investing decisions that they keep forging ahead despite warnings – especially when they've made good calls with risky assets in the past. Unlike independents, however, accumulators may make crucial investment decisions without proper research and evaluation.
Accumulators benefit from higher returns with investments because of their willingness to take on higher risks for the sake of potential growth; however, it's also important for them to exercise caution. Their biggest obstacle is to overcome their egos to ensure that they make rational investment decisions based on facts.
Financial literacy is the key
The key to balancing risks and returns is through improving one's financial literacy – it's also the best investment a person can make. However, beginner investors don't have to do it alone right off the bat. They may seek the advice of licensed professionals to get started and slowly build their investing knowledge as time passes.
Forward this article to a friend. Follow us on Linkedin. Join us on Facebook. Find us on Twitter for the latest updates
About the author