Try another search or check out these top posts
Invest
Dazzling: 6 tips for gemstone investing
A kiss on the hand might be quite continental, but there's more to making diamonds an investor's best friend than simply buying a shiny rock.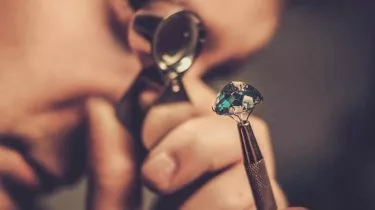 Dazzling: 6 tips for gemstone investing
A kiss on the hand might be quite continental, but there's more to making diamonds an investor's best friend than simply buying a shiny rock.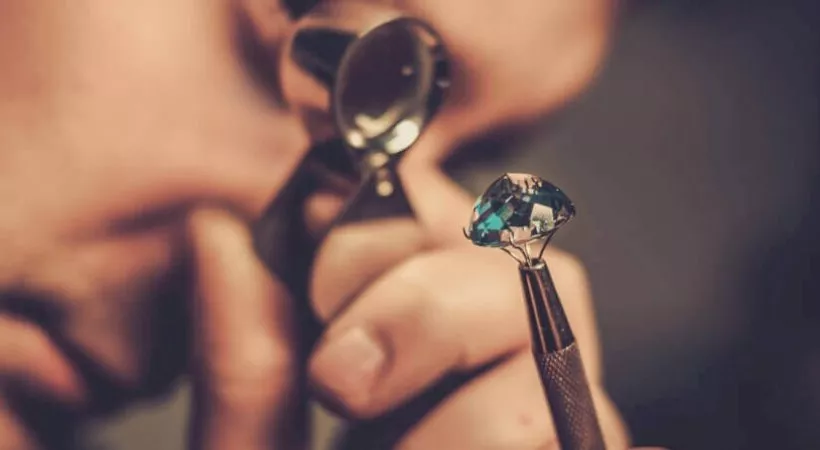 It's been a "record-breaking year" for jewellery, according to the Knight Frank Luxury Investment Index, so with Christmas around the corner, it could be time to think about a bauble.
In the 12 months to the end of June this year, luxury jewellery increased in price by 4 per cent, while coins and watches also increased by the same amount.
Chinese ceramics slipped by 12 per cent, while antique furniture fell by 3 per cent. Going back further, luxury jewellery has increased in price by 142 per cent in five years, coloured diamonds by 89 per cent, stamps by 103 per cent, wine by 231 per cent and cars by a whopping 362 per cent.
"This time last year, classic cars were leading the Knight Frank Luxury Investment Index by a clear margin. Fine wine, however, has taken advantage of a slowdown in the market to move well ahead," Knight Frank's wealth report editor, Andrew Shirley reflected.
"But, as the collectors I interview always make clear, you should never buy investments of passion just for the money; you should buy principally for pleasure. And what could provide more pleasure than a gorgeous classic car?"
According to gemstone aficionados, what might beat a classic car is a 5.69 carat blue diamond. Earlier this month an anonymous buyer spent US$15.1 million on an emerald-cut, vivid blue diamond at Sotheby's New York auction.
However, this rock wasn't even close to Sotheby's biggest sale, with the largest known diamond, The CTF Pink Star going for USD71.2 million (AUD92.8 million) this year.
That's well above the estimated +$70 million that Atlassian CEO and rich-lister, Scott Farquhar dropped on Australia's most expensive property in April.
Speaking in an ANZ insight, senior industry analyst at the Gemological Institute of America, Russell Shor said investors "really need a third-party adviser".
He explained: "The Gemological Institute of America doesn't advise people whether this [colour] is better than that colour.
"But we will tell you whether it's synthetic, natural, treated or untreated. We won't rate the colour because that's up to the buyer in the market."
Continuing, Mr Shor said those selling stones should make sure they're stored in the right conditions and protected against scratches. That's to give buyers as few reasons to shy away from the purchase as possible.
"It's like anything else, when prices are going up people want everything, and when they are going down they get very picky. So if you have to sell in a down cycle you don't want to give anybody an excuse to be picky."
Six tips to get you started
1.       'Focus on rare gems'
ANZ insight said that buyers should spend their time on rare gems, explaining that constrained supply inherently pushes up value.
The ANZ analysts pointed to pink, blue and red diamonds as the way to go.
2.       'Watch out for flaws'
While a diamond is a diamond, flaws can make it trickier to sell the gem when demand is weaker.
"This could include a less-than-ideal cut, internal blemishes or a carat weight that falls just below a whole number."
3.       'Seek expert advice'
Stone valuation is a nuanced process and different criteria apply depending on the type of gem, ANZ explained, reminding investors that "bigger is not always better".
"Seek advice from a reputable jewellery dealer, a gemologist or an in-house expert at auction houses like Sotheby's or Christie's."
4.       'Beware of scams'
There are multiple methods for making cheap stones look more valuable but institutions like the Gemological Institute of America can verify whether a stone is legitimate, or if it has been treated.
5.       'Loose stones are the best'
While it may seem counterintuitive to not wear a million dollar stone, most investment stones are kept loose and not as part of jewellery. Diamonds can scratch, so ANZ suggested investors try not to wear their investments too much.
On the other hand, if the stone is part of a historically significant piece of jewellery, value can also appreciate.
6.       'Treat stones with care'
"Stones can scratch, stain, crack or shrink if not stored or cared for properly, so make sure you do your research on how to look after them," ANZ analysts said.
"Buying and selling stones involves a range of broker fees and taxes, so it is better to hold them long term."
Forward this article to a friend. Follow us on Linkedin. Join us on Facebook. Find us on Twitter for the latest updates