Try another search or check out these top posts
Invest
Three good reasons to invest in mid-caps
The mid-cap sector has been largely overlooked in terms of stability and earnings. After all, most investors flock to blue chips to weather out market volatility, and search the small-cap sector for 'the next big thing'.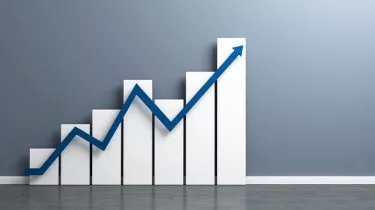 Three good reasons to invest in mid-caps
The mid-cap sector has been largely overlooked in terms of stability and earnings. After all, most investors flock to blue chips to weather out market volatility, and search the small-cap sector for 'the next big thing'.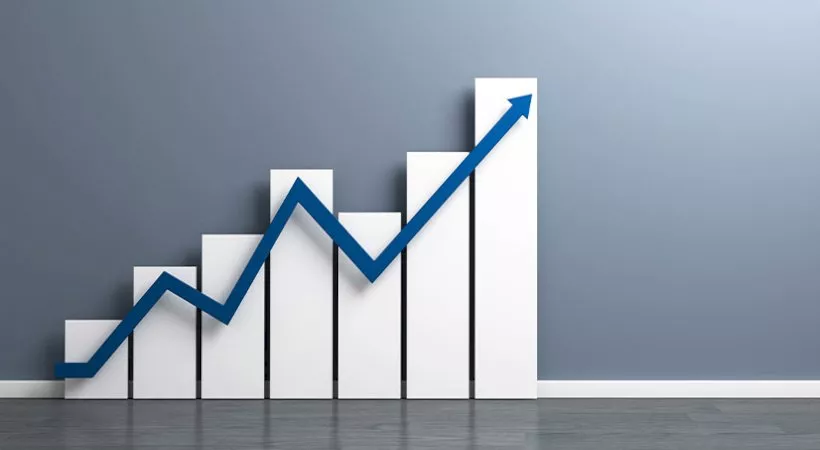 This tendency to focus on either or both ends of the spectrum results in overlooking the ASX MidCap 50 companies, which have been consistently outperforming both for at least the past decade.
Financial advisors, however, warn that historical performance is not a sufficient indication of future performance—and they are correct. So here are other reasons why experts still recommend adding mid-cap stocks to share portfolios.
Reason #1: Diversification
Open up the ASX website and look through the list of companies in the ASX 300 index, keeping in mind that rank 1 to 50 are blue chips, 51 to 100 mid-caps, and 101 to 300 are small-caps. Notice the pattern?
Blue chips are mostly large-scale institutions with limited representation in various sectors.
To illustrate: 37.1 per cent of the ASX 50 is comprised of companies in the financial sector, including Australia's 4 largest banks. The next 17.5 per cent belongs to the materials industry led by mining giant BHP Group Ltd. These five companies alone already makes up 54.6 per cent of the index, while other sectors have less than 10 per cent representation each – the largest of which is the health care sector with 9.7 per cent.
Compared to the above, no single sector dominates the ASX MidCap 50 index. Financials only make up 11.3 per cent and materials have 23.4 per cent of the index, thus allowing more representation from other sectors. This means it offers investors a more diversified portfolio, and it will not be hit too hard when one sector fails.
The indices above – as at 31 July 2019 – are only used to show representation across sectors are, and how limited or varied an investor's choice would be when selecting businesses for their portfolio.
Reason #2: Better performance, more room for growth – for less
Mid-cap stocks are better equipped to improve its performance— or at least better than its previous performance. This is because mid-cap companies are in a sweet spot that allows them enough exposure to access capital, while still enjoying some flexibility in their business, just like small caps.
That is, mid-caps are not seen as huge-risk companies that could fold over during a market slump, but they have room to diversify and grow the business.
Consider the performance of the ASX 50 index—the top 50 companies—and MidCap 50 index, as shown in the 'S&P Dow Jones indices report' in two separate time frames.
As at 08 December 2017, S&P recorded the following values for ASX 50 and Midcap 50:
The ASX 50's year to date (YTD) returns as of December 8, 2017 shows a 3.6 per cent increase, while its 1-year annual and 5-year returns are 5.96 per cent and 4.8 per cent, respectively.
In the same time frame, the MidCap 50 has seen growth of 16.17 per cent YTD, and 17.53 per cent and 12.32 per cent in 1-year annual and 5-year return, respectively.
Fast forward to 01 August 2019, ASX 50 and Midcap 50 achieved the following values, respectively:
The ASX 50's YTD returns saw a 24.01 per cent increase while 1-year and 5-year returns yielded a 15.08 per cent and 7.97 per cent increase, respectively.
MidCap 50's YTD performance was slightly lower with a 20.88 per cent increase, but it its 1-year and 5-year growth registered at 7.28 per cent and 12.9 per cent, respectively.
Large-caps and mid-caps seem to be in a close fight in the past year, but this wouldn't always be the case. Mid-caps have an advantage on one important aspect: growth potential.
That is, mid-cap companies have more room to explore various ways to grow compared to large caps that may have fewer options for growth.
Reason #3: Liquidity
Shares of mid-cap companies still enjoy the same liquidity as their blue chip counterparts, because they are not as expensive as large-caps but still not as risky as small-caps.
There are more investors willing to buy mid-cap shares since they are still half of the top 100 companies. This means trading or selling mid-cap shares would not pose a problem for shareholders.
Smaller stocks, bigger risks
It's no secret that the share market tends to expose investors to greater risks, so it is important to understand that despite higher returns, mid-cap stocks still open up more risks than blue chips.
However, investors may also consider mid-caps as a balanced approach to investing, wherein a slightly higher risk would yield significantly higher returns.
If a shareholder pictures the three in terms of a tree's growth cycle, then blue chips are full-grown trees, mid-caps are saplings and small-caps are seeds.
In terms of growth, a blue chip won't have much room unless it diversifies its business, and either tap other sectors or expand to other markets. Small-caps, on the other hand, can grow slowly or at a rapid pace, but they also face more risks that could abruptly end its life—such as greater competition.
Mid-cap companies enjoy stability in its business but still have room to grow upwards and sideways—by tapping other markets and opening up more opportunities. However, they can still get more affected than blue chips when faced with adversity or another financial crisis.
Should I invest in mid-cap stocks?
Investing in mid-cap stocks or index funds could help investors diversify their portfolio better, however, this should not be considered as financial advice.
It's still best to discuss investment strategies and options with a financial advisor before purchasing any form of investment.
Forward this article to a friend. Follow us on Linkedin. Join us on Facebook. Find us on Twitter for the latest updates
About the author