Try another search or check out these top posts
Invest
The markets today: What you need to know
Bruce Murphy, director of Insight Investment Australia and New Zealand, offers his take on last week in overseas markets and alerts investors on what to look out for on the global stage over the rest of the week.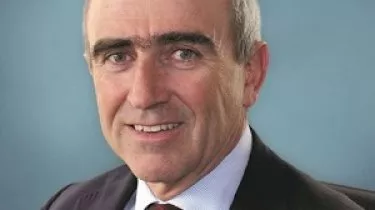 The markets today: What you need to know
Bruce Murphy, director of Insight Investment Australia and New Zealand, offers his take on last week in overseas markets and alerts investors on what to look out for on the global stage over the rest of the week.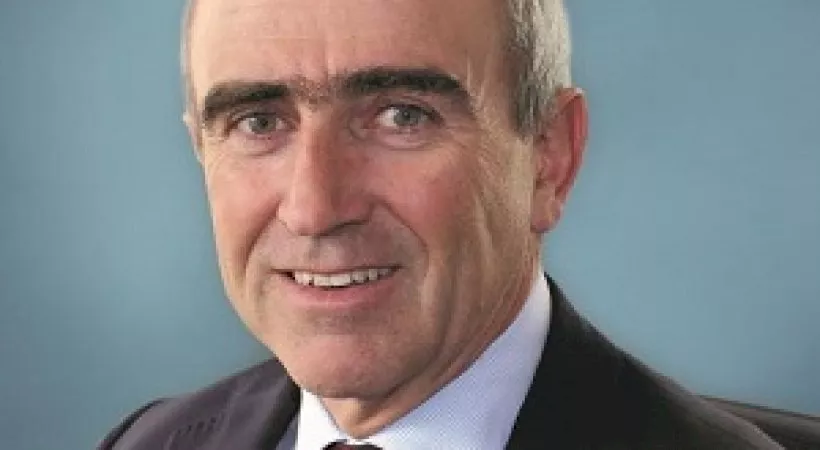 This week's overall global outlook
As we near the end of the year, the main data highlights this week will be the latest inflation prints in the US, UK and Europe. IFO business surveys (Germany) will be watched today (Tuesday, 18 December) for any further signs of softening. In the US, we'll be watching for housing starts, existing home sales and jobless claims.
Central bank meetings will also be in focus, with the market anticipating a 0.25 per cent rise in rates from the Federal Open Reserve Committee in the US, and for rates to remain unchanged by the Bank of England in the UK.
Last week across the global markets
Last week started with a feeling of Groundhog Day, as most equity markets were firmly in the red and government bonds rallied, with US 10-year yields falling to 2.85 per cent.
A roller coaster ride for US-China relations
China summoned Canadian and US Ambassadors to explain their actions over the arrest of the Huawei CFO, warning it will take "further action" if needed. The negative sentiment was exacerbated by comments from US Trade Representative Lighthizer, who laid out a hard deadline of 1 March for negotiations.  Trade data capped off the negative tone, with Chinese exports (a bellwether for global demand) at +5.4 per cent year-on-year versus expectations of +9.4 per cent, while the surplus with the US widened further.
Sentiment changed as we progressed through the week though, as US President Donald Trump commented on intervening in the Huawei case if needed to secure a trade deal; Chinese President Xi Jinping referenced opening up the Chinese economy; reports released showed China has increased US soya bean purchases by >1.5m tonnes; and China stated it would lift 25 per cent retaliatory tariffs on US cars for three months.
Political tensions rise in Europe
Attention turned to France as the rising popularity of the "yellow vests" movement saw French President Emmanuel Macron react with offers of tax breaks for pensioners, an increase in the minimum wage and incentives for companies to pay tax-free year-end bonuses. As this will increase the country's budget deficit for next year, French government bond spreads to Germany moved wider (peaking at 47bps, compared to 36bps at the end of November).
We view the situation differently to Italy, where the real issue is overall debt levels rather than the budget deficit per se.
Meanwhile, in Italy, the government is inching towards a compromise with the European Commission by reducing its proposed deficit for 2019 from 2.4 per cent to 2.04 per cent. To us, this suggests a slight shift in power in the Italian government coalition and, in light of the developments in France, the potential for a more light-handed approach to any Excessive Debt Procedure implications that arise. Italian government bond spreads tightened this week and were at 270bps by Monday (17 December).
The data breakdown across foreign markets
Away from political developments and in Europe, the European Central Bank (ECB) left unchanged their three main rates (refinancing 0.00 per cent, deposit -0.40 per cent and marginal lending facility 0.25 per cent). The shift from QE (Quantitative Easing) to QT (Quantitative Tightening) occurred as anticipated, with the ECB confirming it will halt its asset purchase program this month. Its forward guidance, though, was more nuanced – they will continue to reinvest principal from maturing securities past the date of the first rise in their key rates.
Unsurprisingly, ECB president Mario Draghi had a more dovish tone in his commentary after the meeting, reducing inflation forecasts and highlighting that the balance of risks for headline inflation are moving to the downside, hindered by the oil price collapse.
Details on reinvestment plans were worth noting in our opinion, with Mr Draghi stating these will be used to bring the portfolio allocation into closer alignment with the capital key. This is difficult to achieve given Germany's debt issuance profile, and a bearish signal for peripheral debt, particularly Italian, where the ECB already holds more Italian government bonds than is allowed under the capital key. Government bonds remain supported and German 10-year yields are towards the bottom of their recent range, at 0.26 per cent on Monday (17 December).
In the US, the NFIB index of small firms' sentiment and activity fell to 104.8 from 107.4. Behind the headline, the main drivers were economic and sales expectations – both of which are particularly sensitive to movements in the stock market. So, it is no surprise given the fairly tumultuous market falls recently. Capital expenditure plans dipped, but only marginally, and remain higher than a year ago, which is consistent with a still-positive growth outlook.
Producer price inflation data in the US was marginally higher than expected, at 0.1 per cent headline and 0.3 per cent core, but with oil prices having plunged, this will work its way through production and distribution costs and see producer price inflation (PPI) data slow in our opinion. This drop in oil prices also appears to be supporting consumer spending trends, as while Redbook chain store sales growth data this week dipped to 6.6 per cent year-over-year, the underlying trend is still picking up. Consumer price inflation was unchanged for headline, again reflecting the oil fall, but core rose 0.2 per cent.
Jobless claims in the US came out at 206,000 (down from 230,000), halting the rise since the summer that has been lending support to the slowdown concerns. This is a volatile series, so we're conscious not to read too much into it, and how the trend evolves into 2019 is one to watch.
Rounding off last week, data was softer, with China industrial production (5.4 per cent) weak and retail sales (8.1 per cent year-on-year) at a 15-year low.
In Europe, flash PMIs continued the growth rollover. German Manufacturing (51.5) and Services (52.5) were both below expectations. More concerning was the large miss in France, the Eurozone's second largest economy, which moves into contractionary territory for Manufacturing (49.7) and Services (49.6), suggesting an impact from the protests.
Forward this article to a friend. Follow us on Linkedin. Join us on Facebook. Find us on Twitter for the latest updates