Try another search or check out these top posts
A global financial services institution has offered some optimism for investors, saying that there is a basis to expect continued market recovery and global growth, with key headwinds from last year reversing, even with geopolitical tensions still rampant.
According to Fidelity International's global economic outlook, global bond yields should rise from their current levels and risk assets should be modestly supported for the remainder of 2019, even in the face of ongoing US–China uncertainty. 
Paras Anand, APAC head of asset management at Fidelity International, expressed that "the economy is bending, not breaking". 
"In this environment, we suggest portfolios are tilted towards safety but remain exposed to risk assets. That means a quality bias in equities, favouring US government bonds for protection in market sell-offs and being more selective on tenant exposure within real estate," Mr Anand said.
Equities
Despite favourable news on the US and China trade war front and a global trend of monetary policy easing, the economic backdrop remains uncertain.
Fidelity has considered that the current environment favours more defensive, growth companies. However, if the macro outlook does become more supportive, and if governments switch from monetary to fiscal stimulus, investors could see the momentum trade evolve from defensive-growth to more cyclical areas.
Asia-Pacific ex Japan
Fidelity noted that Australia continues to be impacted by slower Chinese growth and trade headwinds, but domestic house prices have seen positive signs. 
There is still liquidity in Hong Kong despite China slowing. From a national perspective, we remain neutral on the region overall, according to the financial services giant. 
Fixed income
Fidelity has considered US government bonds as a "good guard" against the risks currently in the market.
The "underwhelming" quantitative easing package from the European Central Bank should mean that spreads widen between semi-core countries and Germany, it was flagged.
However, growth is still weak, and investors should remain on their guard by paying attention to consumer numbers. 
If consumer data components show signs of fraying, it could remove a key support for the economy, Fidelity flagged.
Forward this article to a friend. Follow us on Linkedin. Join us on Facebook. Find us on Twitter for the latest updates
About the author
Join the nestegg community
We Translate Complicated Financial Jargon Into Easy-To-Understand Information For Australians
Your email address will be shared with nestegg and subject to our Privacy Policy
LATEST POLL
Are you seeking alternatives to equity and property in the next 12 months?
Total votes
: 473
The voting for this poll has ended
Listen to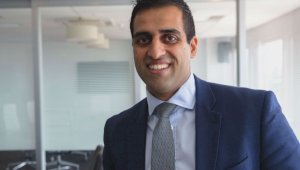 What the heck is with robots and tech - ETFs explained
More podcasts

Find super's sweet spot