Try another search or check out these top posts
Invest
'Be careful what you wish for': How government surplus could result in economic downturn
Invest
'Be careful what you wish for': How government surplus could result in economic downturn
Australians have been warned to "be careful what they wish for", as the forecast government budget surplus may push the already struggling household sector into further deficit.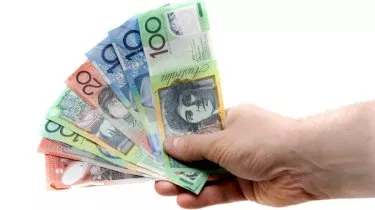 'Be careful what you wish for': How government surplus could result in economic downturn
Australians have been warned to "be careful what they wish for", as the forecast government budget surplus may push the already struggling household sector into further deficit.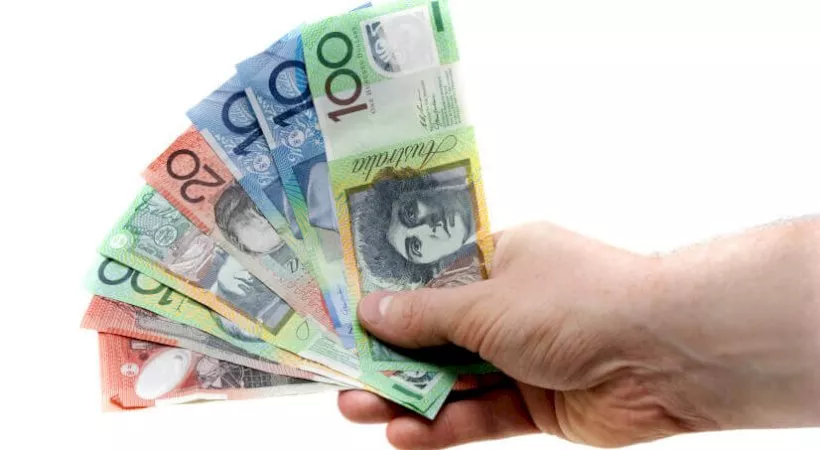 Speaking to investors via a webinar on Tuesday, Chris Bedingfield, principal at Quay Global Investors, said the current environment of low household savings combined with high household debt could result in an economic downturn as the government pushes towards surplus.
"There's been a lot of talk lately of the government getting very close or forecasting a budget surplus, and what we say here is, 'Be careful what you wish for'. There is a very strong inverse relationship between the government sector and the household sector, because they're both so large."
"If the government lives within its means, household sectors have to live beyond their means. That's a relationship that goes back quite a long way."
Seen surplus before, but not with current conditions
He said that while we have seen conditions of low household savings during government surplus before (between 1997–2006), simultaneous high household debt and tight credit conditions this time around pose a risk, as consumers cannot borrow to offset their savings.
"During that period where savings rates were quite low, you actually had a fairly strong increase in household leverage. Basically, households were borrowing the difference to keep the economy going," he said.
"So, we can definitely have low savings and keep the economy going, but it does require a strong increase in household debt. The problem we've got, of course, is that we now know household debt is relatively high, certainly be historic standards, and we know that credit conditions are becoming more difficult for households to borrow."
Minimal wage growth a big factor
Mr Bedingfield said the current unprecedented strain on consumer's pockets was due to a culmination of households acquiring debt during the housing boom whilst continuing to spend despite an environment of static wage growth.
"Household savings have been falling fairly consistently now from around 2013-14. Essentially, we believe this is part of why household consumption has been holding up in an environment of weak wages."
"Households from one period to the next are saving less and less of their income, whilst increasing their consumption for the time being. We feel as though, in the current environment, that is fairly unsustainable and, at some stage, the savings rate will have to stabilise and start to increase."
He said the risk was further exacerbated as both owner-occupiers and investors shift from principal only home loans to principal and interest, as households will attempt to save through curbing their cash outflows.
"That's part of the concern we have if households do begin to start saving without help from anywhere else in the economy," he said.
"If they choose to do it out of just being financially prudent, that means they're spending less in the economy and that will have wider implications. Part of that is moving from principal to principal and interest."
RBA to cut or foreign savings will reduce
According to Mr Bedingfield, we will see necessary movement either by the RBA or in the foreign sector, as low household savings and a dwindling housing market inevitably lead to signs of a downturn.
He forecast that the most likely scenarios will see the RBA forced to cut rates sooner than expected, a reduction in foreign sector savings, or a combination of both factors
"We think the next move from the RBA will be down in terms of interest rates," he said.
"We know that is a non-consensus call, but we really are getting to the point where we can't see them doing anything else."
"If household savings continue to stay very low and, in fact, start to reverse, we will see that translate into the consumer economy."
"We did see housing approvals fall again yesterday for last month, so at some point in 2019, residential construction will become a headwind in the economy and, as a result, you may see increasing unemployment just from that sector of the market alone."
"As a result, we feel as though the RBA may be put into a position that they don't want to be put in, which is that they may start looking at interest rates again."
"If the foreign sector actually started to reduce their savings in Australian dollars or, if you like, the current account deficit was to fall, that would provide a financial release to other sectors of the economy, including households and business," he said.
"The best way that can come about is through a fairly meaningful fall in the Australian dollar. That would improve our trading position, and it would certainly improve our current account position."
Overall, he says investors should be prepared that something will have to give, as the weak housing market is set to continue for at least a couple of years, while low wage growth and the savings rate are already taking their toll.
"At the moment, we have a weak housing market and very low wage growth, and the savings rate continues to fall. We think that is unsustainable, and we think that a number of factors are going to have to move in order to reverse that."
Forward this article to a friend. Follow us on Linkedin. Join us on Facebook. Find us on Twitter for the latest updates